Eden Hazard ready to play for Real Madrid as they face Levante
After suffering a thigh injury in the pre-season, Eden Hazard is now back in action against Levante and Coach Zinedine Zidane is hopeful to have a good season. It's been three months since Hazard has donned the famous white jersey of the Los Blancos. The Belgium international is expected to be on the bench in this anticipated clash.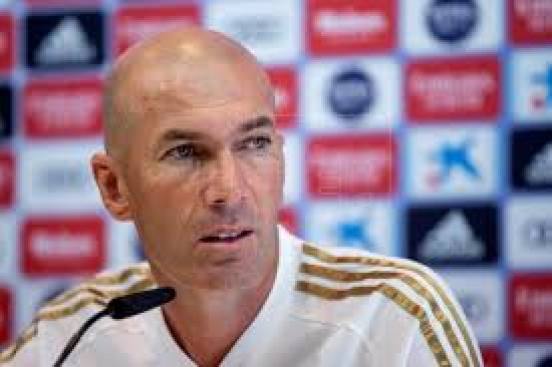 Weight gain controversy
Despite arriving at Madrid among much fanfare, the Belgian does not seem to have settled well at his new home. 
The very first controversy which was created was a bizarre one. He showed unprofessional behaviour as he had gained weight during the summer break which resulted in a mediocre pre-season. 
He scored the winner against Red Bull Salzburg which resulted in a 1-0 win in the friendly. The Belgian was not in top form in the other matches that he featured. 
Hazard himself revealed later on that he ate more carbs due to which he became overweight.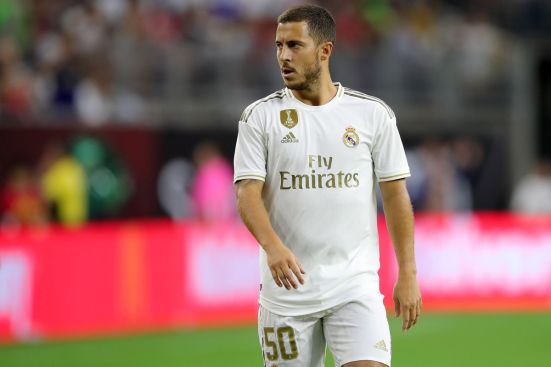 Return to the pitch
Eden Hazard returned to the Real Madrid training ground while his national team were busy with the UEFA European Championship Qualifiers. He has also been instructed to follow a strict regime to maintain his fitness. Following the recent pictures that were released by the Real Madrid official website, Eden Hazard looks to have shed a few kilos and is now ready to play his first league game for the Los Blancos.
The Real Madrid manager has placed his full confidence on the superstar. Zidane has stated in an interview that they will have to go 'Little by Little' with Eden as he has just returned from injury.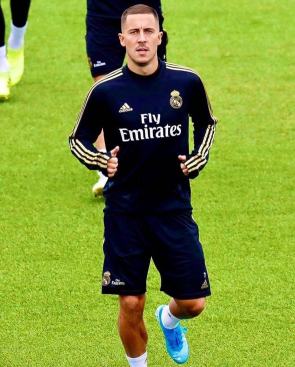 Injury woes
One of Zidane's biggest challenges this season is that many players have gone out injured and there are just 4 midfielders available in the 23-man squad. Luka Modric, Isco and Marco Asensio are all absent and Zidane will look to rejuvenate the playing eleven with some fresh faces.
Eden Hazard is a force to be reckoned with when he is fully fit and firing. Real Madrid would hope that he emulate some other illustrious signings and help them win plenty of trophies in the near future.