Premier League Matchday 5 Predictions and Preview: EPL 2021/22 Season
Premier League matchday five is approaching, and we have some intriguing games in England's top tier this weekend. 
Sportco predicts the games of matchday five with detailed analysis and gives you which team will be on the winning side of match five of EPL. 
Cristiano Ronaldo dominated the match week 4 headlines as he made his second debut for Manchester United, scoring a brace as United cruised past Newcastle 4-1. 
While Manchester City eked out a 1-0 win over Leicester City, and the Gunners finally secured their first win of this campaign.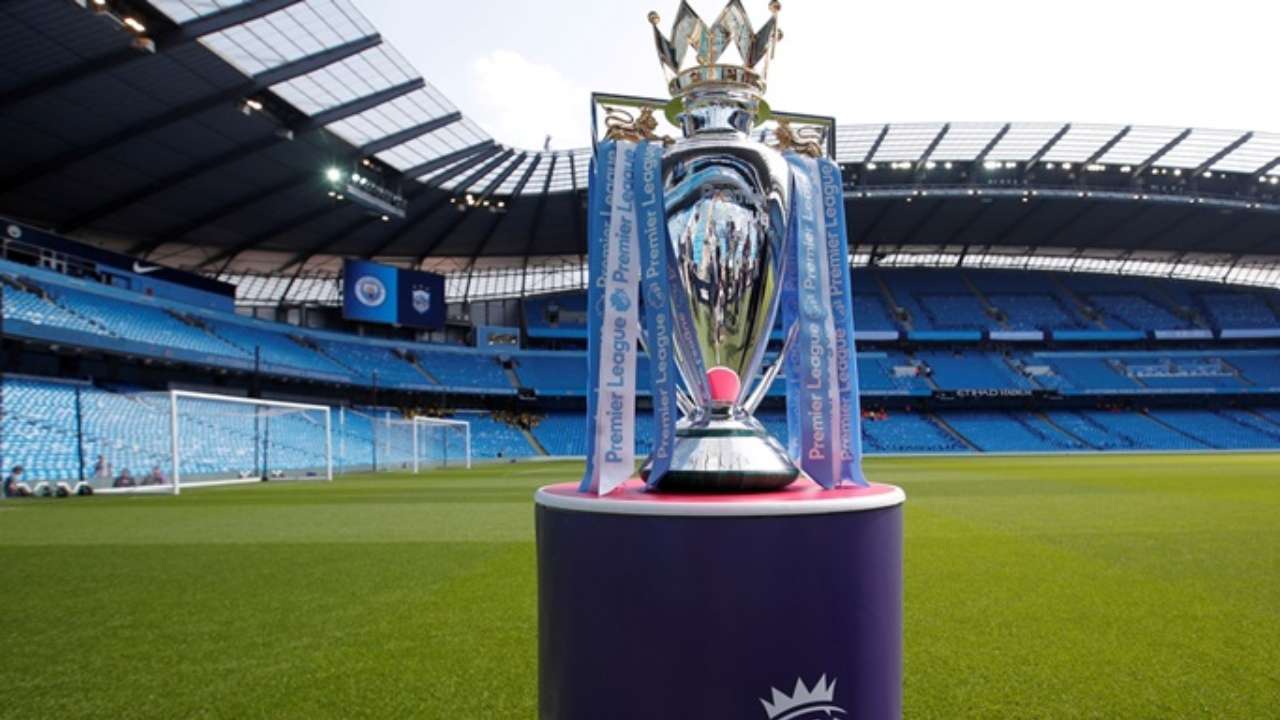 We will head into matchday five with some exciting games; Chelsea will play Tottenham while United will face off West Ham. 
1. Newcastle United vs Leeds United (Friday, 17th Sept, 8 PM UK Time)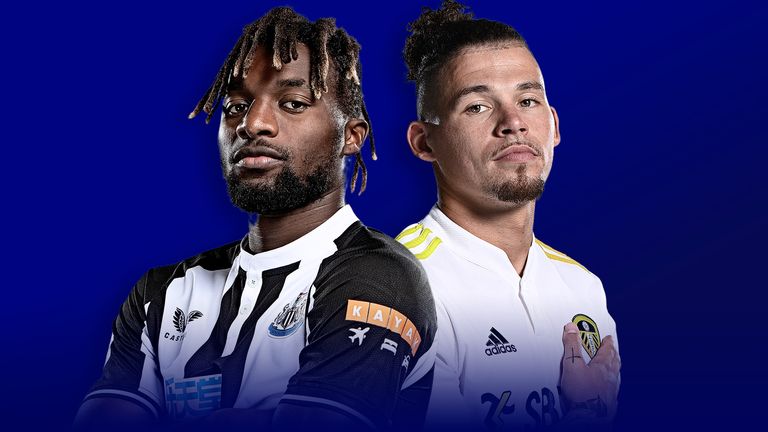 Since the start of the season, Leeds United has been abysmal and stands at 17th place; their recent match came in a 3-0 loss to Liverpool. The Leeds cannot afford another loss and will have to be at their best when they encounter Newcastle United. 
 The Magpies are on the same lane as well, their 4-1 loss at the hands of United. Newcastle has lost four out of three games and are struggling to put up a decent performance.
The Leeds are superior in this fixture, and Marcelo Bielsa has good players at his disposal; Leeds will fancy their chance in this fixture. 
EPL Gameweek 5 Predictions: Newcastle United 1-2 Leeds United 
2. Wolves vs Brentford (Saturday, 18th Sept, 12:30 PM UK Time)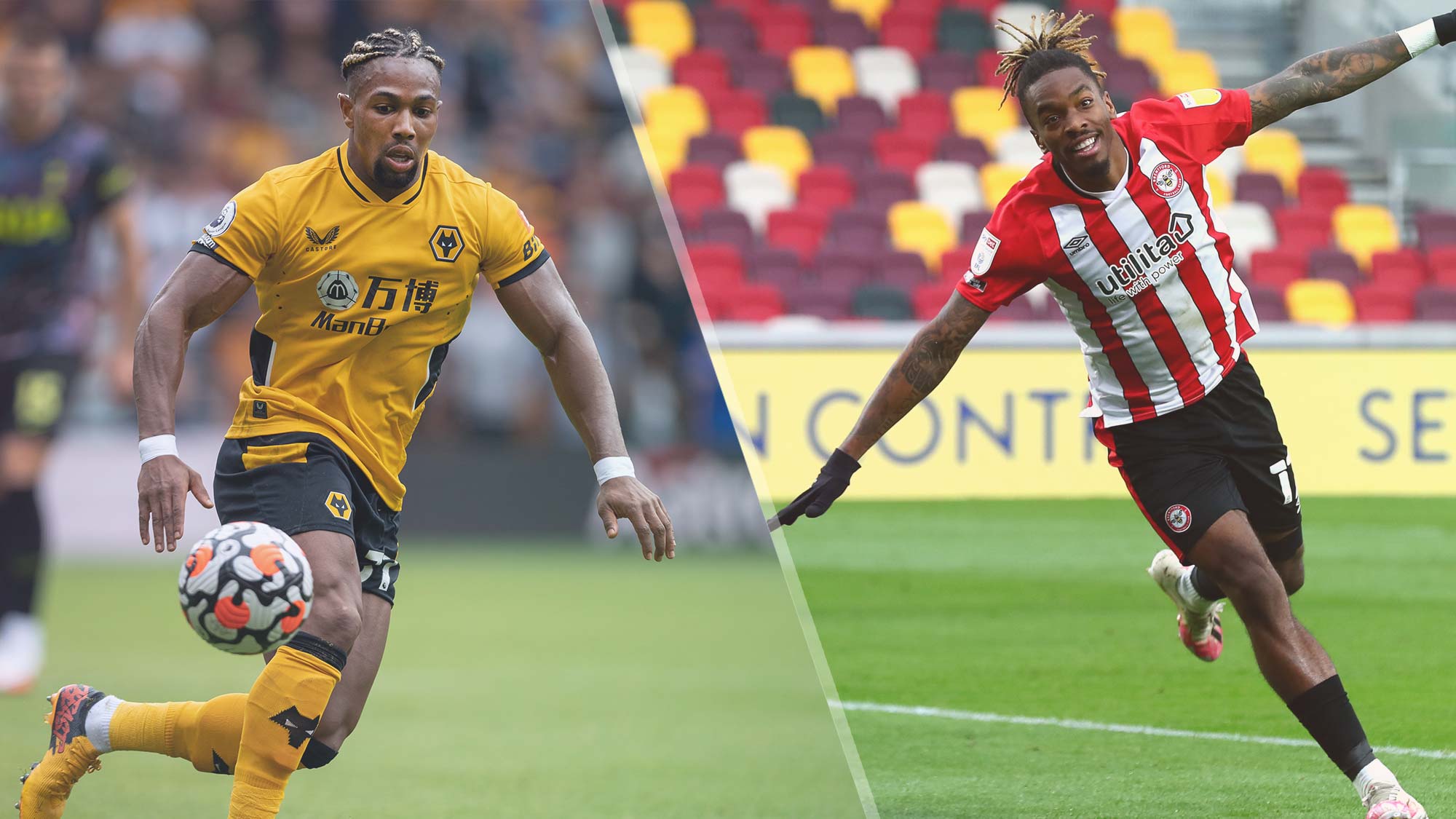 Since their famous win against Arsenal, Brentford has seen a massive drop in their performance, losing once and drawing twice. 
Thomas Frank has scored a solitary goal in their last three Premier League games, and they Currently stand in 10th position. 
After qualifying for the Premier League and defeating one of the top clubs of England after 74 years, the Bees will need to display a top-notch performance in a tricky tie away to Wolves. 
Wolves have fared decently, and their record against promoted sides has been six wins out of eight home league games. In their last head-to-head games, Wolves has won three of their previous four league games against Brentford.
EPL Gameweek 5 Predictions: Wolves 1-0 Brentford  
3. Norwich vs Watford (Saturday, 18th Sept, 3 PM UK Time)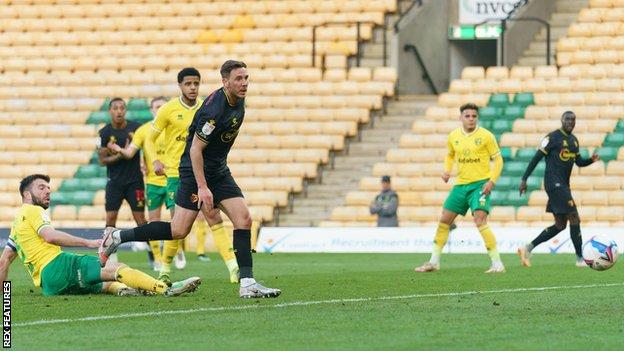 Norwich has yet to win a game this season; the club is presently in 20th position in the league table. Daniel Farke's men had an excellent season in the Championship and got promoted to English top-flight, but have failed to make an impression so far.
Watford has been prosaic; they suffered a 2-0 defeat against Wolves and are at 15th position. However, in the last five games against Norwich, Watford has triumphed in four games and lost only once.  
Both teams are struggling and have their issues; regardless, Watford has exposure and can eke out a win. 
EPL Gameweek 5 Predictions: Norwich 1-2 Watford
4. Burnley vs Arsenal (Saturday, 18th Sept, 3 PM UK Time) 
Burnley has been awful and finds themselves in the relegation zone. Their recent defeat came against Everton, as Everton fired three goals past Burnley. Sean Dyche's men will have to bounce back when they host Arsenal on Saturday. 
Arsenal finally got their first three points of the season after a 1-0 win over Norwich. However, Gunners are still in 16th position and will have to replete the same performance which they did against Norwich. 
In their last five head-to-head games, the Gunners have claimed two wins, losing once. Arsenal has rediscovered their form, and Arteta should precisely play his cards when he travel to Turf Moor.
EPL Gameweek 5 Predictions: Burnley 0-1 Arsenal 
5. Manchester City vs Southampton (Saturday, 18th Sept, 3 PM UK Time)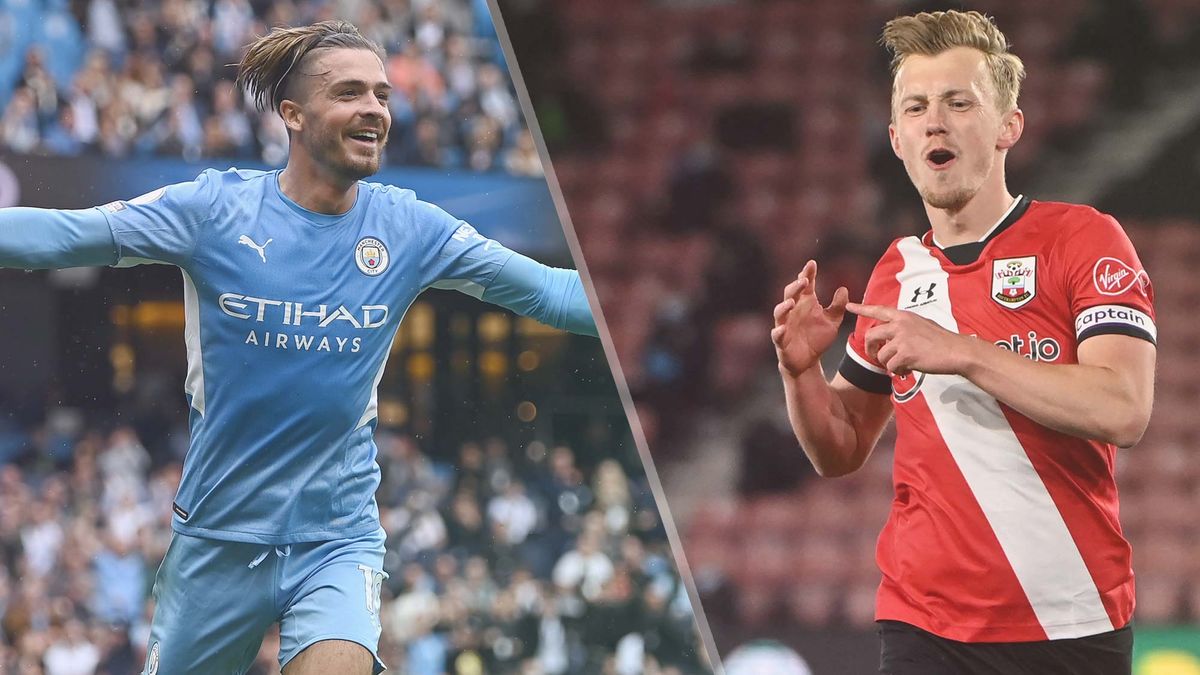 Southampton are yet to win a game in the Premier League; the Saints are at 14 place in the table. Next, they will face the reigning champions Manchester City.
Manchester City sailed on a disappointing start in a 1-0 loss to Tottenham. However, Pep Guardiola's men didn't take much time to settle down and were back to their effervescent best. City has a star-studded squad and will be intent on proving their mettle this season.
In their previous meeting against Southampton, City has secured four wins. This should be an easy victory for Guardiola's men as they have excellent players in their ranks who can humble down any team.
EPL Gameweek 5 Predictions: Manchester City 4-1 Southampton  
6. Liverpool vs Crystal Palace (Saturday, 18th Sept, 3 PM UK Time)
The Merseyside team weren't much active in the recent transfer window; nonetheless, Klopp's men displayed solid performance in the last four games. 
Currently standing at 3rd place, they have been regarded favourites to lift the title with other top teams. 
The return of Virgil van Dijk has given them a great character in the games and having world-class managers alongside who knows who gets the job done. 
Crystal Palace come into this game on the back of a 3-0 win over Tottenham and as they showed remarkable resilience, and the team will be brimming with confidence when they travel to Anfield.
Liverpool has been ascendant in the last five clashes, winning in all five games. However, Crystal Palace has the potential to cause upset, and Liverpool should play with prudence. 
Liverpool should prevail in this game, as they will be playing at home.
EPL Gameweek 5 Predictions: Liverpool 2-0 Crystal Palace 
7. Aston Villa vs Everton (Saturday, 18th Sept, 5:30 PM UK Time)   
Aston Villa currently stands at 12th place and have a tough fixture ahead of them, the home side suffered a 3-0 at the hands of Chelsea. The players will have to step up and get the best out of themselves when they host Everton. 
On the other hand, The Toffees have been impressive and have fared well under the new manager. The recent 3-1 win over Burnley is a testament to it, and Everton will be determined to pull off another victory when they travel to Villa Park. 
The previous encounters have been in Aston villa's favour; Everton has managed only one victory while Aston Villa managed twice. This will be a tough fixture, and we expect the spoils to be shared for this one. 
EPL Gameweek 5 Predictions: Aston Villa 1-1 Everton   
8. Brighton vs Leicester City (Sunday, 19th Sept, 2 PM UK Time)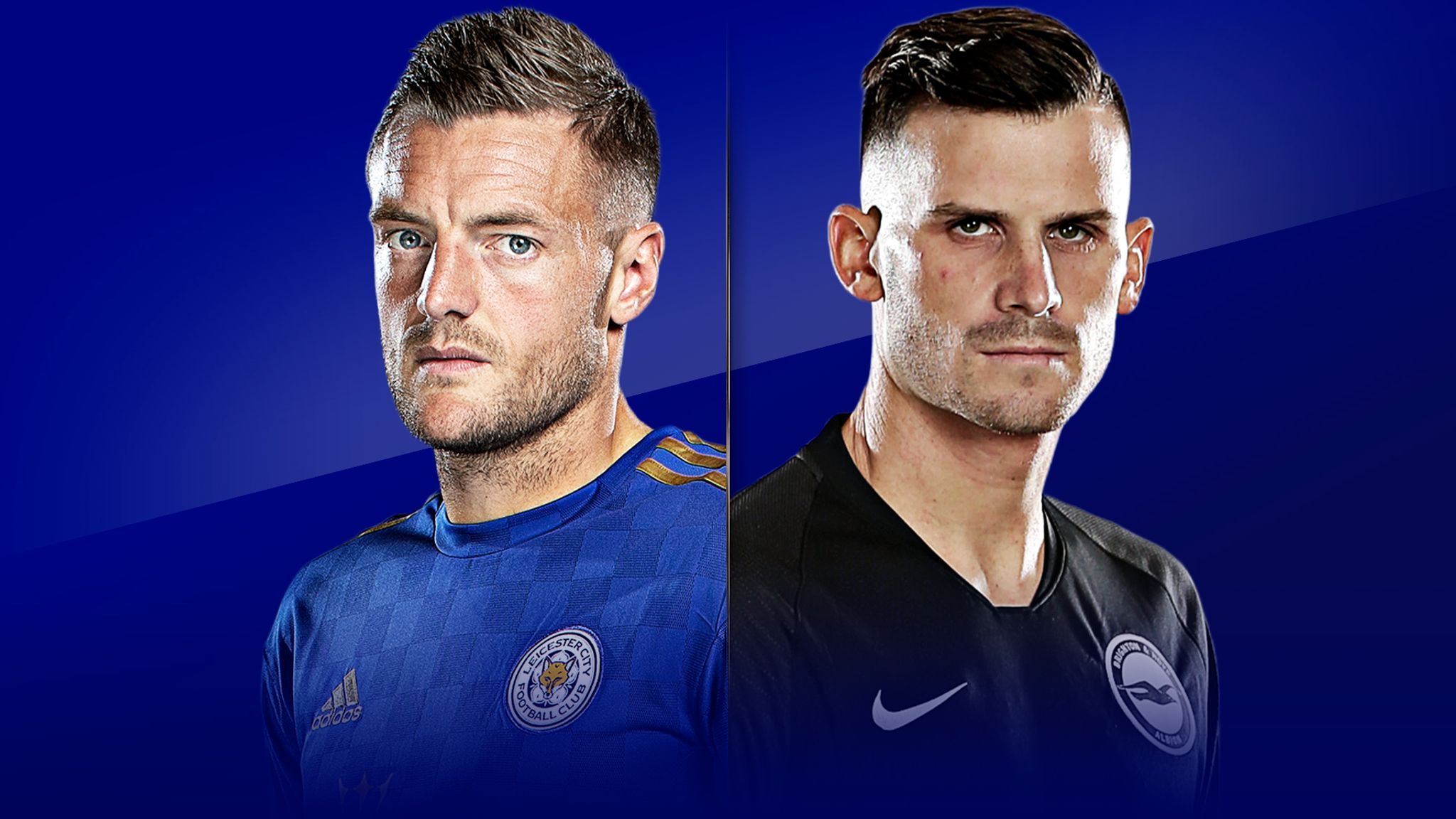 Brighton has kicked off their Premier League campaign with a dream to start winning three out of four matches. The team has excelled in every aspect and looks like they have hit their stride; Brighton will host Leicester City and will be ready to cause trouble to Leicester. 
Meanwhile, Leicester City has been inconsistent so far and have claimed two out of four wins. The players will need to play out of their skins to win this game. However, the head-to-head record favours Leicester City, winning four games and drawing once in their last 5 meetings with Brighton. 
Leicester has a quality squad and will have to be diligent to go past Brighton. 
EPL Gameweek 5 Predictions: Brighton 0-1 Leicester City
9. West Ham United vs Manchester United (Sunday, 19th Sept, 2 PM UK Time)
The Hammers have been exhilarating in the preceding games and are yet to lose. The team has evolved into stature and performed excellently, David Moyes instant impact has given fruitful results, and he has great players at his disposal. Hammers will now host Manchester United and will have a point to prove.
Manchester United sits at the top of the table; Cristiano Ronaldo was the centre of the stage in the previous game scoring a brace. He will once again spearhead the club against Hammers. Jesse Lingard will return to his former club On Sunday. 
However, the UCL defeat was a banana skin for United players and they will have to be entirely focused in this upcoming game, or the team might taste another defeat.
Man United has the upper in last five meetings, collecting three wins and losing once, United are a better team on the paper and should continue their winning streak. 
EPL Gameweek 5 Predictions: West Ham 1-2 Man United
10. Tottenham vs Chelsea (Sunday, 19th Sept, 4:30 PM UK Time)
One of the blockbuster games of matchday five, Chelsea vs Tottenham, will take centre stage on Sunday night at Hotspur stadium. 
Chelsea commenced their Premier League campaign to a flying start, and their in-form striker Lukaku has been firing cylinders since his return. 
The Londoners are buoyed by the wins in the last three games and currently sit at 2nd place. It will be one of the toughest fixtures when Tuchel's men travel to Hotspur stadium. 
Tottenham has begun to a dream start since their victory over Manchester City in their first league match, the new gaffer Nuno Espirito Santo, led the club to three consecutive wins before getting humbled by Crystal Palace. The team will also see Lucas Moura and Steven Bergwijn, missing the game due to injuries, and in-form Harry Kane.
In last five meeting Chelsea attained two wins while tottenham once. 
It will be exciting to see both the managers pit their wits against each other. Chelsea will have a slight advantage, but this is a London Derby, and anything can happen. 
EPL Gameweek 5 Predictions: Tottenham 0-1 Chelsea