Five forgotten La Liga footballers post 2000
The La Liga in Spain is one of the most followed football events in the world, as a result of many of the best players plying their trade in the league. It has garnered quite an acclaim thanks to the presence of heavyweights like Real Madrid, FC Barcelona and Atletico Madrid; even so, as a whole, it has become more competitive. Many stars have come and gone, enjoyed success, while a few got lost in the crowd, albeit having played extremely well. We look at five such forgotten stars in La Liga post 2000.
5. Roy Makaay
Roy Makaay was an incredibly prolific Dutch forward who carved a space for himself with his trophy-laden spell while playing for Deportivo La Coruna. Before ending up at the Galician club, Makaay had previously played for CD Tenerife for a couple of seasons, scoring a respectable 21 goals. The Dutchman experienced his best years, while at Depor, winning the La Liga, Copa Del Rey and the Supercopa. He bagged the Pichichi Trophy for the top scorer in the 2002-03 season, with a massive 29 goals. Since leaving Spain, he played for Bayern Munich and Feyenoord before hanging up his boots.
4. Guti
Jose Maria Gutiereez Hernandez aka Guti, was a midfielder who played for Real Madrid and was a terribly underrated footballer. The creative force behind the Galactico quartet of Luis Figo, Ronaldo, Zinedine Zidane and David Beckham, Guti surprisingly played very less for the Spanish national side. The Los Blancos' refusal to accept his natural position made him become a Jack of all trades rather than a master at one. Guti left Madrid for Besiktas in 2010.
3. Javier Saviola
Once the world's most expensive teenager, Saviola made his first team debut for River Plate at 16 years of age, and started promisingly, earning him the nickname 'El Conejo.' Crowned the Player of the Tournament in the 2001 FIFA Youth World Cup after scoring 11 goals, the Argentine helped his country win the title and prompted FC Barcelona to sign him up for GBP 15m. Barca found him surplus to requirements in spite of Saviola having scored a very impressive 60 goals in three seasons, and loaned him to AS Monaco, only for him to return to the Camp Nou outfit, even with him scoring 11 goals for the French side. Sevilla took him on loan, where he scored 15 goals, and he joined Real Madrid soon after, in a frankly disappointing spell. But his future move to Benfica put him in good stead after 19 goals in his first season, after which he played for Malaga, Olympiakos, Verona and River Plate.
2. Pablo Aimar
El Mago as he is fondly called, Pablo Aimar has been described by Diego Maradona as the only player he would pay to watch, and is revered by a certain Lionel Messi too, as his idol. Aimar began his ascent with River Plate and when Valencia came calling with an offer of EUR 24m, the Argentine obliged and led them to a UEFA Cup, a La Liga and a runners-up finish in the UEFA Champions League. After joining Real Zaragoza in 2006 for EUR 12m, having lost his form, he was injured and went on to join Benfica, after which he represented Johor Darul Ta'zim, River Plate and Estudiantes Rio Cuarto.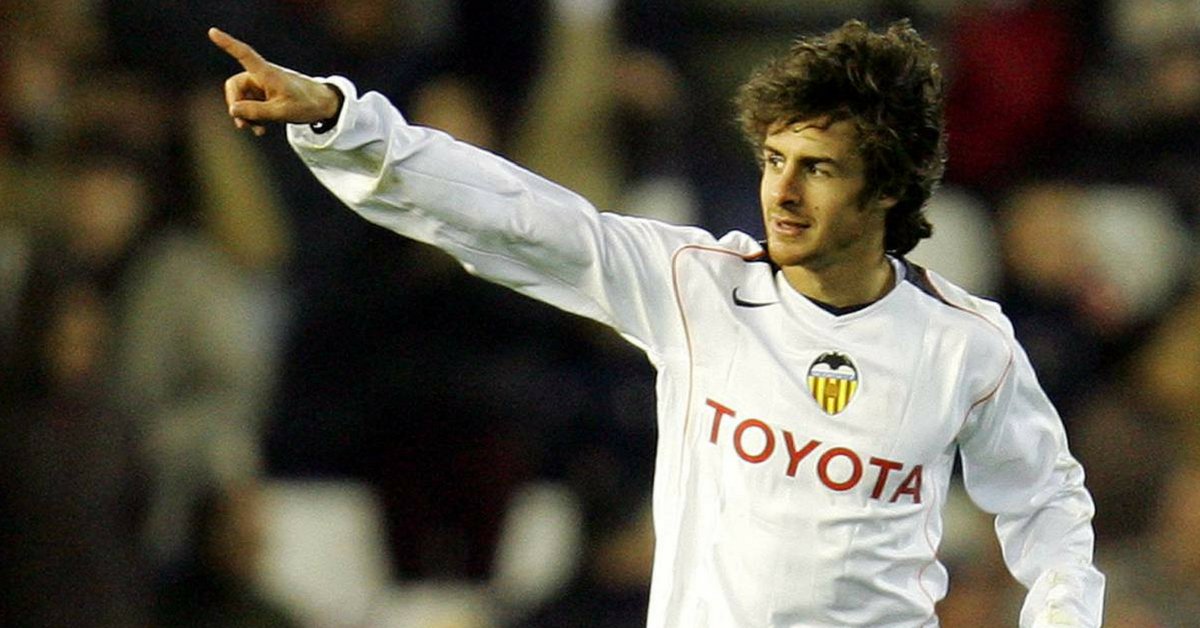 1. Juan Roman Riquelme
A rare mercurial talent of the highest order, Juan Roman Riquelme was a proponent of creativity and artistry in football when the game was moving towards pace and physicality. The Argentine was unplayable on his days, and made up for his lack of pace with mesmerising control, dribbling and vision. With an innate ability to dictate the tempo, the quintessential No.10 was brilliant with set pieces also. Having fallen down the pecking order at FC Barcelona after Ronaldinho arrived, Riquelme was outstanding for Villareal, while Manuel Pellegrini was manager. But his professionalism came into question as he refused to train, after which he returned to his homeland with Boca Juniors and later, with Argentinos Juniors. He scored 17 goals from 51 appearances for Argentina.