Most Academy Graduates from Top European Clubs
Over the years there have been several players who have ruled the sport and people are not aware that if it was not for their academy, they would've not been in the places they are today. 
Big clubs love to sign top-class players, there's nothing better than developing in-house talent eventually turning into a world-class player from the club's academy. 
As per recent data, there are 11 Liverpool academy graduates playing as first-team members with clubs in Europe's top five leagues. Juventus have 12, Bayern Munich has 14 while the Argentina side River Plate has 15. 
The Saints (Southampton) from the English top-flight have 15 players, with 16 from Manchester City, 18 from AC Milan, and 20 from the Blues of Stamford Bridge. 
The following list enumerates the clubs with at least 23 academy players being members of first-team in the La Liga, Premier League, Serie A, Bundesliga, and Ligue 1. 
(The below list is not only on the basis of the numbers produced but also taking into consideration how the players have developed over the years) 

1. Real Madrid (43 academy graduates) 
The Spanish giants have helped a lot of youngsters to become the superstars they are now. The Los Blancos produce players as they may have a shortage in the future. 
Real Madrid academy boasts of developing some of the most legendary Spanish players in their history in the form of Raul Gonzalez and goalkeeper Iker Casillas.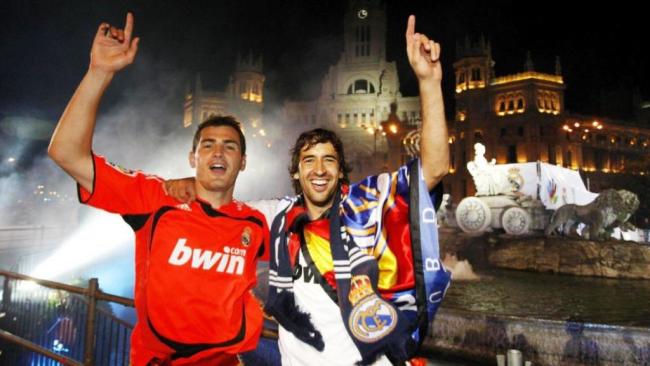 Some other noteworthy players from Real Madrid's academy are Juan Mata, Achraf Hakimi, and Dani Carvajal. All of them already have made their mark while Hakimi still has a lot prove. 
2. Barcelona (32 academy graduates) 
Barcelona's academy 'La Masia' is well-known for making numerous careers and the list of successful players graduating from there is pretty much endless.
In 2010, La Masia became the first youth academy to have trained all three finalists for the Ballon d'Or in a single year - Andrés Iniesta, Lionel Messi, and Xavi
Barca's midfield maestro Sergio Busquets was also in the academy and Wolves' Adama Traore, who made the headlines in the last season for his pace, and power is also an academy product.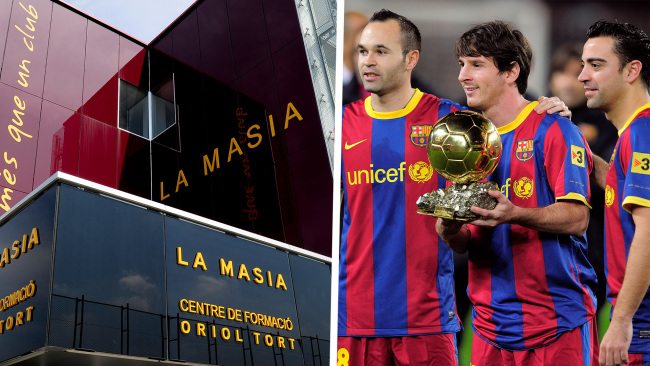 3. Valencia (28) 
Valencia is known to feed some of the top European clubs with some really flourished talents who have the potential to come out as the best one day. If anyone wants an example then we've got several. 
Manchester City legend David Silva was a player from the Valencia academy. In fact, Real Madrid's Isco who is a class of his own is also from Valencia academy. 
Apart from them, Carlos Soler who recently stunned Real Madrid single-handedly with a hattrick is an academy graduate who could make it big in the future. 
4. Manchester United (24) 
The Red Devils may be at the fifth spot, but there's no doubt how their academy products have attracted the attention of all clubs in the world. 
Be it the 'class of 92' which produced legends of the game including the likes of David Beckham, Paul Scholes, Ryan Giggs, the Neville brothers or the current generation of stars, the club has produced massive talent and some recent examples are Marcus Rashford, Paul Pogba, and Everton's Michael Keane. There are many others who may not be mentioned because a lot is still expected of them.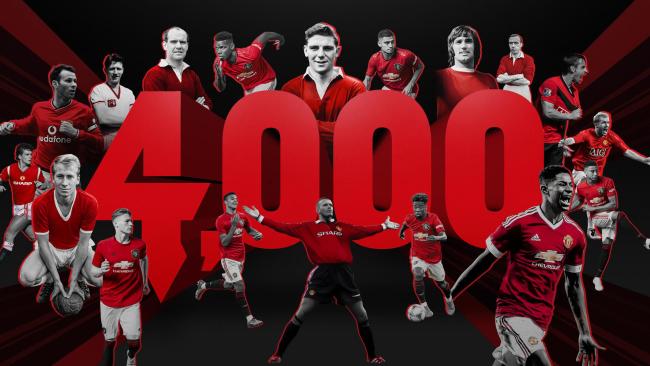 5. Arsenal (23) 
The Gunners have played some raw talent as well and with Mikel Arteta's appointment, things only look brighter for the London side. Hector Bellerin, Bukayo Saka, Wojciech Szczesny, and many more have been a part or are still a part of the massively growing club.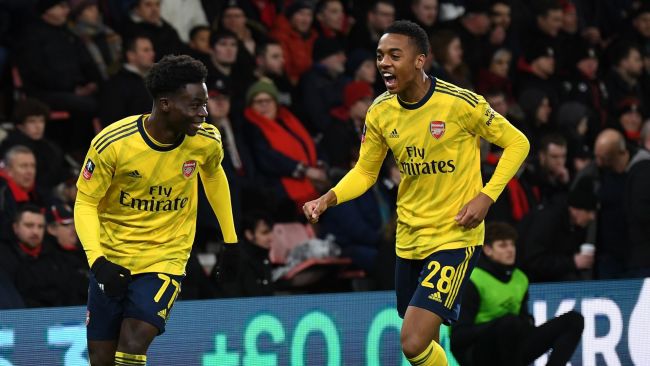 There are some other teams too who had the numbers but not enough quality while some had quality but not that much quantity. Let's have a look. 
Lyon has produced 31 academy players but only the likes of Alexander Lacazette and Nebil Fekir once made headlines. They still have a lot to achieve. PSG has 29 representatives but considering the vast football world with talents everywhere, only Moussa Dembele, Presnel Kimpembe, and Alphonso Areola have been here and there in the news. 
For Rennes, the number is 25, but the Frenchman Eduardo Camavinga is one very intriguing prospect to look forward to. Chelsea has 20 graduates and like Manchester United, there are several here too who can surely become the best in the world in the future. 
Mason Mount, Callum Hudson-Odoi, Tammy Abraham are some names but there are and will be several more in the future. 
featured image credits- goal.com
This article is sponsored by India's largest online tutoring platform - Guru At Home