Germany National Squad - EURO 2020/2021: Squad Overview | Manager Profile | Team List
Joachim Low & his Germany national team has something to prove this summer at the Euro 2021. Things haven't gone as per plan after Germany's World Cup triumph in 2014.
However, this Germany team would be going into the Euro 2021 hoping for nothing other than winning the championship.
Goalkeeper: Last Man Standing
With Manuel Neuer standing between the posts, the opposing team would know that they won't get the ball into the back of the net so easily. 
Defensive Wall of Germany
The defense line is just as good as the attack and midfield. Chelsea's Antonio Rudiger is expected to start after being crucial in his club's Champions League triumph. Matts Hummels, Emre Can and Niklas Sule are the other defenders who have been consistent in their performances last season. 
Midfield: German Efficiency 
When it comes to the Germany midfield line of the team, it is filled with both creativity and aggressiveness. With players like Thomas Muller, Toni Kroos, Ilkay Gundogan, Joshua Kimmich, and Leon Goretzka in the squad, Joachim Low is going to have a tough time in picking who starts. 
Forwards: German Fire Power
The Germany national team squad for the Euro 2021 isn't short of star power. The attack would be led by the Champions League winning duo Timo Werner and Kai Havertz. To support them would be the Bayern Munich duo of Serge Gnabry and Leroy Sane.
MANAGER PROFILE
Joachim Low has decided to step down as the Nationalmannschaft's coach after the Euro 2021. Low has engraved his name in Germany's football history as he led his team to World Cup glory back in 2014. 
This is going to be his farewell and he will try his best to give the German fans a gift before his departure.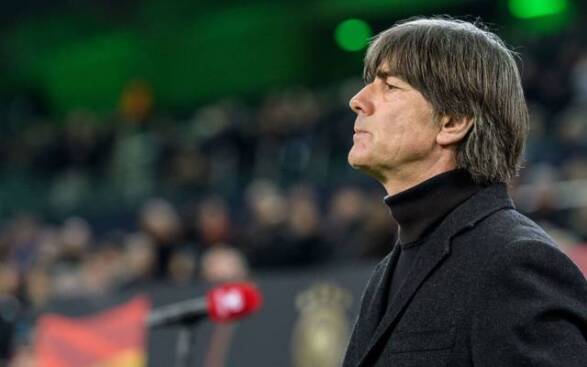 Low believes that his players are ready to do something special this year, as he was asked about his team in a recent interview. 
The hype around the Germany national team squad is never like the one you expect from the English press for the England squad. 
However, it would be naive to write off the Germans as they always rise to the big occasions, be it in the World Cup or Euro Championships.
Joachim Low had been using 4-3-3 but was seen deploying a 3-4-3 in the friendly against Denmark on 2nd June. 
KEY PLAYERS
Kai Havertz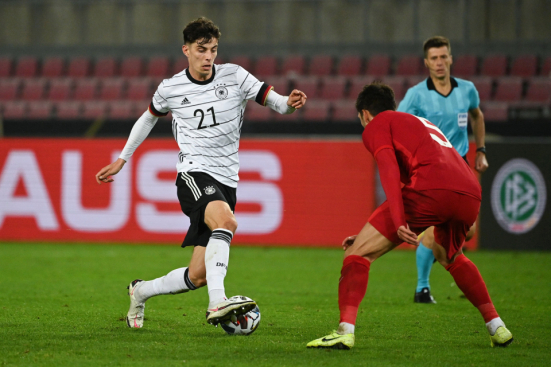 Kai Havertz was the matchwinner for Chelsea in their Champions League triumph against Man City a few days ago.
He would be looking to prove himself with the Germany national team as well at Euro 2021. While he might not be getting a place in the starting lineup, he will do everything he can in the minutes which he will be given. 
Thomas Muller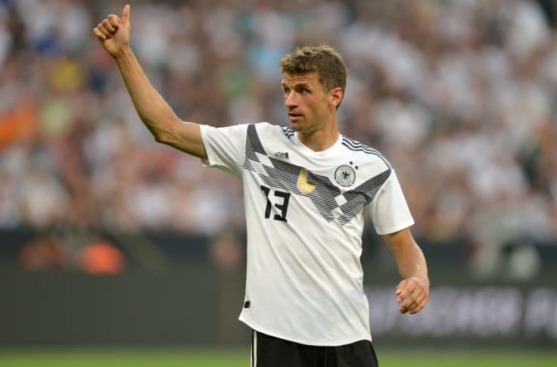 Thomas Muller just loves to play at the International stage for his beloved Die Mannschaft. Muller's anticipation of the pass and his positioning sense is second to none. 
Muller was instrumental in Bayern's Munich treble-winning 2019/20 season, after which he was reconsidered for the Germany national team by Joachim Low. 
Muller's experience of big tournaments would be key to this young Germany team going into the Euro 2021. 
Mats Hummels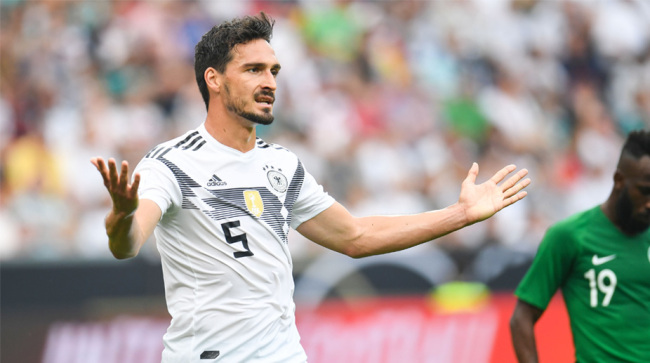 Hummels has been one of the best defenders in the German league for quite some time now. He was also a part of the previous Germany national team which won the World Cup in 2014. His leadership and experience will be much appreciated by the German squad at Euro 2021. 
GERMANY'S GROUP F FIXTURES IN EURO 2021:
Germany belongs to the group of death, so they cannot afford to take any of their games lightly if they are expecting to qualify for the knockout stages. 
1. France vs Germany (15th June)
2. Portugal vs Germany(19th June)
3. Germany vs Hungary(23rd June)