Gonzaga Bulldogs vs Baylor Bears: NCAA Championship Men's Final Prediction
After the NCAA Men's Championship Final Four comes to an end, we have Gonzaga Bulldogs vs Baylor Bears in the Final Championship, as we predicted. 
The Zags pulled of an unreal victory with Jalen Suggs dropping a half court buzzer-beater at the end of OT to break the tied score. On the other hand, Baylor won quite comfortably against the Houston Cougars as the score was 78-59. 
Drew Timme and Joel Ayayi were the top scorers for the Gonzaga Bulldogs in the Final Four as they scored 25 and 22 points respectively. As for Baylor Bears, it was a team effort as five of them had double digit scores and the defense was as good as it was the whole season.
Reasons for Baylor Bears to win:
There was no half-court shot at the end of overtime against an 11th seed UCLA Bruins. The Baylors only needed a few minutes to take a huge lead as it was a 25 point difference at the end of first half, against Houston Cougars who were 28-3 at the time. 
Throughout the tournament the Baylor Bears have had the perfect game for a championship team. Their shooting just keeps on getting better and their perimeter defense has been nearly perfect. They have also recorded a low number of turnovers each game.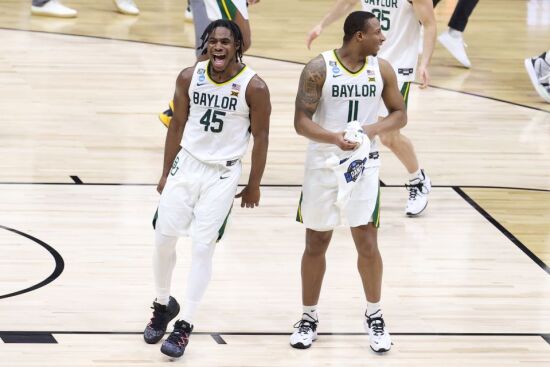 Gonzaga Bulldogs are clearly the bigger team when it comes to size, but no one moves the ball around like the Baylor Bears. The shooters in Baylor have also been accurate, both, inside and outside the 3 point line.
Reasons for Gonzaga Bulldogs to win:
The team is simply too powerful, even after the Bruins put up one of the most complete games possible, Gonzaga was able to get the victory at the buzzer. 
As we have talked about before, the Gonzaga big three might be too much for any team in the whole country. If Drew Timme doesn't show up, Corey Kispert will, and if he doesn't show up, Jalen Suggs will. The main point is, all three of them have balled out through the entire tournament which led to Gonzaga having a 31-0 season.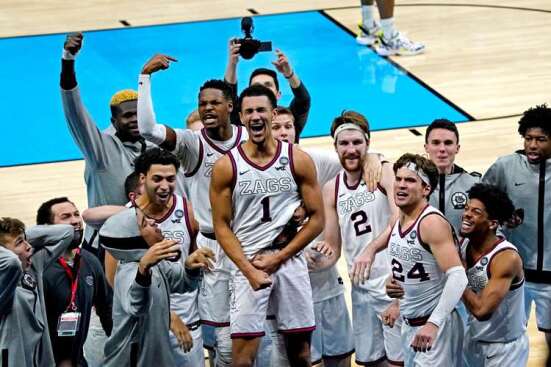 With the season Gonzaga Bulldogs is having, they are the favorites to win the Championship on paper. But we can predict that they should easily win in scoring more rebounds and making consistent free throws. 
Conclusion:
We are in for a classic, that's for sure. Whilst the Baylor Bears have had almost perfect defense, the Gonzaga Bulldogs been shooting the lights out from inside and out. 
If the Baylor Bears win, it should be a close game but if they are not able to stop the Gonzaga big three, it might be over way before the last buzzer. This has surely been one of the most thrilling NCAA Men's Championships of all time.
Featured Image Credits - youtube/Pete McDevitt