Top 10 Greatest Boxers Of All Time
Sportco lists down ten of the greatest boxers of all time to step inside the boxing ring.
10. Jack Dempsey
Record: 53-6(43 KOs)
Jack Dempsey was amongst America's first superstars in the sport of boxing. His move, Dempsey roll has become one of the most efficient defensive moves in boxing. 
His professional record might be a topic of debate but there's no denying the greatness of Jack Dempsey. He also held the World Heavyweight Title for 7 years. Jack Dempsey is not only one of the greatest but also one of the most underrated boxers of all time. 
9. Rocky Marciano
Record: 49-0(43 KOs)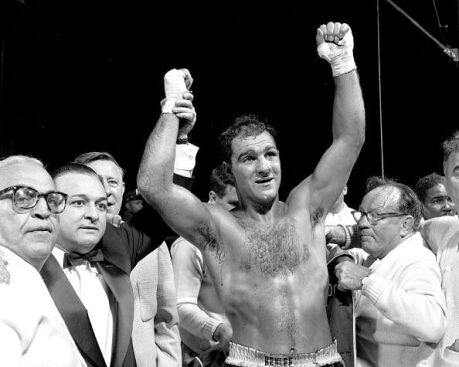 Rocky Marciano was one of the earliest heavyweights to have made his mark in the sport of boxing. Marciano was considered small for a heavyweight but boy did he have heart. 
He was considered to be an underdog in almost all of his fights. Yet he always came out victorious. The American ended his career undefeated and is the only known heavyweight to have never suffered a loss. Hence, Rocky Marciano deserves a place on our list of the greatest boxers of all time.
8. Roy Jones Jr. 
Record: 66-9(47 KOs)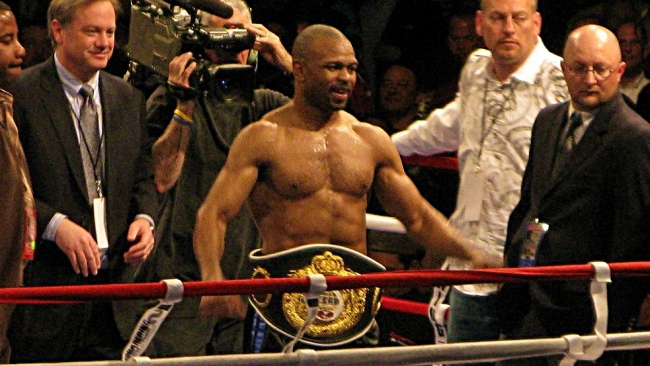 Widely considered as the greatest pound-for-pound boxer by many, Roy Jones Jr. was undoubtedly the most talented and vicious boxer of his generation. 
He also goes down as one of the most entertaining boxers of all time. He might have a few losses to his name but it is also because he only stopped boxing 3 years ago despite starting back in 1989. Roy Jones Jr. was also the 2nd fighter ever to win a World title in both Light-heavyweight and Heavyweight divisions. 
7. Sugar Ray Leonard
Record: 36-3(25 KOs)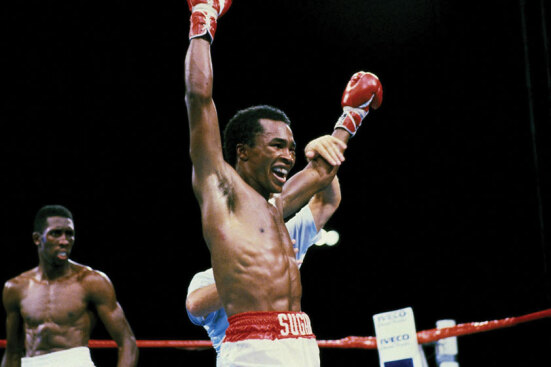 Yet another American on our list of greatest boxers of all time, Sugar Ray Leonard was an extremely versatile boxer. 
It was not easy to make headlines in the boxing world during the era of prime Mike Tyson, Sugar Ray Leonard did just that. He is also considered to be the most entertaining boxer of all time by many. 
There is not much you can write about Leonard, he had one of the fastest hands the boxing world has ever seen. He also won the World Welterweight, Super Welterweight, and Middleweight titles. 
6. Joe Louis
Record: 66-3(52 KOs)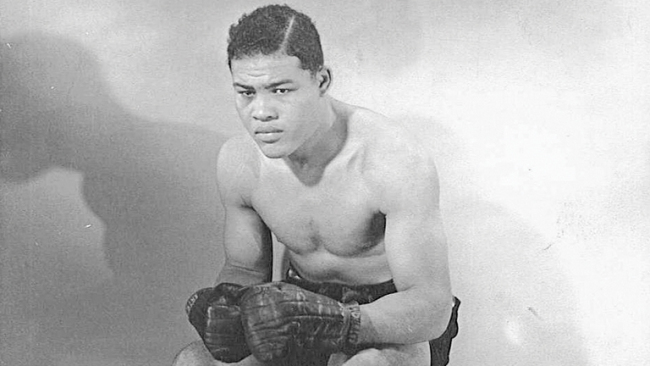 In the golden era of boxing, Joe Louis was amongst the best of boxers. He would have been the greatest of all time but there was not much competition for the Brown Bomber. 
Joe Louis reigned as the World Heavyweight Champion for around 12 years and had made 25 title defenses in the run. The 3 people who defeated him, went on to become World Champions. Joe Louis is still an inspiration for many of the modern-day boxers and will continue to be so. 
5. Mike Tyson
Record: 50-6(44 KOs)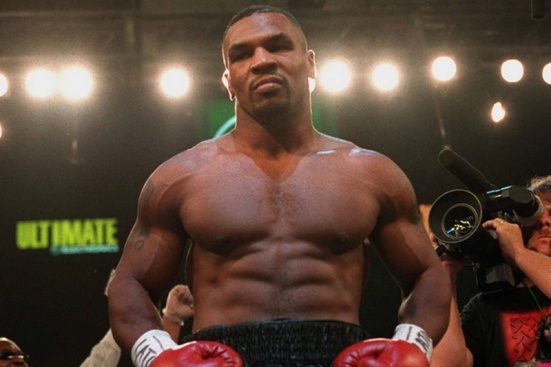 Say whatever you want about Iron Mike, you cannot deny how ferocious he was in his prime. Undefeated before he was imprisoned and still came out knocking people out. 
The most feared puncher in boxing history, Iron Mike Tyson still holds the record for being the youngest World Heavyweight Champion at the age of 20, the record was previously held by Muhammad Ali. 
Mike Tyson's way of fighting changed through the course of his career which did not give him the best result all the time. Mike Tyson was also one of the last heavyweights to have been undisputed Champion of the World. 
4. Manny Pacquiao 
Record: 62-7(39 KOs) *still active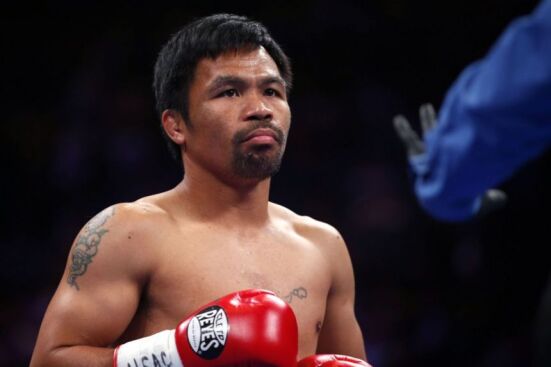 Manny Pacquiao is the only active fighter on this list and he still makes it to our top five list of greatest boxers of all time. Manny's legacy will forever remain untouched. 
Whether it's about extreme struggles in the early days or holding the record for being a world champion in 8 different divisions, Pac-Man will go down as one of the greatest boxers of all time. 
He fought in the golden era of lightweight-welterweight and managed to be a World Champion in all the divisions he fought in. 
The Philippino fighter's resume might be the most decorated one on this list with wins over legends like Shane Mosley, Eric Morales to modern-day World Champions such as Keith Thurman. 
His only regret might be not being able to get a win over Floyd Mayweather Jr. but had it been done in their primes, the story might have been different. Regardless, Manny is still building onto his legacy. 
3. Floyd Mayweather Jr. 
Record: 50-0(27 KOs)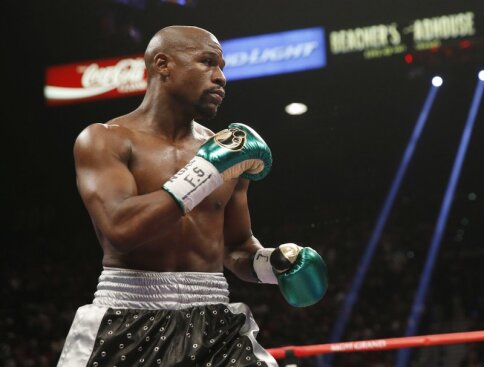 Probably the most hated fighter on the list, Floyd Money Mayweather. The first person to have become a billionaire through boxing. 
Mayweather has faced 50 fighters and defeated all of them quite comfortably. Regarded as the greatest defensive fighter ever, Floyd Mayweather never had any major damage done to his face. He was always as hungry as ever, despite the billions. 
He walked out with the highest ever payout in boxing history against MMA superstar Conor McGregor. Some reports say that he made over 300 million dollars that night. 
Many argue that he fought fighters out of, or before, their prime but it still does not change the fact that Mayweather won 50 of his bouts comfortably. He is also a 5-division World Champion. His impressive record of 50-0 alone deserves a place on our list of the greatest boxers of all time.
2. Sugar Ray Robinson
Record: 175-19(109 KOs)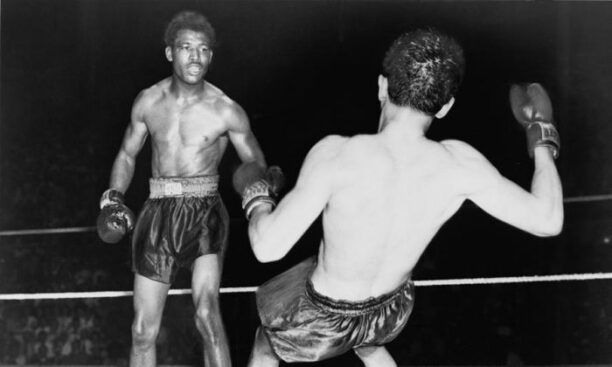 Speaking of great records, Sugar Ray Robinson. We won't have to say much about the great man, his record is enough. 
Considered by Muhammad Ali as the greatest to ever exist in the sport of boxing, Sugar Ray Robinson was nothing short of a freak of nature. 
With a 91 fight winning streak at the highest level, Sugar Ray Robinson will forever go down as arguably the greatest pound-for-pound boxer. With over 200 fights, Robinson was not knocked out once. 
At the peak of his career, he had a record of 128-1. If the numbers aren't crazy enough, at the time, boxing used to be over 15 rounds, compared to today's 12 round limit.
1. Muhammad Ali 
Record: 56-5(37 KOs)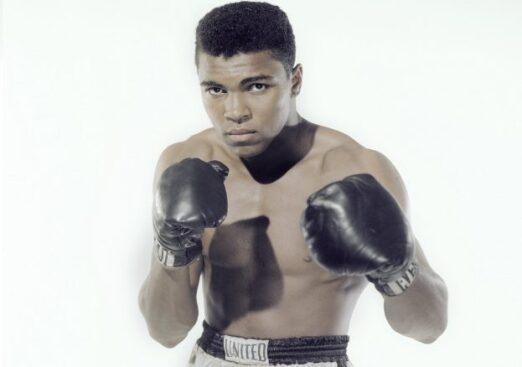 Muhammad Ali is not only regarded as one of the greatest boxers of all time but also the greatest athlete to ever exist. His boxing style was one which the world had never seen before and never will. 
He barely ever protected his head using his hands and still is one the greatest defensive fighters of all time. The American was also an Olympic Gold Medalist along with being the greatest Heavyweight World Champion. 
Muhammad Ali was undefeated in his prime before his boxing license was canceled due to him refusing military service for his country. 
After 2 years of being inactive, Ali returned and decided to fight Joe Frazier, who was undefeated at the time. He ended up losing the first fight but came back and defeated him twice. 
We can keep on listing the things Ali did throughout his career and it wouldn't be enough. A majority of Ali's losses came by the end of his career, where he looked unfit. This could have been avoided had his promotion taken better care of him and his health. 
Who makes it into your list of the greatest boxers of all time? Comment down below!