Greatest Tennis Matches played in the Modern Era - Top 5 List
Sportco lists down the five most thrilling and legendary matches ever to be played in Tennis
Some of the best encounters of the sport have involved a lot of drama, the greatness of the players, and historical significance. Some redefined a player's career and some redefined an entire era in tennis. From long and grueling to heavyweight slugfests, here are the top five matches in history. 
#1 Roger Federer vs Rafael Nadal - 2008 Wimbledon 
Roger Federer was the undisputed king of Wimbledon as he had won five consecutive tournaments from 2003 to 2007. He had outsmarted his greatest archrival, Rafael Nadal, in the finals of 2006 and 2007. The sheer amount of drama involved in this match was close to none. 
The fans witnessed 4 hours and 48 minutes tennis match played at the highest level. Nadal led by two sets but lost the next two in close tie-breaks.
The Spaniard won the fifth set 9-7 when Federer dumped a forehand into the net. The match was twice interrupted by rain and the fact that it ended in pitch darkness put it on top.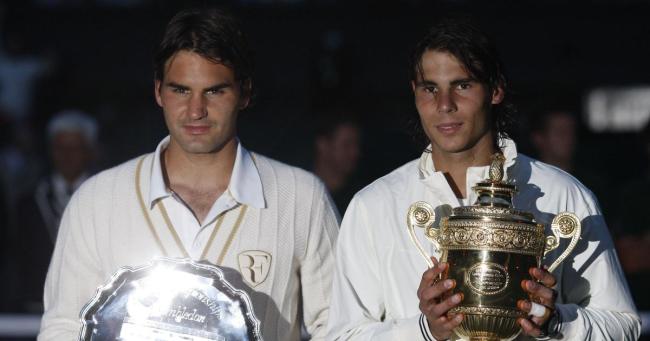 #2 Novak Djokovic vs Roger Federer - 2019 Wimbledon
Novak Djokovic won his fifth Wimbledon title and inflicted a hat-trick of defeats on Federer in Wimbledon finals after beating him in 2014 and 2015. Federer failed to convert two championship points as Djokovic fought back from death. 
The Serb won the nail-biting fifth set 13-12 to emerge victorious denying Federer a record 9th Wimbledon triumph.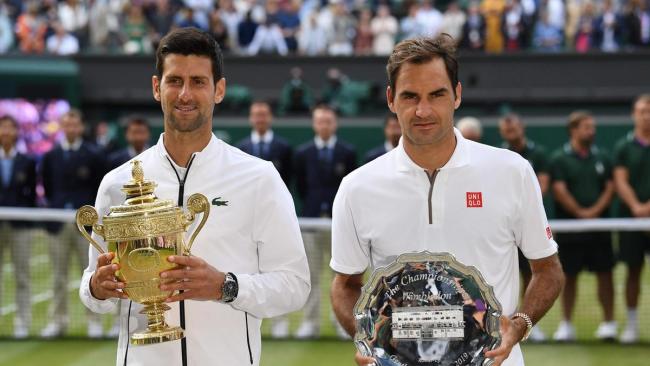 #3 Novak Djokovic vs Rafael Nadal - 2012 Australian Open
Djokovic edged past Nadal in an epic 5 hours and 53 minutes and became the longest ever tennis match at the Australian Open. It was his fifth grand slam and second Australian Open title. 
The Serbian tennis maestro clawed back from a 2-4 deficit in the final set to win it 7-5. The players were so exhausted that they were given chairs to sit on during the presentation ceremony.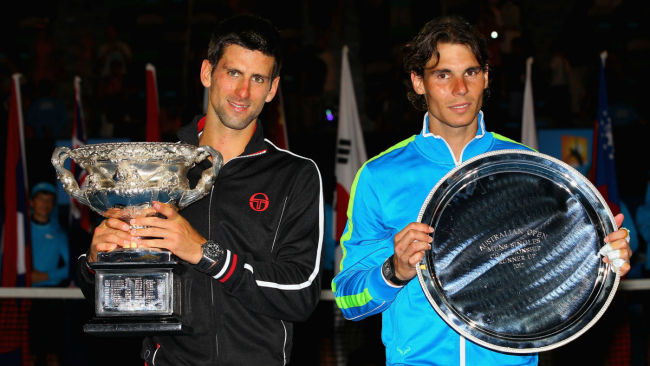 #3 Rafael Nadal vs Juan Martin Del Potro - 2018 Wimbledon
The two giant games of the game dished out some spectacular stuff in the quarterfinals of Wimbledon 2018 which almost lasted five hours. Del Potro was leading two sets to one. Nadal played every point as if it was his last winning the last two sets 6-4 6-4.
Del Potro who slipped down on the grass while playing the last point was given a tight hug by Nadal who crossed over to his side. Though Del Potro smashed a mind-boggling 77 winners and 33 aces, Nadal had the last laugh.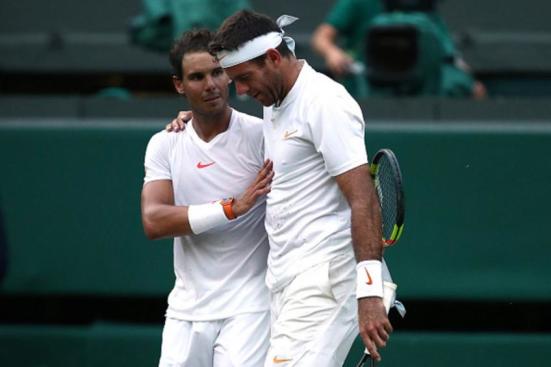 #5 John Isner vs Nicolas Mahut - 2010 Wimbledon
Due to darkness, the match stretched over three days. And after 183 games and 11 hours and 5 minutes of tennis, Isner emerged the victor clinching the match 6-3, 3-6, 6-7, 7-6, 70-68. 
There was a slugfest of aces with Isner hitting 112 while Mahut smashing 103. 490 winners were hit in total with 246 for Isner and 244 for Mahut. 
The final set went for a marathon eight hours and 11 minutes leaving fans in sheer disbelief.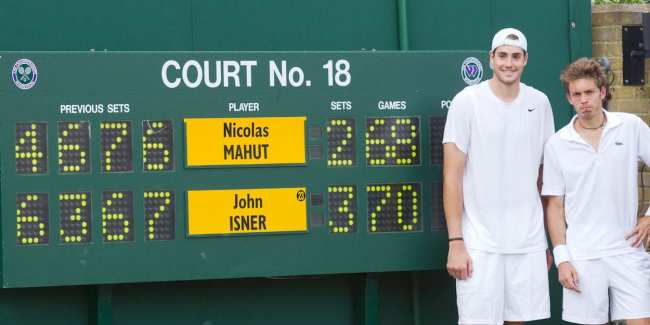 All the above-mentioned epic clashes represented what's at the heart of every tennis match, the willingness to put up a tough fight.
Featured Image Credits - Reuters