Erling Haaland says that he wants to be "better" than his father
Erling Haaland's meteoric rise this season has been nothing but extraordinary. The 19-year-old has captured people's imaginations and set a string of expectations that the player will surely break some goalscoring records along the way. 
However, his father, Alf-Inge Haaland was a footballer himself. This shows that goalscoring was already in Erling's genes and he is surely taking the tradition forward. 
His father had an impressive career in England, being a part of Nottingham Forest, Leeds and Manchester City. However, Haaland wants to be better than his dad. 
Erling in an interview said, "I always said to myself that I want to be a professional football player at a high level, to be better than my dad is also a goal. He played 34 games for Norway and over 200 games in the Premier League so I'm still behind."
Haaland also spoke about his team-mates about how good they are and he has already started loving playing alongside players like Jadon Sancho, Marco Reus and Thorgan Hazard.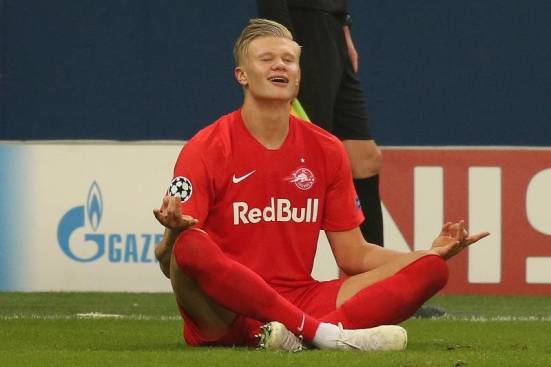 Haaland also shared his experience in his first home appearance and told the media that it was really wonderful seeing the "yellow wall" sing your name and their support has been really helpful.
The former Red Bull Salzburg man has been proving all his haters that his performance at Salzburg was not a fluke and he deserves to be a crucial member of the Dortmund squad or in fact any other team in the world. 
The Norwegian international, just after the game against PSG in the Champions League admitted that Cristiano Ronaldo plays a huge role in helping the Norwegian become a footballer.
The Borussia Dortmund striker told that he wants to thank the Portuguese international for everything he's done so far in his career and he would love the opportunity to thank the living legend himself. Haaland scored a brace against the Ligue 1 leaders with both the goals being great finishes. 
Haaland also made the headlines after he was three-tenths seconds late from breaking a world record. He also holds a standing long jump record, jumping 1.63m high back in 2006. 
featured image credits- dailymail.co.uk