Real Madrid ace to face government charges for breaking quarantine rules
The Real Madrid striker Luka Jovic might face government charges for not following the quarantine rules in his motherland Serbia.
Jovic recently traveled from Spain to Serbia and he was supposed to isolate himself for a period of two weeks since he was coming from a foreign country.
But, he has been accused of not staying home after his arrival and rather going out and partying. 
There are a few pictures on social media in which Jovic can be seen partying with his girlfriend, but his dad has completely denied that Jovic went out and partied.
According to Jovic's dad, if the government wants to put his son behind the bars, they can do that, but he has not done anything wrong. He got himself tested a couple of times before leaving Spain and he left only after the tests came negative.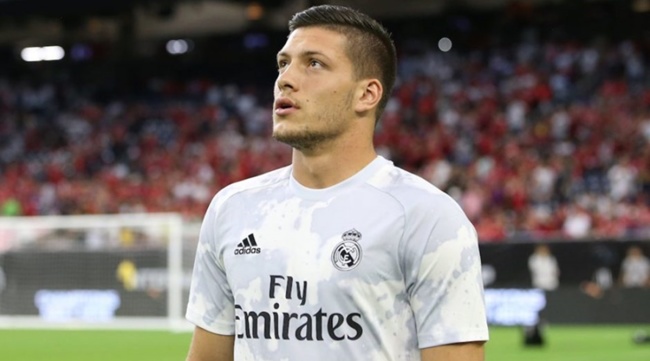 Jovic's dad has insisted that his son has stayed home since his arrival and the pictures that are doing rounds on social media are old pictures which were clicked way before the pandemic broke out.
"Luka had two tests done and he tested negative on both. That's why he thought he could come to Serbia. Now it seems like he's a major criminal. If he has to go to jail, then he goes." Jovic's dad Milan was quoted as saying by Puls online.
"Sofia (Jovic's girlfriend) is pregnant and she couldn't go out. Some photos have emerged of the two out having fun, but they were from Spain." Milan further added.
Jovic himself has also clarified that he underwent the tests in Spain and then underwent a test in Serbia as well once he landed. The test in Serbia was also negative.
"When I landed in Serbia, I was once again tested and coronavirus negative." Jovic said.
Jovic switched from Eintracht Frankfurt to Real Madrid last summer and has, so far, made 15 league appearances for the Spanish giants scoring two goals.
Featured Image Credits: Yahoo News