Olympics 2020 should be postponed: Sharath Kamal
Sharath Kamal, the Indian table tennis player who has already participated in three Olympic Games so far, is not of the view that the Olympic Games of 2020 should start on time because of the Coronavirus pandemic.
The International Olympic Committee (IOC) president Thomas Bach gave an interview to New York Times recently where he said it was not the right time to push the dates of the Olympics further because of the lack of certainty surrounding the situation.
But, Sharath doesn't think the situation will improve in the next two months up to an extent for the Olympics to go on as schedule.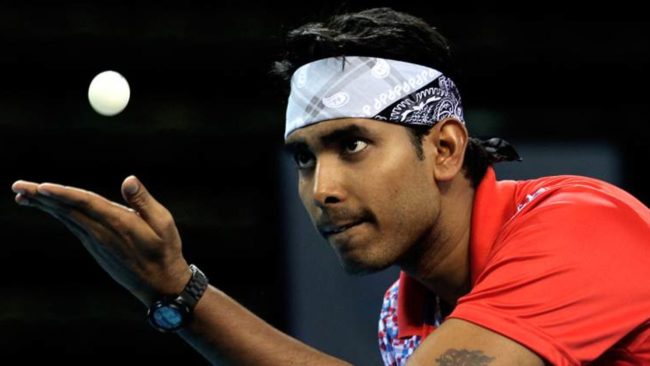 According to Sharath, one of the major precautions for coronavirus is social distancing, but it will be impractical during the Olympic Games because there will be a very large number of athletes in a certain area.
Sharath has not qualified for the Olympics yet and he has to go through a qualifying tournament next month to ensure his Olympics spot, but the qualifying tournament is unlikely to take place because of the pandemic.
If the qualifying event doesn't take place, Sharath will be able to get through to the Olympics because of his rankings.
Apart from Sharath, G Sathiyan is another Indian player who will find himself representing India in the Olympics if the qualifying event is called off.
Sathiyan is placed at the 31st position in the world rankings, while Sharath is 38th. 
"As an athlete, I obviously want the Olympics to happen but it should not happen. The epicenter of the virus will keep changing, first it was China, now it is Italy and Iran too is badly affected in Asia." Sharath was quoted as saying by Times of India.
"There are no events happening at the moment so no change in the rankings. If things stay the way they are, we should qualify with our rankings." Sharath concluded.
Featured Image Credits: khelnow.com