Juventus 3-2 Porto Match analysis: Chiesa brace not enough as Oliveira steals the show
10-man Porto stunned Juventus to reach the Champions League quarterfinals. 
Juventus saw another embarrassing UCL exit after 10-man Porto squeezed past on away goals against the Juventus in 3-2 defeat to reach the Champions League quarterfinals with a 4-4 aggregate score-line.
In the 117th minute of extra time, Sergio Oliveira's crucial free-kick goal gave Porto an away goal lead which helped them go past Juventus despite losing 3-2. Federico Chiesa brace and Adrien Rabiot's goal were not enough for Juventus to book a spot in the quarterfinals.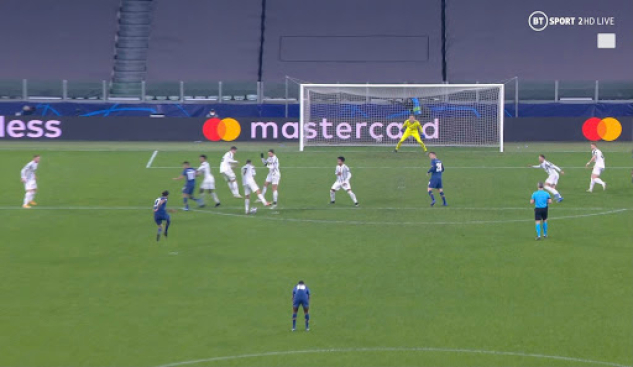 For a few years, Juventus has been performing poorly in UCL and have got knocked out by Ajax and Lyon in the past two seasons. Though Juventus were favorites to win against Porto, however, it was another way around. 
Despite scoring three goals, Juventus needed one goal to beat the away goal lead and progress to the quarterfinals, though they could not find the net before the end of extra-time and saw another upsetting defeat for their third UCL campaign.  
The game started with Porto scoring a penalty within 19 minutes when Merih Demrial brought down Tareim in the box; Sergio Oliveira stepped up and slotted the ball calmly to his left side, sending Szczęsny the wrong way. Juventus did everything to score before half-time, though they failed to do so. 
In the second half, Juventus finally found the net when Federico Chiesa scored an equalizer bringing Juventus back on the game. Within four minutes, Juventus got an advantage when Tareim was shown a red card and Porto was reduced to 10 men.
Taking advantage of that, Federico Chiesa netted another goal in the 63rd minute with a stunning cross from Juan Cuadrado. Pepe's impressive display in defense prevented several Juventus chances. The home side did score a winning goal in injury time, which was ruled offside. 
The game went into extra-time, after a goalless 15 minutes. The away side shattered Old Lady's hopes when Sergio Oliveira scored a clever free-kick beneath the wall in the 155th minute, Adrien Rabiot responded quickly with an excellent header, although it was not enough for Bianconeri; with three minutes in hand to change the game; however, they failed to convert the ball and saw 10-man Porto sent Juventus packing.