Manchester United vs AC Milan Round of 16 (1st Leg) Preview: Europa League 2020/21
Two of Europe's biggest giants take on each other in the Europa League as Manchester United host AC Milan in the Europa League Round of 16.
Manchester United vs AC Milan: Preview
Both the clubs have had similar fortunes in the last decade, losing their dominance in their respective top-flights, dropping out of the UEFA Champions League frequently after being a regular for years, and so on.
However, it is now safe to say that both, Manchester United and AC Milan are almost back to where they were once, managing successful rebuilds with a young squad with a handful of experienced personalities on their side.
The similarities continue as both the outfits are currently second in the respective leagues, trailing by significant margins to their city rivals. 
The Italian outfit have an edge here as they are just six points off Inter Milan, and a consistent run of wins could easily get them back at the top, but Manchester United have a different story running.
Their city rivals are one of the strongest teams in the world and the gap between the two speaks for both. The Red Devils are 11 points off Manchester City but they did outplay them in their latest derby, something that the Zlatan-led side failed to do.
The future seems very alluring for both sides and only time will tell how they work towards getting better. Will Manchester United stumble? or will the Rossoneri lack cutting edge in Zlatan's absence?
The sides face each other after 11 years and hopefully, their abated statures and dictatorship won't matter in the quality of the game that is contemplated.
Manchester United and AC Milan: Recent Form
Manchester United enter this fixture after a staggering win against Manchester City and showing that they may be far away but if the Cityzens drop down their levels, United will at least try to make the most of it. With 10 games remaining, Manchester City still are the ideal side to win the Premier League but who knows what this unpredictable season may show us.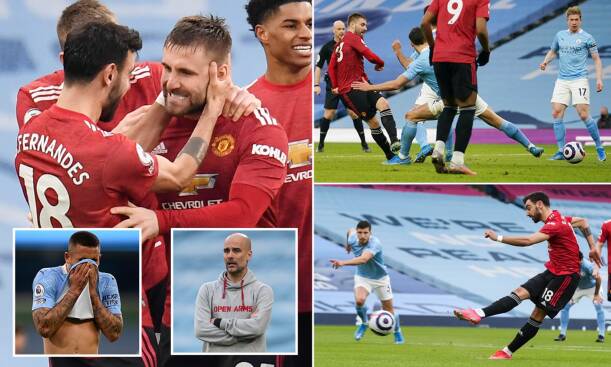 Manchester United are the only team to have not let in any goals against Manchester City and this feat is bigger than what it seems as Manchester City did not fail to score at least one since December only for the Red Devils to deny them at Old Trafford.  
However, United's inability to break the low-block sides repeatedly has been the prime reason for the 11 point gap between the two. United have lost only a game more than their city rivals, meaning it's the shared points that have hurt them the most.
However, Manchester United are undefeated in their last six games in all competitions, winning and drawing three each. Not to forget, Manchester United have won four of their last five meetings against AC Milan at Old Trafford, something they would want to see as a benchmark.
The Rossoneri, on the other hand, have been affected by injuries. Lack of squad depth and a tight schedule has not only allowed Antonio Conte and Inter Milan to take the top spot in the league but also to knock them out of the Coppa Italia.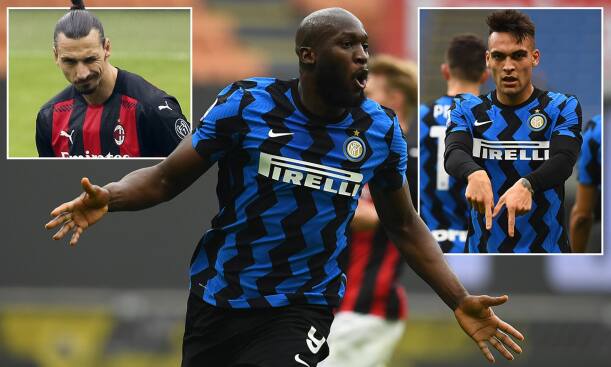 However, Milan are still moving forward with whatever they have and have lost just one of their last six, winning their last two away games, and drawn three on the road.
Manchester United vs AC Milan: Team News
Marcus Rashford is a likely miss after suffering a knock in the Manchester derby, while Edinson Cavani not named even on the bench means he will be out too. Cavani is reported to have exacerbated an injury during training that keeps him out of action for a while.
Donny Van de Beek is doubtful, while Paul Pogba and Juan Mata are sidelined. Dean Henderson is likely to keep his spot in goal, while there may be some chances of Lee Grant taking charge of the goal, considering it is the first leg and there won't be many opportunities for the ex-Stoke City keeper to feature in the future.
For Milan, Zlatan Ibrahimovic and Ismael Bennacer are out. Hakan Calhanoglu, Ante Rebic, and Theo Hernandez are doubts too. Simon Kjaer and Alessandro Romagnoli may return, while Diogo Dalot will be gearing up to play his former side.
Manchester United vs AC Milan: Prediction
Both sides would want to start the two-legged tie well and considering United's home performances, Pioli and co would want to push for a win. 
However, Manchester United seems to have improved their performances lately, it just depends on which United shows up on the day. The one that plays free-flowing football or the other that seems to struggle a lot in pressure situations.
Sportco predicts a draw between Manchester United and AC Milan.