Liverpool players can't even lace de Bruyne's boots says Danny Murphy
Liverpool are all set to receive a grand welcome when they visit the Etihad stadium in the coming days as the league's former champions Manchester City will give the Reds a guard of honor. Ex-Liverpool midfielder Danny Murphy, however, feels that the tradition should be changed.
Murphy feels that Manchester City should not give his former club a guard of honor for becoming the Premier League champions. Klopp's Liverpool were crowned as the winners of the English top-flight after Manchester City succumbed against Chelsea at Stamford Bridge.
Despite the guard of honor being an uncontroversial gesture of sportsmanship and goodwill in England, its use whenever Real Madrid and Barcelona are involved has not been the same. 
Murphy while talking to talkSPORT said, "It's a perception of respect, 'the right thing to do', the message you're trying to send to the football world that when somebody wins, that you show respect and grace. The fact that City will be doing it on Thursday will show humility, saying 'well done' to Liverpool and appreciation for their quality. I think it's a load of nonsense."
"I don't know where it started and why it started, I would feel uncomfortable doing it. I'd do it because you have to do it but I wouldn't want to do it because it's not done with sincerity." Murphy also said that it is not fair for some of the individuals, naming Kevin de Bruyne.
The City midfielder has been one of the best players in the Premier League this season and the fact that he will also be involved in the guard of honor, applauding Klopp's men is not correct as per Murphy. He went on to say, "And he's clapping his hands and giving a guard of honor to players who can't even lace his boots."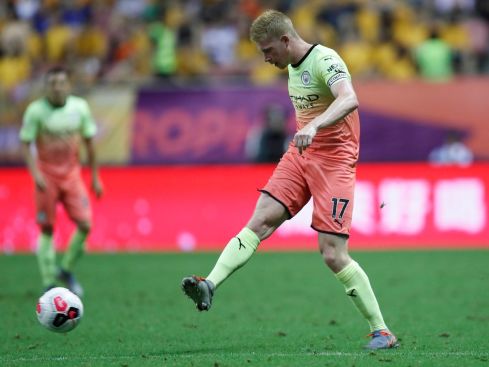 Well, de Bruyne may even be the best player in the world but that will never mean any footballer isn't capable to lace his boots especially when you are from a Liverpool squad who are the Premier League champions with seven more games to play.
featured image credits- dailymail.co.uk