The longest active men's tennis players
Tennis can be a lonely sport, you receive all the glory if you win but in case you lose, you have to hold your hands up and admit that your opponent was just better than you. 
It is a challenging sport that tests you both mentally and physically but only the best players find a way to fight their fear, quieten nerves, and create solutions. They draw out their own greatness and triumph by themselves. 
Let us take a look at some players who have spent several decades competing in the sport at the highest level.
Feliciano Lopez 
The Spaniard turned pro in 1997 and his highest ranking was 12 in 2015. 
He has won 7 titles in his career. He also holds the record of 74 consecutive grand slam appearances dating from the 2002 French Open. 
Lopez has reached the quarterfinals in Wimbledon three times and once in the US Open. He also won the 2016 French Open doubles title alongside his brother Marc Lopez and was a runner-up in the 2017 US Open. 
The veteran is also the tournament director of the Mutua Madrid Open. He won five Davis Cup titles with Spain. 
Still active at the age of 39, he lost in the pre-quarterfinals of the Antwerp Open to Alex De Minaur in straight sets.
Tommy Robredo 
There seems to be a good relationship between longevity and Spaniards.
Robredo became a pro in 1998. He has clinched 12 titles in his career with his highest ranking of 5 in 2006. 
The Spaniard famously defeated Roger Federer in straight sets in the pre-quarterfinals of the 2013 US Open. He has reached the quarterfinals seven times in different grand slams. 
He holds the record of the highest percentage of five-set matches won at 77.3% with a 17-5 win-loss record. 
While the Spaniard is versatile in his baseline play and can counter-punch with his penetrating groundstrokes, his main weakness lies in his over-defensiveness. He is currently playing in the ATP Challenger Tour.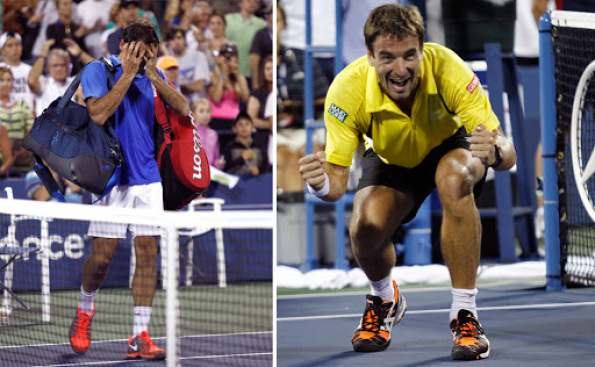 Ivo Karlovic 
The towering Croatian is the joint tallest player in the history of the game alongside American Reilly Opelka. He won eight ATP singles titles between 2007 and 2016.
Karlovic holds the record for the most number of aces on the tour at 13619. 
He turned pro in 2000 and is aged 41 now. He was ranked as high as 14 in 2008. 
His best performance in singles was a quarterfinal finish in the 2009 Wimbledon and a semifinal finish in doubles at the 2010 Australian Open.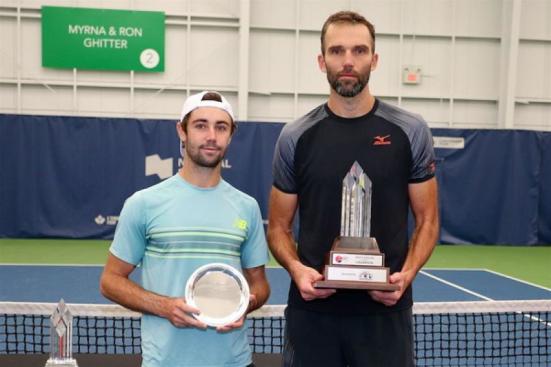 Phillip Kohlschreiber 
The 37-year-old German turned pro in 2001. He has won eight singles titles and seven doubles titles on the ATP tour. 
He reached his career-high ranking of 16 in Wimbledon 2012. Kohlschreiber also defeated Novak Djokovic in straight sets in the 2019 Indian Wells. 
Despite having a great forehand and a powerful one-handed backhand, he suffers from inconsistency.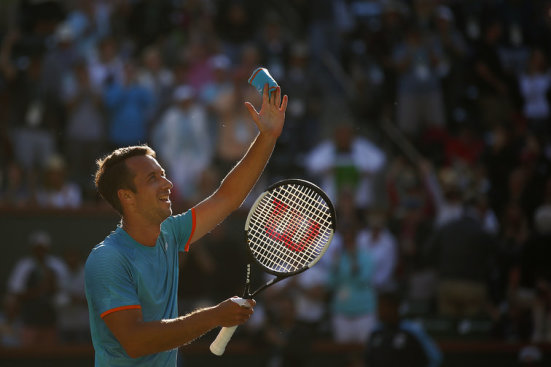 Fernando Verdasco 
The Spaniard turned professional almost two decades ago in 2001. His highest ranking was 7 in 2009. 
In the same year, he went down in a five-set epic match to Nadal in the semifinals of the Australian Open. 
Despite possessing a solid serve, a topspin-heavy forehand, and a two-handed backhand, he never made full use of his potential. He won 15 titles in his career, seven in singles and eight in doubles. 
A tennis player's brain is always thinking regarding where to hit the ball and how to hit it. 
No wonder, the players display their love for the sport by battling different opponents travelling throughout the world for many years.
Featured Image Credits - atptour.com