Hasta la Vista Diego Maradona!! A tribute to the greatest of all time
Diego Maradona passed away at the age of 60 due to a heart attack in his home town in Argentina
The Argentine World Cup winner in the year 1986 suffered a cardiac arrest just after two weeks of a successful operation for a blood clot on the brain.
Maradona was discharged on November 12 after stressful yet successful emergency treatment. Lupolde Luque, Maradona's personal doctor revealed that the Argentine was diagnosed with a subdural hematoma which is an accumulation of blood between a membrane and a brain. 
This news comes as really disheartening news as the surgery was claimed to be "all successful" while the World Cup winner Maradona was being recuperated in a private complex in presence of his family and closed ones.
The forward was regarded as one of the greatest to ever grace the football pitch and fans all around the world were really enthralled after his successful treatment.
His professional career began in the 1970s at Argentinos Juniors and went on to play for the likes of Boca Juniors, Barcelona, Napoli,  Newell's Old Boys.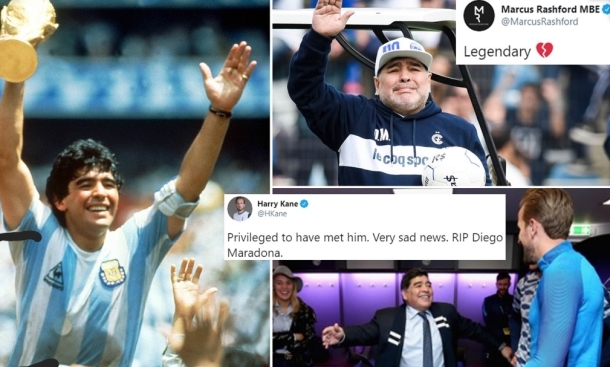 His performance for the national team is not hidden as Maradona scored 34 goals from his 91 appearances.
His time with Napoli is still considered as one of the greatest and purest as Maradona won the Scudetto twice and won the UEFA Cup too. However, it was his connection with the fans that is considered as one of the best.
It was only 2000 when Napoli retired the number 10 shirt while the local people of Naples will surely moan for what is an enormous loss for not just them but for everyone in the world of football.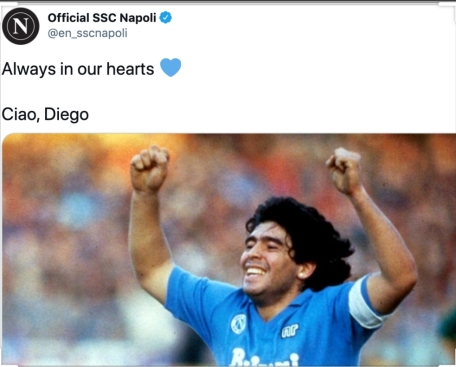 The Argentine FA, Barcelona, and Napoli as well tweeted regarding their former player's death too.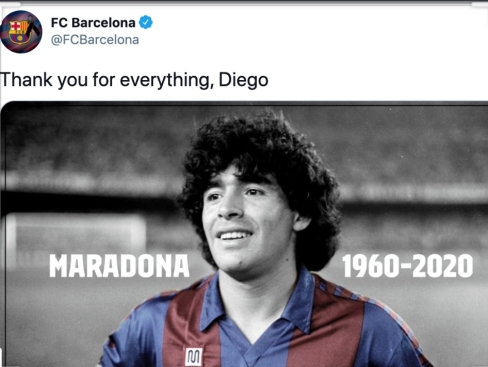 El Diego's most astonishing moment of his career was the 1986 World Cup that was held in Mexico when he inspired his national team to a second title, firing twice. 
His goal in the quarter-finals against England was and still is hailed as the best ever which is fondly known as the 'Hand of God' and 'Goal of the Century.'
His loss is an immense one for everyone and yes, we will miss you El Diego Maradona!! 
Featured image credits- livemint.com