MOJJO - Record, Analyze, and Improve Your Game
Aspiring tennis champions and players with the potential to win a grand slam one day, can now up their game with a digital coaching tool. Thanks to Mojjo! Tennis enthusiasts can easily connect their clubs to a Mojjo kiosk and two cameras, and experience a revolutionary side of tennis coaching.
Mojjo makes available a 'smart' and easily-accessible tennis court that maps all your serves and shots, along with your complete match sheets, and enables you to review your game post practice sessions. Mojjo has brought to you a digital way to 'Connected Tennis' with a wide range of features that best suit tennis players of all ages and proficiency levels.
Mojjo lets you record and review all your practice sessions without asking you to log in to its refined software platform, which ultimately offers you useful tennis insights and a power to share the improvements in your performance on all social networks.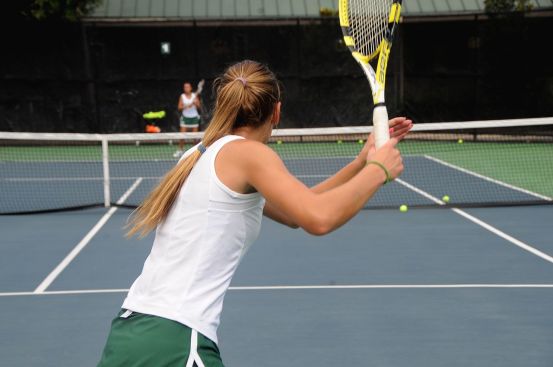 How Exactly Does Mojjo Work?
Mojjo offers a fully-connected tennis coaching experience through three modules - on-court training and coaching, online training modules, and animation & social sharing platforms.
Discover the MOJJO experience ! from mojjo videos ! on Vimeo.
On-court training and coaching modules by Mojjo include replay module, serve training module, and game training module. These modules convert your practice sessions into instant videos, and enable you to replay all your moves along with various video tools such as zooming and slow-motion palettes. 
The technology also offers single or group sessions for serve training that includes instant stats and videos. With Mojjo, you can also work on your strokes and it is faciliated by Mojjo's game training module.
Many tennis enthusiasts are also avialing Mojjo's online tools along with on-court training tools. Online module includes not only training videos but also provide a complete match sheet and pro-level feedback on your game. The online module also has a 'free play' tools, which monitors and assesses your game even during your 'fun-time' game sessions.
The third module by Mojjo offers animation features and integration with social media platforms. It enables you to animate tournaments for the members of your tennis club through automation feature, which also offers detailed stats and insights for competitors. 
Furthermore, you can also easily broadcast your event on YouTube or Facebook and integrate live scores at the same time. Not only YouTube and Facebook, but Mojjo also enables you to share your best points and highlights of your game on various other social platforms.
Explore more: https://www.mojjo.io/