Top 5 coaches in NBA who may lose their jobs this season
This season of NBA will have some new coaches, with some familiar names in the game while a few of them will have their first go in the competition due to the abundance of vacant spots. 
The NBA league is set to begin from December 22 and apart from the numerous coaches hired, we'll have a look at five coaches who may have the worst of the season this year.
Luke Walton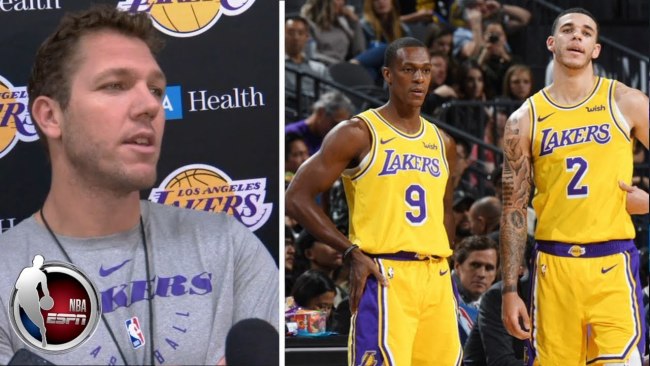 Dave Joerger was an influential personality in the dressing room, while his commands were instrumental in helping Sacramento Kings to finish for a record time since their last playoff season in the 2005-06 NBA season. 
Luke Walton was approached instantly to be the replacement at Sacramento Kings but last season wasn't good enough. There were certain controversies revolving around the coach as well. 
Guard Buddy Hield publicly reported a sense of disbelief in the coaching staff, especially after being shifted to the bench. The two are yet to make amendments this season. 
Scott Brooks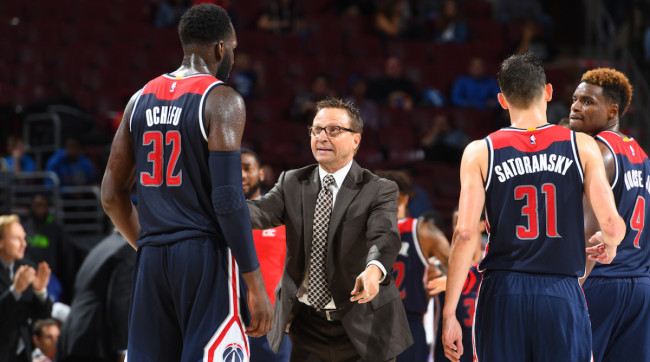 The Washington Wizards have been the same in the past couple of seasons. Brooks got associated with the team on a five-year contract in 2016. The former Coach of the Year helped the franchise to reach playoffs in his first two seasons but since then, a lot of things have changed. 
The Wizards are without John Wall whose absence has not helped the team in any way.  
The franchise has allowed the second-most points per contest and has finished bottom three in total opponents points in both their last two NBA seasons. 
The 55-year-old may not get another chance if he fails to make an impact on this campaign. However,  the Wizards coach would hope that their new signing Russell Westbrook changes his fortune.
Ryan Saunders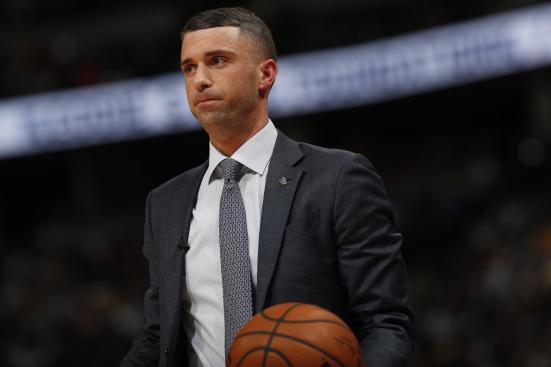 Minnesota Timberwolves are feeling pressurized in their attempts to keep Karl-Anthony Towns happy. The former no.1 overall pick is in a contract until 2023-24, is reported to be unhappy with his franchise, and therefore, Timberwolves have acquired All-Star guard D'Angelo Russell who is one of Anthony's best friends. 
Saunders was not at his best and managed just two more wins than the club's past season record during his first full season. Saunders, who is 34, is the youngest head coach in the NBA and has over a decade of experience as an assistant. All this shows his chances of survival should be high. Although you never know what may come in the future. 
Mike Budenholzer 
Despite managing regular success during his two-year tenure, the club won nearly 75% of their games and also put the Association's top record in their last two campaigns.
They have also had the third-best rating and all this would make you question, why him? The answer is the franchise's failure to make it to their dream of winning titles consecutively.
The Toronto Raptors and Miami Heat have not permitted Bucks to have a good time by using the same plan repeatedly. The 51-year-old may not be considered guilty for his team's failure due to individual lapses but his lack of a concocted plan has helped his rivals to abscond to a level superior to where they are currently.
He has been the NBA Coach of the Year twice and it may prick a lot of fans if he doesn't keep up with his reputation.
Lloyd Pierce
Atlanta Hawks are yet another club with budding problems recently. They have been dull on the eye, have lacked urgency, and it seems things are just not working in the coach's favor.
Pierce's squad is last in opponent second-chance points (14.8 per game), average points allowed (119.6), and opponent free-throw attempts per contest (27.9) during the time interval.
The club has roped in reinforcements this season with the likes of Onyeka Okongwu, Kris Dunn, and Clint Capel making way into the franchise as a result of drafting, signing, and regaining players respectively.
Hopefully, if things head onto the right path, there is a chance for Lloyd to keep his place in the franchise.
featured image credits- clutchpoints.com