LeBron James Officially Returning for Upcoming NBA Season
                      NBA: Lebron James Confirms Return For Upcoming Season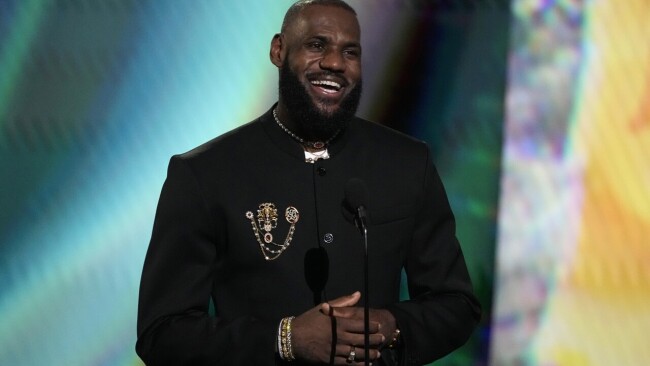 It seems like LeBron James is coming back next season, He announced on Wednesday night at the ESPY that he will be returning for a 21st season.
Lebron James accepted the award for the best record-breaking performance of the last year, in accordance with his passing Kareem Abdul- Jabaar as the NBA all-time scorer when he made the announcement.
After his Los Angeles Lakers were swept in the western conference finals by the Denver Nuggets James Hinted that retirement would be considered this off-season. He ended his news conference after the Game 4 loss by saying. " Going forward with the game of basketball, I've got a lot to think about."
But for Lebron James, retirement can wait.
While being honored during the ESPN award show for breaking the NBA'S all-time scoring record during the 2022-2023 season, James addressed the situation.
" I don't care how many points I score, or what I can and cannot do on the floor. The real question for me is can I play without cheating this game? " James said. " The day I can't give the play everything on the floor is the day I'll be done.
"Lucky for you guys, that day is not today."
Lebron James added: " Listen you can love me and I know some of you hate me as well. But the one thing you will always do is respect me and appreciate how I approach the game and what I have given to this game."
James, however, has stated he would like to stay in NBA at least until his old son Bronny enters the league.