Who should be the next Arsenal manager?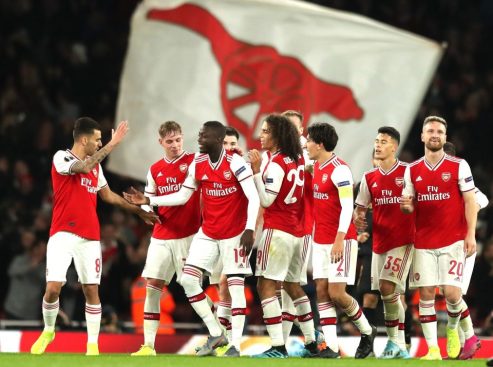 Despite Freddie Ljungberg guiding Arsenal to an emphatic win against West Ham United last night, the club fans are of the view that he isn't the long term option for the managerial position at Arsenal.
The reason why the fans think so is because of Freddie's lack of experience in the coaching department. He hasn't managed any big club in the past and he isn't believed to be as tactically astute as compared to the managers that Arsenal's rival clubs have got.
If the Arsenal board decides to appoint a new manager, who would that be? The Gunners have three options at the moment:
Brendan Rodgers
Brendan Rodgers can't be termed an elite manager just yet, but the work that he did with Liverpool during his three year stint and the work that he is doing right now with Leicester City is being appreciated a lot in the football circles.
Rodgers almost won the Premier League title with Liverpool in 2014 and he currently has his team Leicester City sitting at no. two in the Premier League standings, above the reigning champions Manchester City.
To hire Rodgers, Arsenal will have to buy out his contract at Leicester and that will cost them 16 million pounds. It's doubtful whether they are up for spending that much of money.
Massimiliano Allegri
Massimiliano Allegri is surely an elite manager. He holds the record of winning 5 Serie A titles in a row with Juventus. Before Juventus, Allegri had clinched the Serie A title with AC Milan as well in 2010-11. The 52-year old is currently not managing any club and is on a sabbatical.
The problem with Allegri is that his English is not that good and it can be a major shortcoming while managing a team in England. There are question marks if he would be able to communicate to the players properly and if the players could develop a tuning with him.
Mauricio Pochettino
Mauricio Pochettino is out of the job at the moment and is available, but he got recently sacked by Arsenal's arch-rivals Tottenham Hotspur. A lot of the Arsenal fans are just not convinced with the idea of having a manager who was only recently relieved of his duties by a rival club.
However, some other Arsenal fans are really impressed with the work that Pochettino did with the Spurs during a five year period despite not being given any money to spend. They reckon Pochettino will be motivated to prove a point after being harshly treated by the Tottenham hierarchy and Arsenal can thrive on this opportunity.
Cover image credits: talkSport