Sportco Player Profile: N'Golo Kante
Sportco brings you an in-depth analysis of N'Golo Kante, a player who evolved into one of football's best centre defensive midfielders.
Born on 29 March 1991, in Paris, N'Golo Kante was a very shy player, however, his humble attitude and simple nature has made him one of the most loved footballers on the planet.
Kante has stacked up major trophies in his football career including the FIFA World Cup, Champions League, and the Premier League. 
The French international is a box-to-box engine that controls the game's tempo in the midfield. In addition, Kante has great speed and can cover the entire length of the football pitch during the 90 mins. 
The Frenchman helped his country win the 2018 FIFA World Cup and was the protagonist of Leicester's title win in the 2015-16 season. His transformation has been surreal, as he has continued his trophy-winning spree after signing for Chelsea. 
His journey from being a local player to one of the elite players in football has been inspiring. We look at how N'Golo Kante etched his name in the list of football legends. 
Early Career in France
At eight, N'Golo Kante grew his love for football and wanted to make his career in football. However, he was rejected by many academies because of his small stature and selfless style of play. But he kept going and his contacts in football got him in the reserve team of Boulogne.
As he grew into stature only thing he lacked was his height; his small height kept him at small clubs. But his game did attract attention from few clubs, as Kante finally made his professional debut in the last game of the Ligue 2 on 18 May 2012. 
Next season he played in the third-tier Championnat National and scored three goals, as he moved to Ligue 2 side Caen in 2013. He kept progressing, and his game evolved; still, he wasn't noticed by any big club. In Caen, N'Golo Kante played 38 games in his first season, and club earned a promotion to Ligue 1.
His performance highly influenced the team and the club fought for Ligue 1 title; while doing so, Kante scored many goals. His one absence due to a yellow card saw the team lose to Rennes 0-1. As the season progressed, his game kept improving, and his name echoing in Europe. 
His performance in the next season was impressive as he recovered the ball more times than any other player in Europe. 
Breakthrough in England's top-flight league     
Impressed by his performance Steve Walsh scouted Kante to Premier League team Leicester on 3 August 2015. He joined Leicester on a four-year contract worth €8 million (£5.6 million).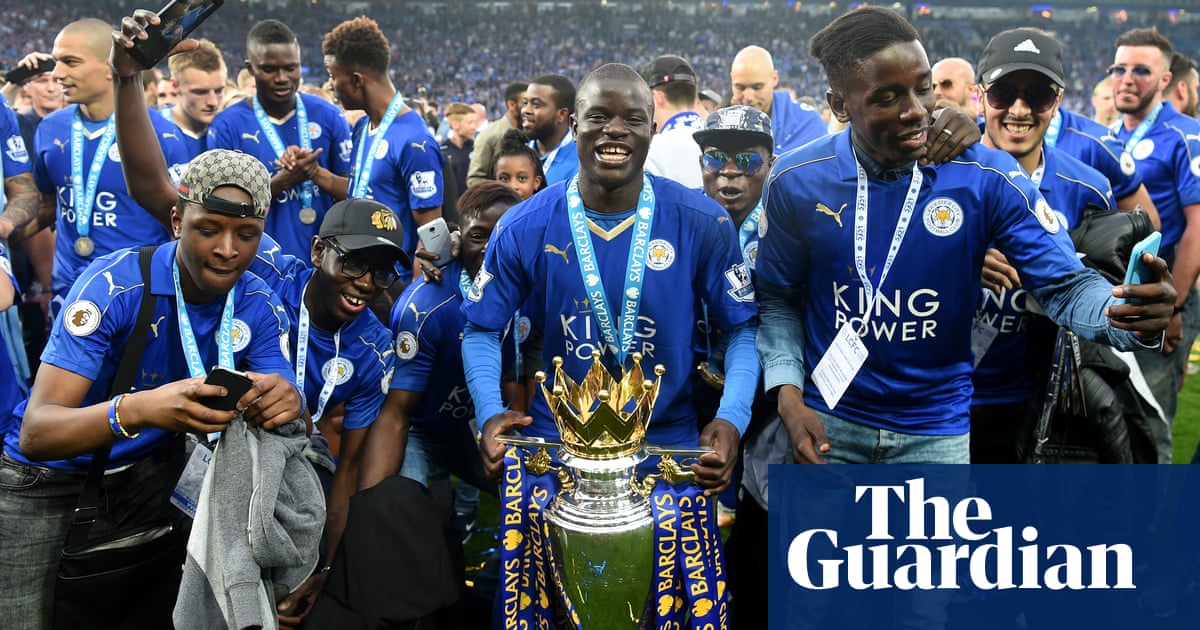 N'Golo Kante adapted quickly to life at Leicester under new coach Claudio Ranieri, who revitalized him into the strongest defensive midfield, as Leicester achieved the impossible by winning the Premier League in 2015-16. 
That particular season, Kante was named in the PFA Team of the year as he made 175 tackles (31 more than any other player) and 157 interceptions (15 more than any other player), topping the defensive stats at the end of the year the 2015–16 Premier League season. 
He reached his zenith, and many clubs were ready to splurge money on the diminutive midfielder; subsequently, he joined Chelsea in a five-year deal worth £32 million in transfer fee. In Chelsea, he won two consecutive Premier League titles, Europa League and a Champions League. 
Not only fans around the world but also his teammates and managers adored his humbleness and style of play. Kante heaped praises for his performance in the Champions League semi-final against Real Madrid and in the final against Man City. 
Arsene Wenger described Kanté's performance as "unbelievable", and many pundits argued he should win to win the 2021/22 Ballon d'Or. He was named in UEFA men's midfielder of the year but lost to teammate Jorginho. 
N'Golo Kante: International Career 
His international career is as glittering as his club career; Kante has made 50 appearances for France, scoring only two goals. 
France was runner-up in the 2016 European Championship where Kante was part of the squad and got a call up for the 2018 FIFA World Cup. On 17 May 2018, in one of the games, he displayed a sumptuous performance and earned a MOTM against Denmark. 
N'Golo Kante appeared in all 7 matches for France in the tournament and was featured in a 4-2 win over Croatia in the final. 
As a result, he was called up for France squad for the Euro 2020; however, the Les Blues' lackluster display saw Switzerland downing France in a penalty shootout in the round of 16.
N'Golo Kante: Style of Play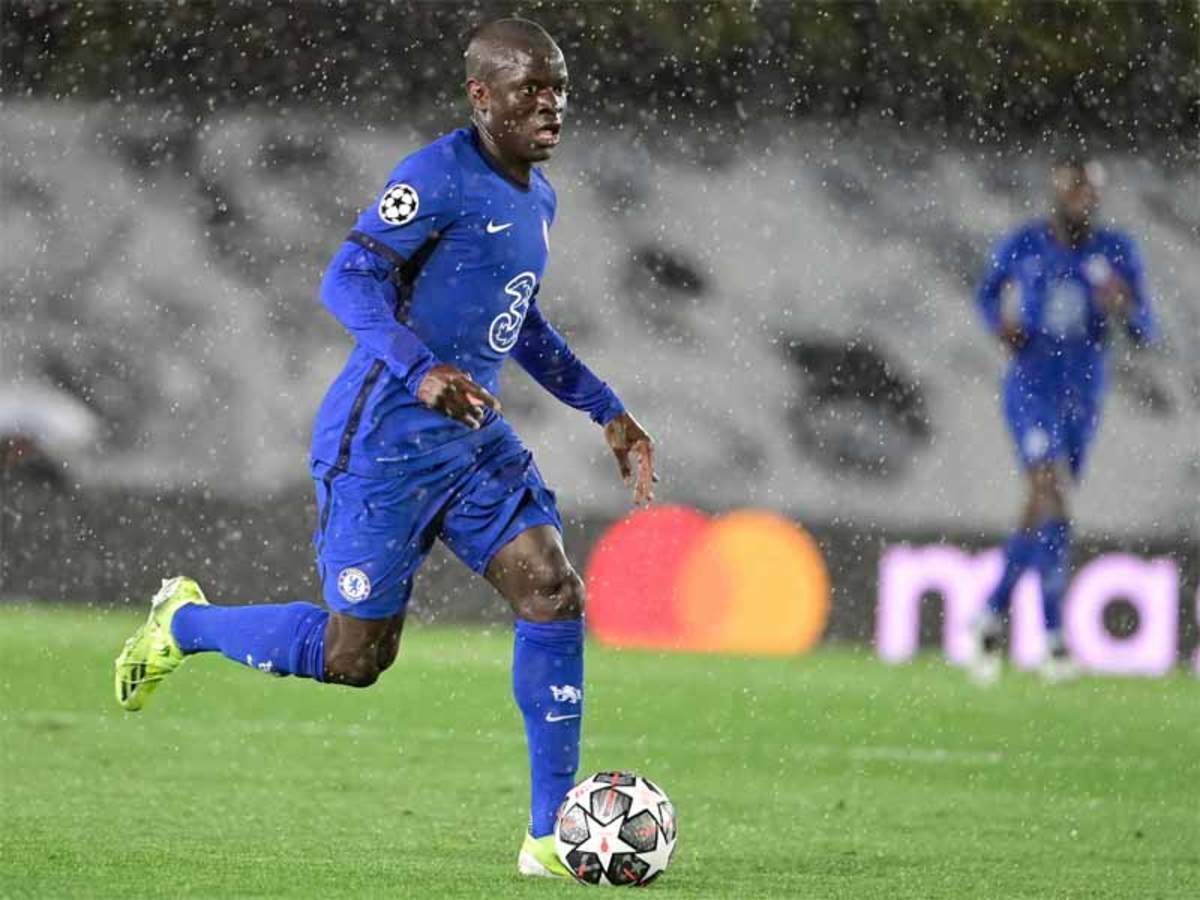 Kante's diminutive stature and speed make him a dynamic midfielder; his precise tackling and sometimes important interceptions have proved vital for his team.
In addition, he reads the game well, and his exceptional off-the-ball movements help him in the defensive aspect of his game. 
Although Kante's abilities are to tackle and regain possession, intercept passes, and block shots, he is also a playmaker who can help kick start attacking plays immediately after winning back the ball. 
He plays with aplomb and is often compared to Claude Makelele as both play in a similar role and with a similar style. In back-to-back seasons, Kante made most tackles in Europe's top leagues (14–15 and 15–16) and has never received a red card in his senior career.  
N'Golo Kante: Club Career Stats
| | |
| --- | --- |
| Stats  | N'Golo Kante |
| Appearances   | 382 |
| Goals  | 22 |
| Assists  | 23 |
| Trophies  | 7 |
| Tackle success % | 63% |
| Interceptions | 472 |
| Recoveries | 1,514 |
| Successful 50/50s | 216 |
N'Golo Kante: Major Awards     
- PFA players' player of the year: 2016-17
- Premier League player of the season: 2016
- Chelsea player of the year: 2016-17
- Champions League final MOTM: 2021
- Champions League Midfielder of the Season: 2020-21