Ballon d'Or 2021 - Top 5 Contenders for the Award!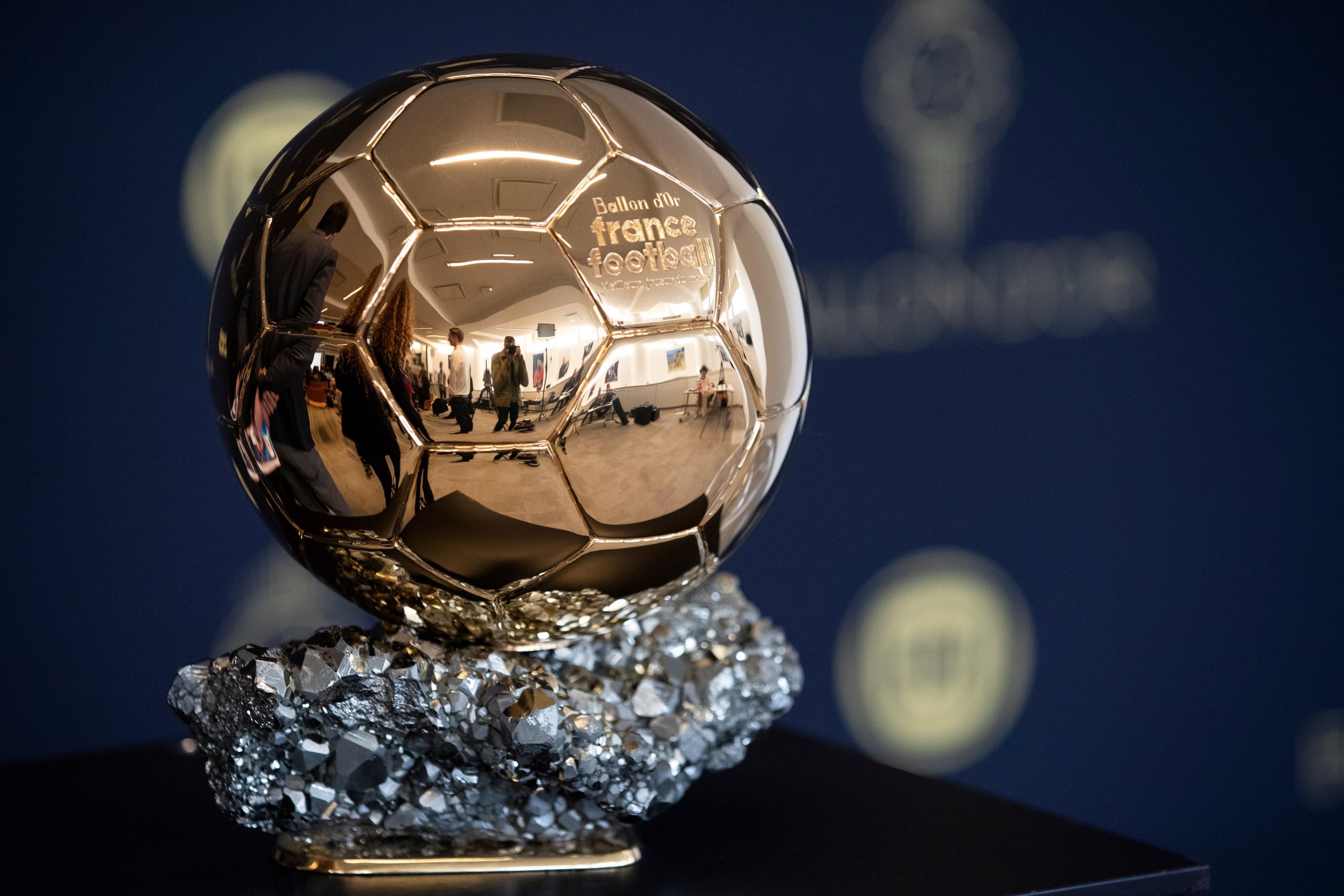 It's the season of awards, UEFA recently concluded their annual fest of UEFA Awards and we saw a lot of new faces winning it this season. It was a not typical yearly fanfare where we expect Lionel Messi and Cristiano Ronaldo to win the trophy.  
The Ballon d'Or 2020 was canceled due to the COVID-19 pandemic and the world is eyeing who would eventually take home the honors in 2021. Hence, Sportco analyzes some serious contenders to win the Ballon d'Or 2021 trophy. 
The yearly duo of Ronaldo and Messi are always in contention, but there are performances by some of the players who have made their mark not only in the domestic leagues but also in the recently concluded Euro 2020 and Copa America.
Here are the Top 5 Contenders for Ballon d'Or 2021:
5. Romelu Lukaku - Chelsea
Performance in the last season - Scored 30 goals in 44 appearances for the Serie A Side Inter Milan, Seria A Title, Seria A Most Valuable Player 2020-21, UEFA Euro Team of the Tournament 2020.
Romelu Lukaku was a beast in Serie A for Inter Milan. He outplayed everyone in the league. The Belgian International was instrumental in winning Serie A for Inter Milan after a decade. 
Before the big Belgian arrived at Inter Milan, he had a failed season with Manchester United and had a point to prove his worth on an international stage.
He also had a decent Euro campaign although Belgium crashed out in the quarter-finals by the eventual winners, Italy.
4. N'golo Kante - Chelsea
Performance Last Season - Champions League Winner, UEFA Super Cup Winner, UEFA Champions League Squad of Season, UEFA Champions League Midfielder of the Season.
They say, 72% of the earth is covered by water and the rest 28% is covered by N'golo Kante. One of the hardest-working players in modern football. 
Kante has been a game-changer for his country and club. He helped Leicester to win a career-defining Premier League and came to Chelsea and transformed their midfield. 
He was named as the man of the match for four consecutive occasions in the knockout stages of the Champions League which included the Semi-Finals and the Finals. 
However France's early elimination from the Euro's could cost Kante his first-ever Ballon d'Or, but he would still be in our top 3 list of contenders to lift the 2021 Ballon d'Or trophy. 
3. Robert Lewandowski - Bayern Munich
Performance Last Season - Scored 41 goals, 4 assists, Won Bundesliga, Club World Cup, DFL Supercup, UEFA Champions League Squad of the Season, European Sports Media - Team of the Year, Bundesliga Player of the Season, Bundesliga Team of the Season, Bundesliga Top Goalscorer.
Robert Lewandowski was destined to win the 2020 Ballon d'Or before it got canceled. Now, what more can Lewandowski do? Score goals? Win trophies? He has done it all. One of the most complete strikers to play the game and has been unstoppable in the past two seasons. 
Lewandowski is not about to give up on claiming the prize he should have won in 2020 without a fight after making a fast start to the new season at Bayern Munich.
2. Jorginho - Chelsea
Performance Last Season - Five Goals, Two Assists, Euro 2020 Winners, Champions League Winner, UEFA Super Cup, UEFA European Championship Team of the Tournament 2020, UEFA Men's Player of the Year - 2020-21, UEFA Champions League Squad of the Season 2020-21
Jorginhio had a season to remember. A type of year where every footballer dreams of having one. From winning UEFA Champions League to winning the UEFA Men's player of the year. 
The Italian international is definitely the frontrunner to win it all. The last player to win Ballon d'Or apart from Cristiano Ronaldo and Lionel Messi in the past 10 years was Luka Modric. 
Jorginho himself mentioned no one has won more than him this season, and it would definitely be amazing if the Italian manages to win it all.
According to us, Jorginho would be in the top 3 list of main contenders to lift the 2021 Ballon d'Or trophy alongside Lionel Messi and N'Golo Kante as the Italian has won the Champions League and the Euros in the same year. 
1. Lionel Messi - Paris Saint-Germain
Performance Last Season - 33 Goals and 14 Assists, Won Copa America, Won Copa Del Ray, La Liga Golden Boot Winner
6 time Ballon d'Or winner, Lionel Messi has been elite throughout his career. He won his first-ever international medal/trophy when Argentina defeated Brazil to lift the Copa America Trophy and almost completed his resume as clinching every possible trophy throughout his career. 
Will Messi win his 7th Ballon d'Or and cement himself as the ultimate G.O.A.T? Which of these contenders do you feel deserves to win the 2021 Ballon d'Or?