Hardik Pandya out of the India A tour to New Zealand
Indian all-rounder Hardik Pandya has been ruled out of the India A tour to New Zealand as a precautionary measure after Pandya recently underwent a back surgery. Earlier, Hardik was named in the India A squad for the two tour games followed buy the three one-day matches. 
However, upon the advice of his trainer S Rajnikanth, he has been suggested to continue training before making a comeback to cricket. 
Rajnikanth, who has closely monitored Hardik's progress during his rehabilitation after the surgery, feels that the all-rounder still needs to be train in order to attain full strength for him to bowl again in any match situation. Talking to TOI, the trainer mentioned about his concern regarding the cricketer's bowling fitness.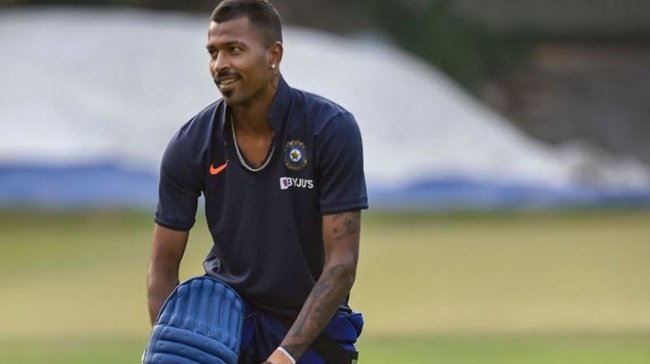 "He is 100% fit. There is no doubt about that. But I don't want him to take the workload of back-to-back international matches. No fitness test has been conducted for Pandya yet, so there's no question of him failing any test," Rajnikanth told TOI.
The 26-year old, who has been out of contention in India's entire home season, was expected to make a certain comeback in India's tour to New Zealand later this month. However, with reservations regarding his bowling fitness, it seems unlikely that Hardik will want to risk his body for the bilateral given hos crucial he is to India's chances at the T20 World Cup in October this year.
"But that's not because he's not fit or has failed any test. He's fit, he can score a 20 in yoyo right now. He's doing his 20 meters too, effortlessly. Why I pulled him out is because of his bowling. That is still work in progress - the bowling workload at the international level," Rajnikanth added.
In place of Pandya, Vijay Shankar, the 28-year all-rounder was added to the India A squad for the limited-overs leg of the India A tour. The all-rounder along with the rest of the squad flew to New Zealand in the early hours of Saturday morning.