"It should have been a Tottenham throw-in", Jamie Carragher gives his verdict on Firmino's goal
The former Liverpool defender, Jamie Carragher feels that Tottenham Hotspur were hard done by the referee's decision of awarding the throw-in to Liverpool when the ball was actually kicked out of the playing area by Sadio Mane.
According to Carragher, it was clearly a decision, which should have gone Tottenham's way, but to be fair to referee, he was not in a great position to see that as he was behind Mane and the Spurs defender Serge Aurier when the two players got into a tangle close to the touchline.
"No it should have been a Tottenham throw-in, but the linesman is on other side of the pitch, referee is behind, they're always difficult ones to give." Carragher said in the Sky Sports studio.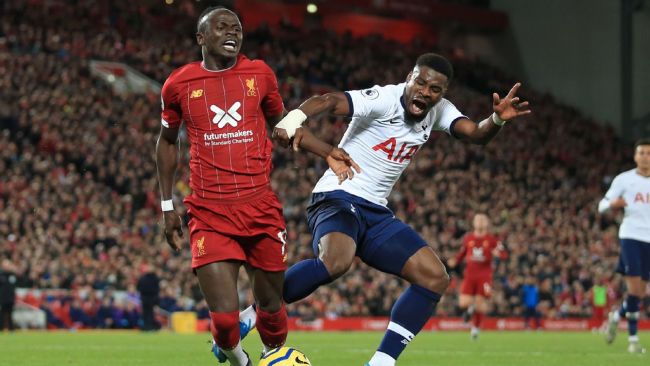 Aurier put his hand up straightaway asking the referee for a throw-in as the ball went over the touchline. When the Ivorian saw it was awarded to Liverpool instead, he was furious.
It was not something that could have been checked by VAR because the protocol says that VAR can be used only in case of an attacking play, which results in a goal or in case of a foul to check how dangerous it was.
Since throw-in was not something of that sort, it wasn't checked and they could not have gone back to it after the goal either, as the referee's decision of awarding the throw-in to Liverpool was implemented.
The referee's decision can be overturned only as long as it has not been implemented. Once it is implemented, it stays. The Spurs manager Jose Mourinho was, however, confused by the whole process and he made it clear after the game.
"What I watched and this was 200 per cent was that the throw-in that starts the goal was ours to win because Mane touched the ball. So, I'm a bit confused with VAR." Mourinho said while talking to the press.
Featured Image Credits: RT.com