Pep Guardiola talks about City's CL ambitions as PL hopes fade away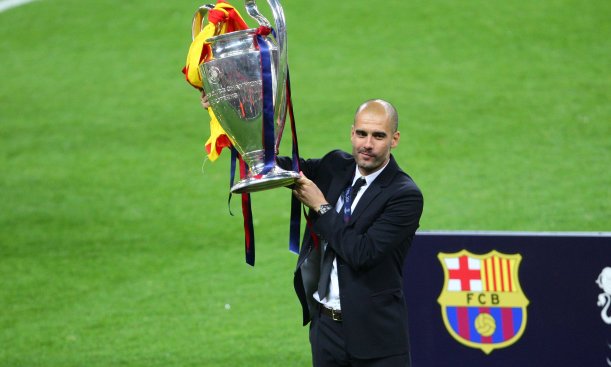 Pep Guardiola has hinted that he would like to win a Champions League title with Manchester City during his time at the club.
City has directly qualified for the Champions League for the past nine years in a row, but they haven't managed to go all the way to lift the title.
Guardiola reckons City would be able to get global recognition only when they clinch the Champions League title.
According to Guardiola, Champions League is different from the Premiership in so many senses. Premiership is more about consistency and playing well right through the season, while Champions League is about rising to the occasion on that particular night.
Also, the knock-out Champions League matches take place in the latter half of the season, when some of the teams might have big lists of injured players, while some other teams might have completely fit squads. That makes a big difference.
The farthest that the Citizens have gone in the Champions League is the semifinals. They had done it three years back in 2016 when Manuel Pellegrini was in charge of the team. They bumped into Real Madrid in the semis, who beat them 1-0 on aggregate.
However, Guardiola might target the Champions League title this season as Premiership doesn't seem a realistic possibility for him anymore. Liverpool are miles ahead and the City boss himself has admitted quite a few times that the points' gap between the two teams in the Premiership is just too big to think about catching up.
 "If we win the Champions League, we will have arrived, but it is so complicated and so difficult. The Champions League is about arriving in the right moment – and you also need some luck." Guardiola told the reporters.
"A goal that is four inches offside, refereeing decisions, arriving (in the later stages) without a lot of injuries – or the other team may be better than you on the night." Guardiola added.
Cover image credits: Daily Mail