Teemu Pukki's offside call causes another VAR controversy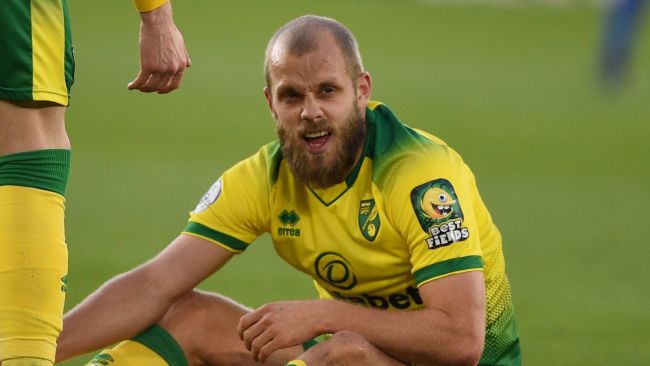 As the Premier League is progressing this season, people are getting more and more agitated by the calls made by the Video Assistant Referee (VAR).
The game where Norwich City hosted Tottenham Hotspur was no exception as VAR ruled out a goal scored by the Norwich forward Teemu Pukki, which could have taken the hosts 2-0 ahead in the game.
The goal looked legal on naked eye, but it was still sent to the VAR just to confirm if it was legal. The footage showed that Pukki was not ahead of Toby Alderweireld, who was the second last opposition player on the pitch.
However, when the lines were drawn as they do to make the off-side decisions in tight situations, it was found that a negligible portion of Pukki's arm was ahead of the virtual off-side line and it was enough for VAR to deny the goal.
While, the Spurs fans were not complaining about it, the Norwich fans were not pleased one bit and the Canaries boss Daniel Farke was in conversation with the fourth official for a long time to find out exactly how it was off side.
The Premier League released a clarification later saying that the VAR took into account the fact that Pukki came from the off-side to the on-side position when the play was being set-up before moving further with the ball.
However, at the time the pass was delivered, Pukki seemed to be in line with Alderweireld and that's what left everybody surprised when it was declared off side. Not just the Carrow Road faithful, some of the football pundits were upset about the decision as well.
The former England player Garry Linekar tweeted when it's "not clear" whether the player is offside or not, there is no point overruling the on-field call.
Cover image credits:Daily Mail