Pep Guardiola vs Ole Gunnar Solskjaer Head-to-Head Record | Results | Stats
On Saturday, we will witness one of the famous derbies in the Premier League, the Manchester Derby, as Manchester United and Manchester City will go head-to-head at Old Trafford. 
Hence, Sportco analyzes the two managers, Ole Gunnar Solskjaer and Pep Guardiola, who will be leading their teams on Saturday in the early lunch-time kick-off.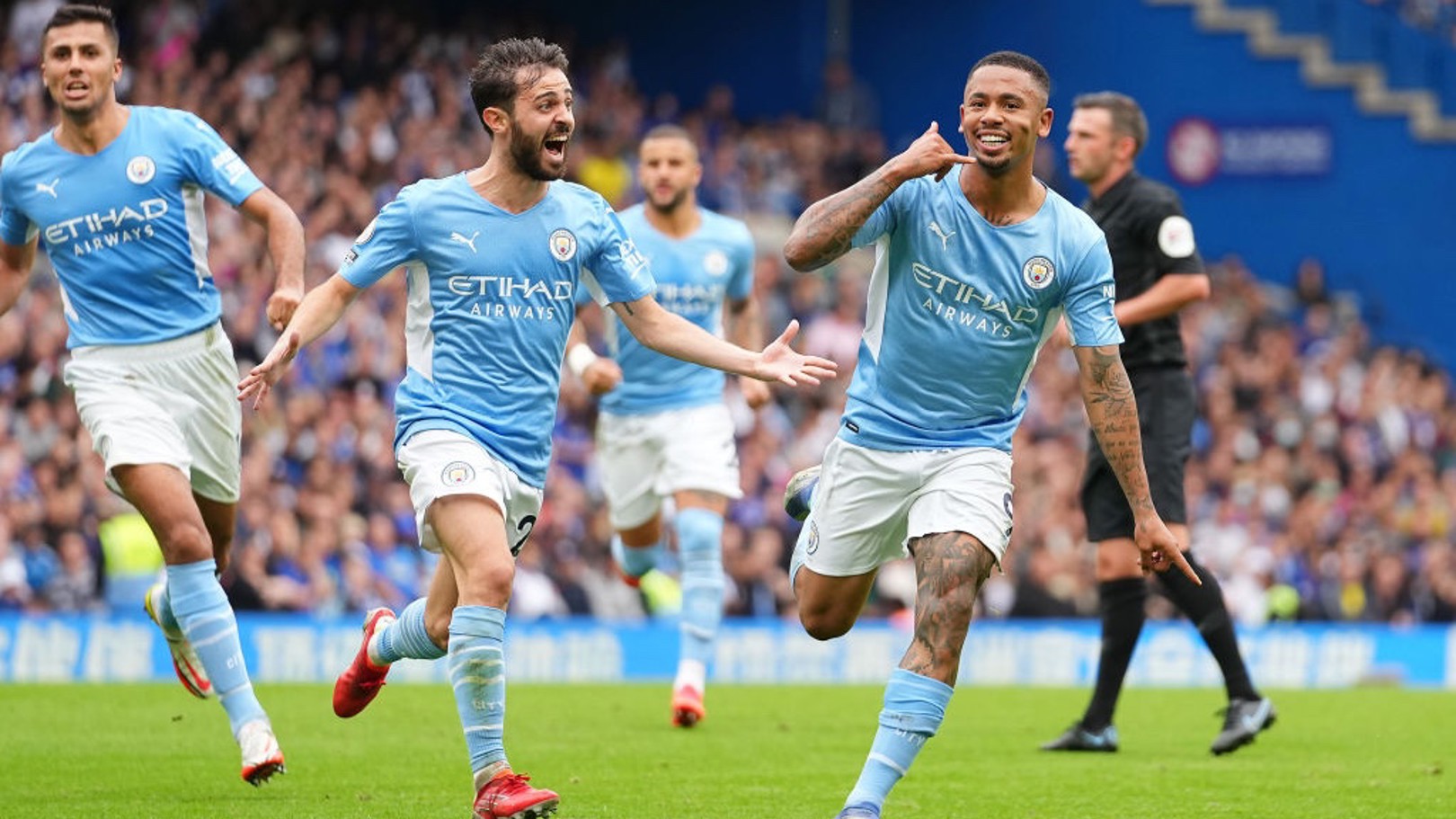 Manchester derby is one of the oldest rivalries in football and England; over the years, we have seen many legendary managers and players have been part of both teams. 
However, in terms of trophies, Manchester United is undoubtedly one of the most successful clubs in England. 
The two sides have faced each other 152 times, with Man Utd winning 59 times and Man City 45 times, while 48 matches ended in a stalemate. Both teams will play the first derby match of the 2021/22 campaign on Saturday evening at Old Trafford. 
Manchester United currently sits in fifth place while City is in third place, United is just three points behind rivals City.
Pep Guardiola and Ole Gunnar Solskjaer will encounter each other again on Saturday, and both the managers will come into this match with one mission: to win this clash and go top of the table. 
With this, we look at their previous head-to-head matches and who holds the upper hand in this rivalry. 
Ole Solskjaer vs Pep Guardiola: Head-to-Head Record
Ole Solskjaer vs Pep Guardiola H2H Results
Man City 0-2 Man United
(7th Mar, 2021) Premier League
Man United 0-2 Man City
(7th Jan, 2021) EFL Cup
Man United 0-0 Man City
(12th Dec, 2020) Premier League
Man United 2-0 Man City
(8th Mar, 2020) Premier League
Man City 0-1 Man United
(30th Jan, 2020) EFL Cup 2nd Leg
Man United 1-3 Man City
(8th Jan, 2020) EFL Cup 1st Leg
Man City 1-2 Man United
(7th Dec, 2019) Premier League
Man United 0-2 Man City
(25th Apr, 2019) Premier League
Ole vs Pep Head to Head Record
Manchester United 
4
Draws 
1
Manchester City 
3
The stats sump it all for the United boss who has a better record against the Spanish man. He has tactically outwitted the City's gaffer four times in the Manchester derby contest.
Both the managers have faced each other 8 times so far, and Manchester United has secured the most wins (4) while Manchester City has won only three matches against Ole Solskjaer' Man Utd. 
Under Solskjaer, Man United has been the ascendant one when they have faced their arch-rivals, Man City, and Ole has an incredible record against Pep.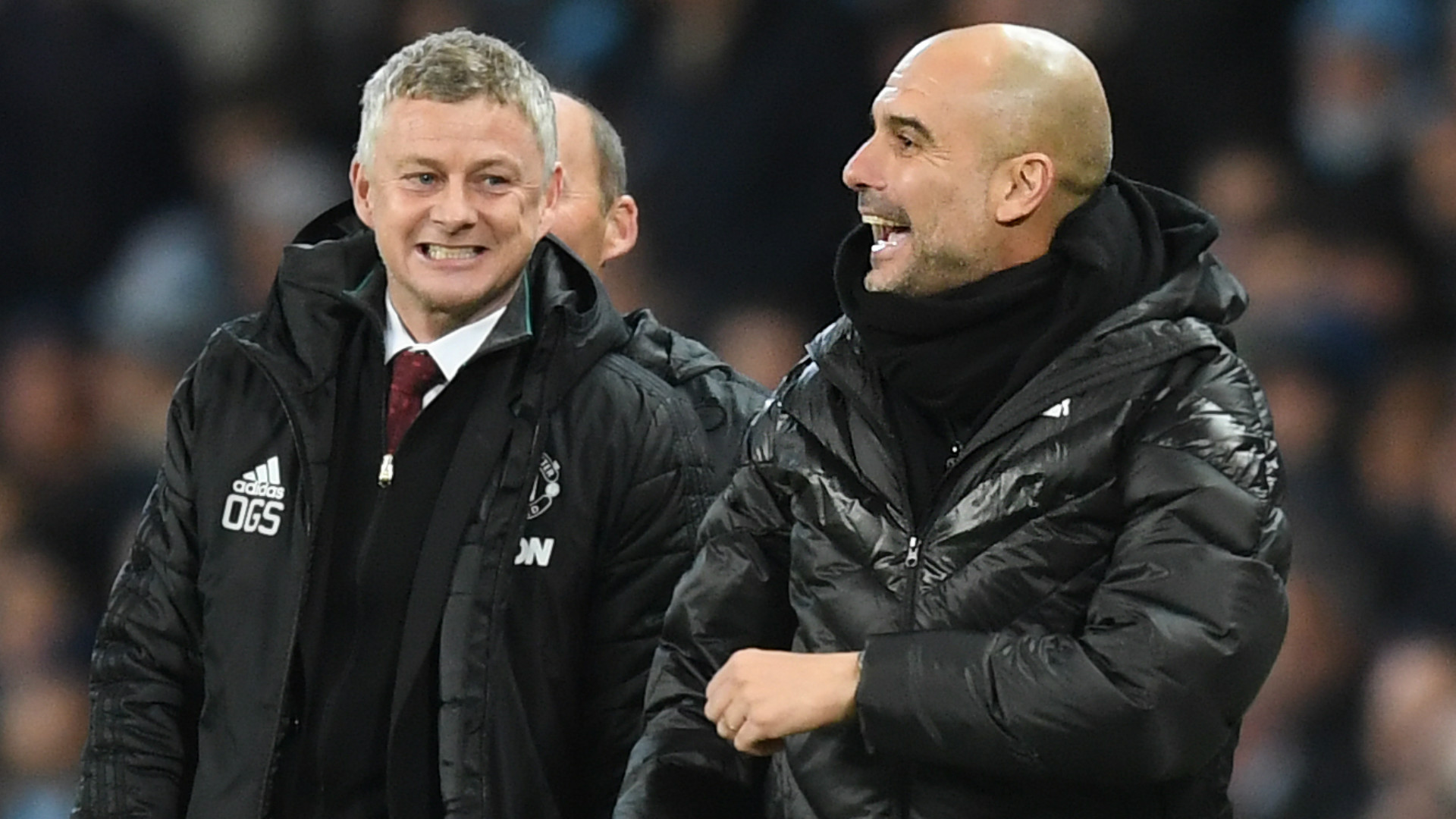 Ole Gunnar Solskjaer is the first-ever Man United manager to win three consecutive fixtures at Etihad Stadium.  Since his arrival, the Norwegian has guided Man United to win all three visits to the Etihad Stadium in his reign.
Pep Guardiola has an underwhelming record against Ole Gunnar Solskjaer so far; as the Spaniard has lost four times against the United boss, more than any other manager in Premier League. 
Guardiola has faced 66 managers in his managerial career and hasn't lost as many matches as he lost to Solskjaer.
Both the gaffers will contest again on Saturday. Guardiola will be looking to equal his wins against the Norwegian, while Ole's job is on the line, this will be another crucial fixture for him. 
He intends to win this fixture to send a message to United's board that he is the one to lead United to glory.