The Premier League is back and fans are NOT excited
The Premier League returns to TV screens on Wednesday and although the return of arguably the biggest football league in the world always has fans on the edge of their seats. This time it's different.
The most obvious reason being a novel coronavirus covering the face of the planet. However, there are a number of other reasons that are often overlooked. Here is a list of reasons why fans are not excited for the return of the Premier League:
It's not the same
As #ProjectRestart suggests, the season is "restarting" as opposed to "returning". The Premier League conducted a total of 6,274 tests on players and staff which returned 13 positive cases of the coronavirus.
Naturally, a lot of players have expressed their concerns over returning amid the pandemic. Most notably was Watford's captain Troy Deeney who straight-up refused to return to training, expressing his desire to keep his family safe. 
"We're due back in this week; I've said I'm not going" said Deeney on the Talk the Talk YouTube show. 
"I can't get a haircut until mid-July but I can go and get in a box with 19 people and jump for a header? I don't know how that works. No one could answer the questions – not because they didn't want to, because they didn't have the information. I just said: 'If you don't know the information, why would I put myself at risk?'" The striker said he has major concerns for his five-month-old son who has breathing difficulties. "I don't want to come home and put him in more danger" he argued. 
While Watford manager Nigel Pearson embraced Deeney's bold statements, it wasn't received with the same level of empathy by internet trolls.  
"I saw some comments in regards to my son, people saying: 'I hope your son gets corona'," Deeney told CNN Sport. 
"If you respond to that, people then go: 'Ah, we've got him' and they keep doing it." He added: 
"In a time where it's all about mental health and everyone says 'speak up, speak out, please speak', (Newcastle's) Danny Rose spoke out... and I spoke out and we just get absolutely hammered and battered for it.And it's not just us that gets it, the missus gets direct messages. You'll be walking down the street and people will be like: 'Oh, I'm at work, you go back to work'."
Putting the well-being of yourself and your family over football should barely be up for debate and although the administration seems to recognize that, a lot of fans clearly don't share the same sentiment.
Ligue 1, France's top division, has been cancelled along with the Eredivisie in the Netherlands and Belgium's top league, but fans don't seem to mind starting over with a new season come mid-August. So it begs the question for the likes of the Premier League, La Liga and Serie A: 
Is it really necessary to restart a contact sport in the middle of a global pandemic? 
Whenever there's an international break or mid-week friendlies, which are the usual suspects for the delay of a regular league season, fans are always up and excited for the return of normal play. However, in this exceptional case, it literally puts the lives of their favourite players and clubs at risk. 
Nathan Gallo, a French journalist and passionate SM Caen supporter, believes it has more to do with the players and their safety than anything else. 
"I think it's not only about the stadium atmosphere, but also about the players.'' he said, 
"I know there were many players who were not that keen on getting back to the pitch while there was a pandemic outside". 
He explained: "There was the French union for players that released a statement about that, explaining that finishing the season like that, at a very quick pace, was about to injure way more players than usual".
No fans in the stadiums
The Bundesliga restarted almost a month before the rest of the world stating "economic reasons" and "national unity" as their main reasons. Also, compared to the rest of Europe, Germany's coronavirus curve flattened quicker, even though cases started rising since (surprise surprise) the Bundesliga restarted. 
A major difference in the Bundesliga that fans all over the world experienced is- the empty stadiums. They "made up" for the lack of supporters in the stadium by using digital screens and technology that replicates the sound of fans in a stadium to stay consistent with the times.
One of the biggest advantages of a home-ground is its home support, and even if it's an away match, travelling fans make sure their team gets the support and boost in morale that they deserve.
Now, because of the WHO recommended social distancing norms, it isn't possible to fill out stadiums without the risk of community spreading. And although, practically it makes sense, as Celtic legend Jock Stein put it: 
"Football without fans is nothing". 
Lars Svensmark, a Communications Professional based in Amsterdam said, "I feel like opening up professional football without having physical spectators is the ultimate manifestation of the commercialization of the sport." 
Lars, who is also a Tottenham supporter, added, "For me, football has always been about feelings you share with others when you go to the stadium, or by proxy share with the people who do go, when you can't. So when you play the games regardless of missing spectators which by the way I consider the cornerstone of the sport, it must be because the money talks."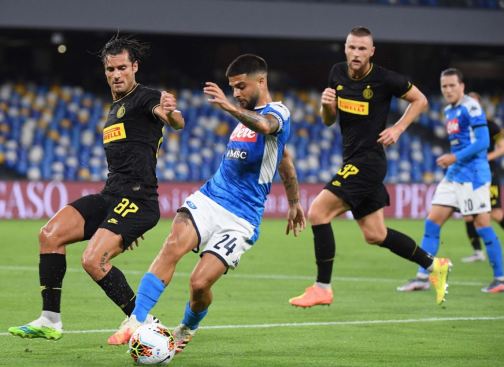 On a different note, Emil Staulund Larsen, Danish Journalist and Internazionale fan, presented a more hopeful view. 
"Well, hopefully some clubs will acknowledge how important the fans are to the 'commercial' product that is being broadcasted," he said. "So creating better circumstances for the fans, lower prices, etc. are the need of the hour and not that they'll just opt with an artificial atmosphere instead," he added. 
While contrasting views persist among fans all over the world, it's worth noting that ultimately, it's not the same enthusiasm as it usually is when fans get ready for the return of professional football. 
George Ingles, Information Analyst and long-time Chelsea fan feels #ProjectRestart is nothing but a desire to put a full stop at the end of an unfinished sentence. 
When asked about whether he was excited to see the end of the season his response was: 
"No, not at all. I feel like it's being done to just finish the league and not have an 'unfair' finish. I also think it's partly political and a way for countries to go back to 'normal' and lift spirits. But frankly, there are more important things to focus your attention on. Don't get me wrong, I'll still watch, just won't be the same." 
A lot of fans share the same sentiment as Ingles. Fans of the Premier League who have never watched a Bundesliga game, started watching them to get a taste of what awaits them when their league returns.
Projections on screens and artificial noise is hardly something any football fan will look forward to and fans are quick to blame the league. 
Clearing this misconception, Gallo said: "The Bundesliga was not OK with this because they were saying they wanted to be respectful to the fans. However, they couldn't enforce the decision to the broadcasters and the clubs". 
Bizarre rules
When Premier League players returned to training around two weeks ago, The FA presented a new set of strict rules that all players and staff have to abide by if they wish to finish the season. 
Sources suggest that all 20 Premier League clubs have been sent a 40-page document outlining protocols for the resumption of group training. It's also understood players have received a condensed eight-page document from their union, the Professional Footballers' Association.
(Click here to see a report on some of the rules that the clubs have to follow)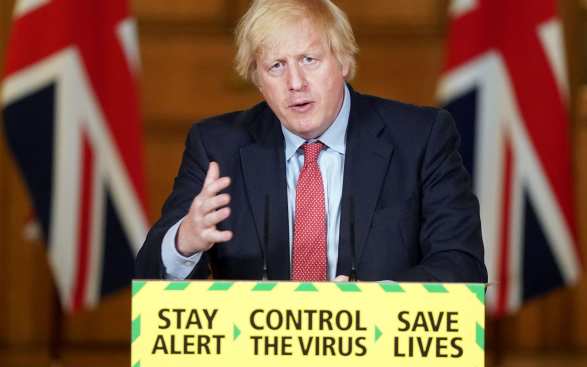 The UK has been one of the worst hit by the global pandemic, with the government officially recording more than 32,000 deaths from COVID-19. Given the numbers, it's only natural that not everyone is on-board with the restart even with the new "safety measures" at place.
Danny Rose who is on loan at Newcastle United from Spurs had this to say about the issue: 
"It's a f***ing joke. I'm not even going to lie. The government is saying 'bring football back' because it is going to boost the nation's morale. I don't give a f*** about the nation's morale, bro, people's lives are at risk."
"Football shouldn't even be spoken about coming back until the numbers have dropped massively," he said. It's bollocks." he added.
The safety of players and the staff is arguably the biggest hurdle to overcome and these new rules don't make it any more exciting for the fans either. 
Liverpool will win the league
It's no secret that apart from Liverpool fans themselves, there aren't a lot of people out there who would enjoy seeing Liverpool lift the trophy at the end of the season. 
Though that result is seemingly inevitable, it begs the question if some fans don't want the league to restart simply because they would rather see Liverpool wait another year(or a couple more) to win their first ever Premier League campaign.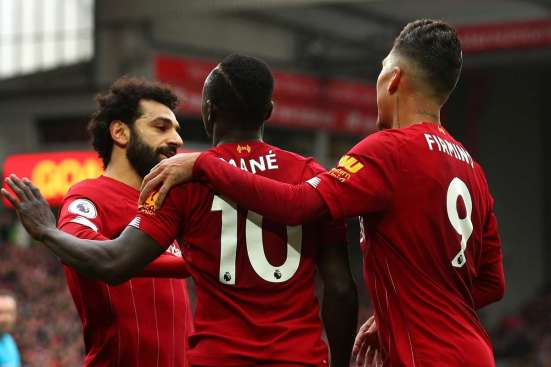 The defending champions of Europe have waited decades for a taste of domestic glory, and for the first time when they looked unstoppable at arguably their best ever season, a global pandemic presented itself in the most sinister fashion. 
Having said that, even if they hadn't decided to resume the league, it is no argument that the Liverpool team were miles ahead of their counterparts and would've secured first place months before the actual end of the season. In terms of points, Liverpool sits comfortably on the top spot, 25 points clear of second placed Manchester City. 
In an interview with Goal.com, Liverpool manager Jurgen Klopp said it would be "unfair" to deny his side the Premier League title should the rest of the season be cancelled.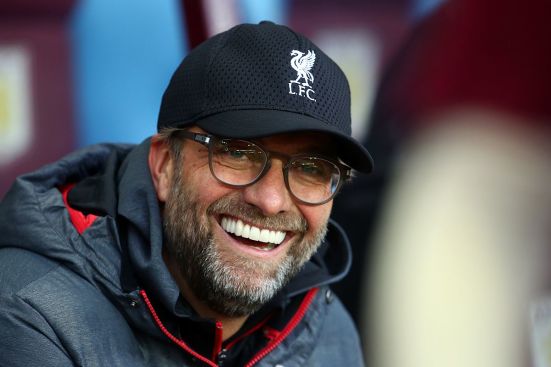 "There was talk that people wanted to declare the season null and void. So you thought: 'Huh? We have played 76 percent of the season and you just want to delete the thing?" he said. 
"That would have been something that I personally would find unfair, to just say that it didn't happen."
"We are first in the home table, we are first in the away table. It is a season in which we should become champions. "Dealing with the crisis is the most important thing. But that doesn't mean that certain things are of no importance at all just because they are less important." 
Given the amazing season they have had, it's only fair to demand the reward which they worked so hard for.
Back in December 2019 when they were increasing the point gap between them and then second-place Leicester City, a trending topic on Twitter, "#AnyoneButLiverpool", emerged as a result of outraged fans from all the other clubs who would've preferred any other club but Liverpool to win the league.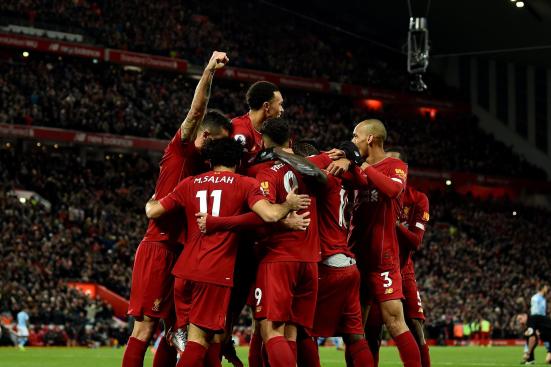 In a rare circumstance of unity, even rival clubs like Tottenham-Arsenal and Manchester United-Manchester City fans started tweeting with the hashtag together to express their disappointment.
Unfortunately, in the end, that is exactly what they'll get though…disappointment. 
Amidst all the controversy and backlash, the Premier League is now 100% set to return on the 17th of June and the only consolation rival clubs will get is the satisfaction of Liverpool not having a celebratory event and a trophy parade with thousands of people across the city. Small price to pay for three decades of patience.
Cover Image credits: Skysports.com