Removing racism from its roots, Champions League witnesses another shameful incident
Several incidents took place on a Tuesday night as Istanbul Basaksehir hosted Thomas Tuchel's Paris Saint-Germain in the Champions League Group H clash. 
The game was called off just after 13 minutes as Basaksehir substitute and ex-Chelsea forward Demba Ba was found screaming at the fourth official Sebastian Coltescu saying, "You never said 'this white guy'. Why, when you mention a black guy, do you have to say 'this black guy'?"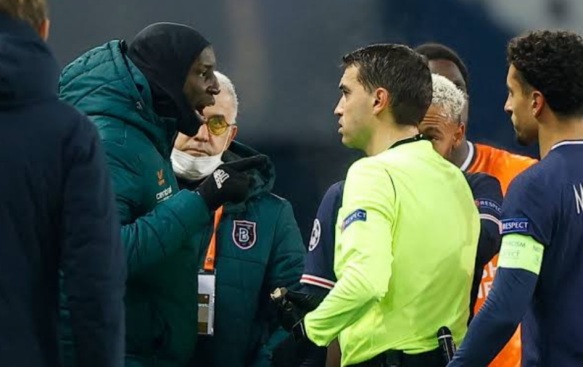 The incident led to players from the sides gathering on the sidelined mutually deciding to walk off the pitch. The match was then supposed to recommence at 18:55 CET (02:30 IST) but it was later postponed and pushed to Wednesday, with a completely different refereeing team.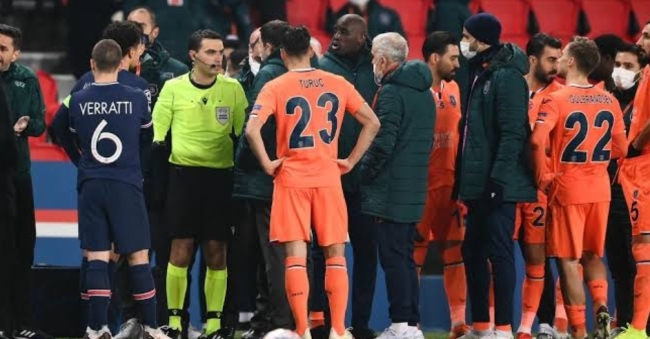 UEFA is expected to take rigorous action against the guilty as the competitions or UEFA as a whole believe in "no racism".
This also led to the Turkish president taking social media to condemn the incident and the ones responsible. President Recep Tayyip Erdogan said, "I strongly condemn the racist remarks made against Pierre Webo, member of the technical staff of Basaksehir, and I am convinced that UEFA will take the necessary measures," Erdogan wrote on Twitter.
"We are unconditionally against racism and discrimination in sport and in all areas of life."
Erdogan's minister for sport Mehmet Muharrem Kasapoglu also tweeted: "Racism is a crime against humanity! We are alongside our representative Basaksehir."
PSG star Kylian Mbappe also took to Twitter to condemn such behavior. Racism has been existing in the world for a long time now and football itself has witnessed several disgraceful incidents.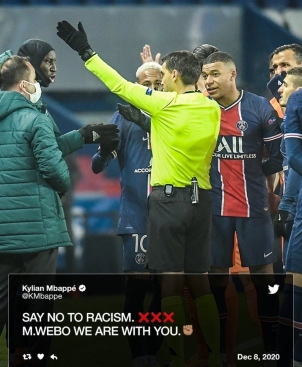 Be it Luis Suarez's racist act with Patrick Evans or the recent Black Lives Matter movement that started after a racist treatment with late George Floyd.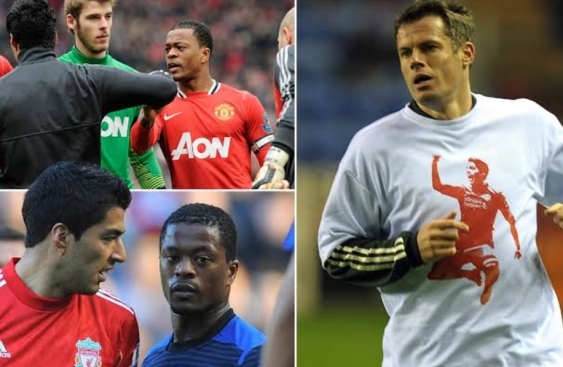 Almost everyone from every sport has taken a stand against such a heinous way of treating humans and punishment of severe consequences should be announced for the officials involved. 
Things like this are not expected when the entire world has taken a stand against it and they have seen every game starting with players bending the knee to ensure that they don't indulge in anything like this, take a ferocious stand against the ones who do it,  and most probably to maintain the spirit of the game.
It is very shameful to discriminate between people based on color, creed, caste, gender or religion and one positive part of the incident was the players from both teams forgetting the competition and standing side by side one another in solidarity. 
The match is rescheduled to be played tonight.
Featured Image Credits - Youtube.com