PSG crowned champions, Nasser Al-Khelaifi pays tribute
Following a meeting recently PSG were announced winners of Ligue 1 as points-per-game was used to determine the final standings. Paris Saint-Germain were one of the most disappointed teams when French Prime Minister Edouard Philippe said the  2019-20 football season could not restart as he banned any sporting events taking place before September, leaving the LFP to decide the "sporting and economic consequences" for the top two tiers.
PSG were 12 clear at the top before the campaign was halted and were 95% winners if the season had continued.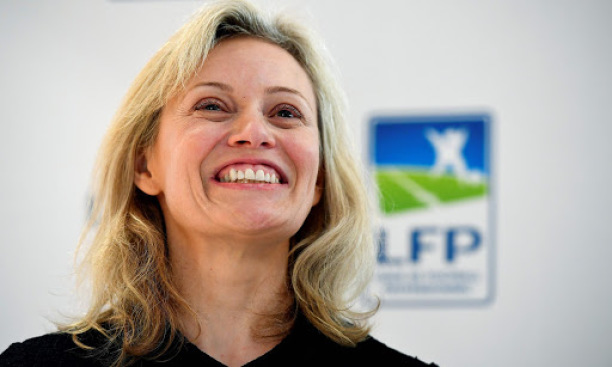 LFP president, Nathalie Boy de la Tour in a news conference said, "We have decided to work hard to find solutions. We still have difficulties ahead of us. We are in an environment where there is a lot of sporting tension. We had worked on recovery scenarios for mid-June. We worked on the economy and treasury for the clubs, sponsorships and ticketing. We had worked behind the scenes. I don't like to talk to say nothing, I'm coming to you with concrete things."
The coronavirus pandemic has stopped football in all the corners of the world and it seems things are getting better but for football fans it is only the Premier League, La Liga, Bundesliga and Serie A they can root for as Ligue 1 and Eredivisie, both are abandoned.
Over 24,000 people have lost their lives in France after contracting the virus and PSG chairman Nasser Al-Khelaifi paid tribute to the 'everyday heroes' and dedicated the Ligue 1 title to them.
He said, "We would like to dedicate this 2019-20 Ligue 1 title to health care staff and to all the everyday heroes on the frontline whose commitment and self-sacrifice over many weeks have earned our deepest admiration. We understand, respect and support the decisions taken by the French government to end the championship. Health, as the government has always said, must be everyone's priority."
"I would like to thank the players, the coach, the technical and medical staff as well as the club's employees for their tremendous work. This trophy is a reward for their hard work every day."
featured image credits- dailyrecord.co.uk