Raheem Sterling Player Profile: Stats | Playing Style | Major Honors
In this article, we analyze the journey of Manchester City's Raheem Sterling, his stats, early development at Liverpool, playing style and major honors won.
Raheem Sterling is one of England's most renowned player in recent times. Having represented Liverpool before, when the England international moved to Manchester City, people thought the youngster's career was on its way down. 
However, in his most recent appearance for the Cityzens, Sterling scored his 100th goal for Manchester City.
How it Began for Sterling
Jamaican-born Sterling moved to London when he was only five years old. As far as football is concerned, Sterling kicked off his career with Queens Park Rangers as a winger.
He was scouted by several Premier League giants but his family, especially his mother avoided any big moves that early in his career as she was concerned about the hardships London culture could bring.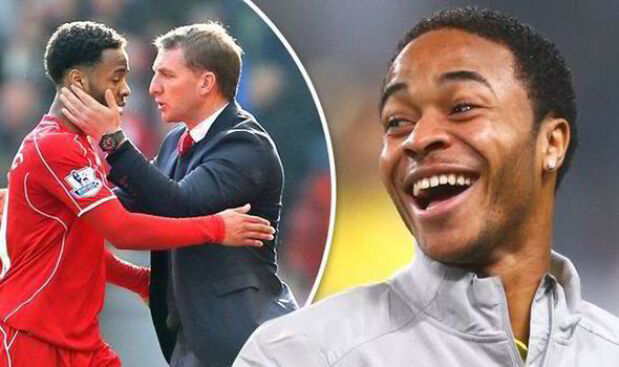 However, in 2010, Sterling joined the Reds, Liverpool when Rafael Benitez was in charge. Wasting no time, Raheem Sterling became a huge prospect for the Reds and his agilities and potential was not a secret anymore.
Five years later in 2015, discussions stalled between Liverpool and Sterling over a new contract and the winger joined Manchester City for a record fee paid for an English player then (£49m).
What he's achieved with Manchester City is not hidden and looking back now, Sterling would feel that his decision to join the Cityzens was the best career decision of his life.
Raheem Sterling Stats
At Anfield, Sterling was not involved in the numbers very often and his goal-scoring stats were not of the level that they are today, but it was his dribbling and skills that often grabbed attention and caused problems to other teams.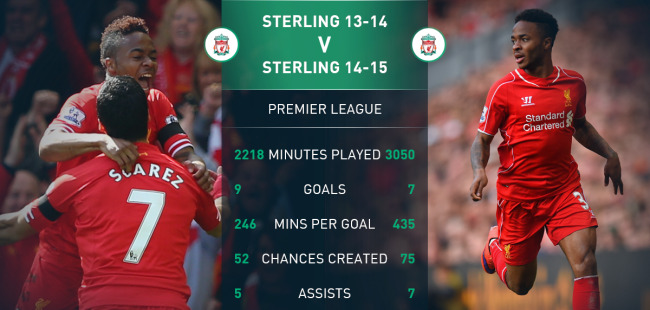 If we look at Raheem Sterling and his stats for Liverpool, he made 129 appearances in which Sterling managed to score just 29 goals but he got the experience he needed to make it big in the future.
At Manchester City and under one of the best managers and tacticians in the world, Pep Guardiola, Sterling has now become a prolific goalscorer. 
He still has a lot to improve on some aspects of his game but the overall improvement and growth showed by England forward, both physically and mentally are commendable.
For Manchester City, the stats of Raheem Sterling are way better than at Liverpool. Sterling has 111 goals in 272 appearances. Sterling is only 26 years of age and that means his best years are yet to come, hopefully!
Raheem Sterling: Playing Style
Raheem Sterling, from a very young age, was an intelligent player but at Manchester City under Pep Guardiola, the world saw a different side of the winger. Sterling was known as more of a creator than a scorer but under the Spaniard, Sterling showed that he can find the back of the net consistently.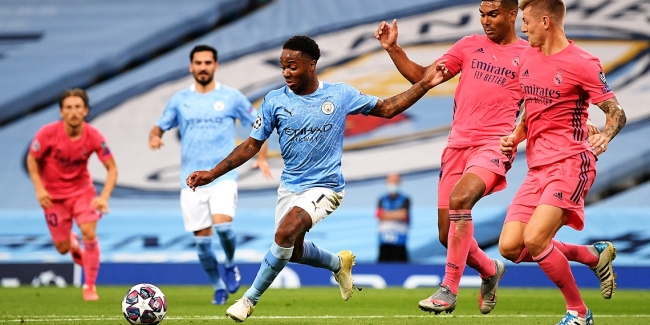 He can play from the left, from the right, and even from the middle as we see him sometimes in absence of Manchester City's record goalscorer Sergio Aguero. Sterling is not known to use both his feet but his right foot is enough to destroy most of the defenders.
Raheem Sterling Major Honors
⭐ Liverpool Young Player of the Year (2013-14, 2014-15)
⭐ Golden Boy (2014)
⭐ EFL / Carabao Cup (2015-16, 2018-19, 2019-20)
⭐ FA Cup (2018-19)
⭐ Community Shield (2019)
⭐ Premier League (2017-18, 2018-19)
⭐ UEFA Nations League (2018-19)
⭐ UEFA Champions League Squad of the Season (2018-19, 2019-20)
⭐ PFA Team of the Year (2018-19)
⭐ PFA Young Player of the Year (2018-19)
⭐Football Writers' Association Footballer of the Year (2018-19)
Despite many incidences of racial abuse in his personal and professional life, Sterling never backed down and replied to his haters on the pitch with some promising performances. It would be interesting to see how his career turns out to be towards its horizon.