Robin Gosens: Has Germany found an answer to the left back problem?
Since becoming world champions in 2014, Germany have lacked depth in the left wing-back position. Even in the 2014 world cup final against Argentina, Benedikt Howedes was used as a makeshift left-back as Die Mannschaft lacked a definitive left wing-back in their ranks.
Very rarely do we see well-drilled German national football sides having positional weak spots over the years gone by, but for the long-serving national team boss Joachim Low, the left-hand side of his defense has been acting as an Achilles' heel for quite some time now. 
With the outbreak of the Covid-19 pandemic, Germany, like all the other national sides, will be embarking on a new journey come September as international football returns for the first time since November last year.
The UEFA Nations League will be in its second edition after a very successful first one as a new look Germany side opens its campaign with a mouth-watering clash against Spain in Stuttgart on September 3 before travelling to Basel to face neighbors Switzerland three days later.
Die Mannschaft head coach Joachim Low announced a 22-man strong team on Tuesday for the upcoming Nations League doubleheaders. With the Bayern Munich and RB Leipzig contingent of German players rested due to Champions League exertions, the door has been opened for a few newcomers to grab their opportunities.
One name that stands out from the rest of the selections is Robin Gosens of Atalanta. The 26-year-old has been on Low's radar for some time now and would have been called up to the national team fold in March if the coronavirus pandemic did not stall all the footballing action.
Since joining the Italian side Atalanta In 2017, Gosens has improved by leaps and bounds. His consistent performances have attracted the attention of both Joachim Low and Holland given the player's eligibility to represent both the German and the Dutch national sides.
The former Vitesse Arnhem youth system product has shown immense potential to be a new star in the German national side. Such is Gosens' talent and level of performance over the past two years, the 60-year-old German head coach used to travel to Bergamo in Northern Italy regularly to watch the player shine for Atalanta.
With a sharp eye for goals, Gosens has turned himself into an integral part of the Atalanta defensive set up that allows its full-backs to move up and link up with attacking play. The Italian side's free-flowing football has allowed the full-back to showcase his attacking instincts as well as defensive agility throughout last season.
Born to a German mother and a Dutch father, the 6' tall wing back has contributed his fair share in the club's offensive nature of football. Atalanta were the highest scorers in Serie A last season and Gosens had notched up nine goals and eight assists in an impressive season. 
The player's marauding runs down the left-hand side have thrilled the football fraternity of both Italy and the rest of Europe.
The running, shooting, and dribbling attributes of the talented left-footed defender will stand out in a German team that needs a little bit more creativity and hard pressing. Lack of speed undid the then defending champions in Russia 2018 but with the likes of Robin Gosens, that very factor won't be at a premium.
With plenty of new faces being given the opportunity to perform at the highest level, Low is banking on Gosens to instill stealth and speed in the side. It would be of no surprise if the former Heracles Almelo player gets his first start against a youthful Spain in Stuttgart. 
Both Joachim Low and Robin Gosens would have been waiting for this moment for a very long time. Such a versatile player is very rare in world football given the uniqueness of the left full-back position in the modern game where pressing has taken so much importance of late.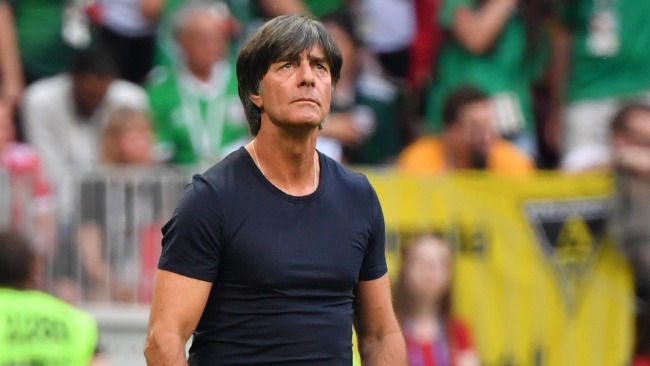 Low told German football magazine Kicker that Gosens was in his plans for the March friendlies in Madrid against Spain and against Italy in Nuremberg before the games were cancelled due to Covid-19.
"We had considered inviting Robin Gosens to the international matches in March," Low said. "We would have loved to meet him in person. It's a pity that it didn't work out for now, but we'll keep an eye on him as soon as the ball starts rolling again," he had remarked.
The long time Germany boss described Gosens as a versatile player whose dynamism, enthusiasm, and determination are impressive. 
The versatile player, who can also play in attacking midfield further up, has thrived under Gian Piero Gasperini's fluent 3-4-1-2 system that has made Atalanta so feared in front of goal. 
Gosens, under Gasperini, has skillfully combined his attacking instincts and defensive abilities in his left full-back role. 
The freedom of the system has allowed the player to sharpen his shooting skills as most of his goals have come from acute angles and impressive distances, which will provide any coach a nice option to bank on during times of crisis.
Featured image credits: Sport.de