The march of Russia in Tennis over the years - From 1970s to 2020s
The Russian Union Lawn Tennis is perhaps the oldest sports union in Russia even before the current Russia Tennis Federation (RTF).
Although in Russia, Tennis as a sport was ascertained at the end of the 19th century, the game is widely cherished in the country and it has also given some remarkable players to the sport.
'70s Era:
Be it Alex Metreveli and Olga Morozova, who entered the Wimbledon finals in the mixed category in 1970. 1972 saw Morozova and Metreveli win their respective singles titles at the Southwest Australian Tennis Championship.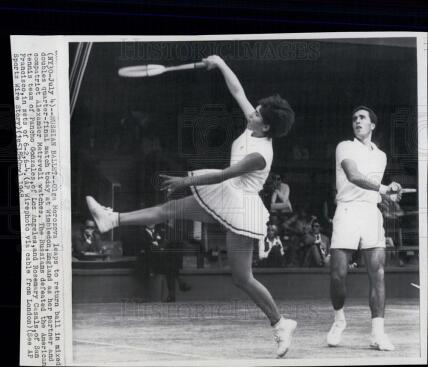 In 1973, Metreveli made it to the Wimbledon final likewise in the singles category, while 1974 saw Morozova make it to the finals in both the French Open and the Wimbledon. However, she did endure to win the French Open but in the doubles category.
After more than a decade, the world sighted another set of superstars for the Soviets in Tennis, as Larisa Savchenko and Natasha Zvereva won the Roland Garros (French Open) in 1989.
Fast forward a couple of years and we saw the duo not only achieving feats in their careers but also became the first Russian female tennis players to win Wimbledon's double category.
'90s Era:
In 1996, Russia reaped another superstar in Tennis in the name of Yevgeny Kafelnikov when he managed to win in France in both the singles and doubles categories, becoming the first Russian to do so.
Three years later in 1999, he took the prime spot and became the no.1 ranked tennis player, becoming the first Russian to attain that.
Kafelnikov did not retract as he managed to win the gold medal in the 2000 Sydney Olympics, again laying a foundation by becoming the first Russian to win it.
'00s Era:
2002 saw the Russian team win the Davis Cup for the first time in Paris. In 2004, Anastasia Myskina won the French Open from Elena Dementieva, another Russian and rendering another mark in the history books as for the first time both players in the Roland Garros final were Russians.
Then came the era of Maria Sharapova, another legend from Russia who changed the course of the sport in her way. In 2005, Sharapova became the first female player to become no.1 ranked in singles.
Current Crop of Russian Tennis Stars:
Cut to the 2021 Australian Open, we are witnessing 'the Russian influence' again with Daniil Medvedev, Aslan Karatsev and Andrey Rublev all advancing to the fourth round in Melbourne.
Stefanos Tsitsipas is another talent who represents Greece but also has Russian blood, with his mother being Russian.
With all of them not only progressing but playing with such unique styles and techniques, it is safe to say that Russians are marching well,  perhaps with a tennis racquet in their hand!