SC East Bengal vs ATK Mohun Bagan Prediction
SC East Bengal vs ATK Mohun Bagan Prediction
After a night of mourning over the death of the great Diego Maradona, football is back in action as SC East Bengal play their first game of the season against their old-time rivals ATK Mohun Bagan at the Tilak Maidan, Goa
The clash is one of the most awaited ones as East Bengal made a last moment entry into the Indian Super League. It's a shame that the games have to be played behind closed doors but then we have a pandemic to constantly remind us about the trouble that could take the competition down.
Both the clubs share not only the rivalry but also loved the Argentine, who once visited both the team's base, Kolkata.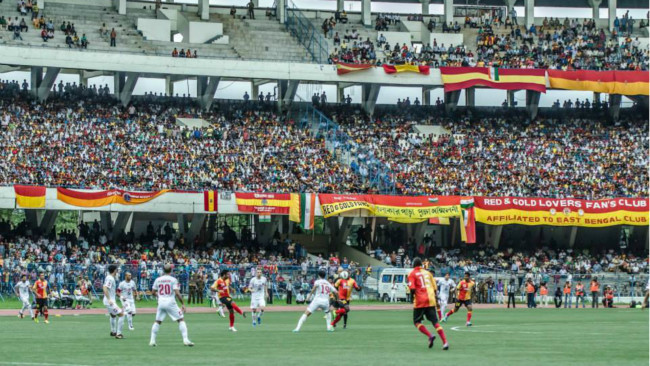 ATK Mohun Bagan would be looking to continue from where they left off while East Bengal has a new side and a new coach, none other than the Liverpool and English legend Robbie Fowler.
The former Liverpool forward is perhaps the best person to know the importance of derbies in any competition and hopefully, he would build his side in that very way.
Fowler has scored in the Merseyside derby, the Manchester derby when he played for the Cityzens, and also in the Pennines derby that played between Manchester United and Leeds United.
Since his team was the last to get finalized for the competition, the Liverpool player got less than a month to prepare his team and it seems that East Bengal will have to keep that in mind and not let injuries spoil their opening game of the campaign.
Scotland defender Danny Fox is set to lead the team and he will have former Norwich City winger Anthony Pilkington as his predecessor.
East Bengal have a strong defense while their midfield comprises of the likes of Pilkington, Aaron Amadi-Holloway and also Mohammad Rafique.
East Bengal vs Mohun Bagan Prediction: Head to Head
East Bengal boast a fine record in the Kolkata Derby, winning 18 out of 45, while losing 14. The Mariners have some tracking back to do.
The last game between the two saw ATK Mohun Bagan win 2-1 when they locked horns in the I-League.
SC East Bengal vs ATK Mohun Bagan: Team News
As mentioned above, Fowler has a strong defence which may be strengthened more when he uses additional the wingback formation with probably Lalramchullova and Narayan Das playing as wing-back roles.
Anthony Pilkington and Jacques Maghoma will have some work to do too as they will have to complement the strike force as much as they can.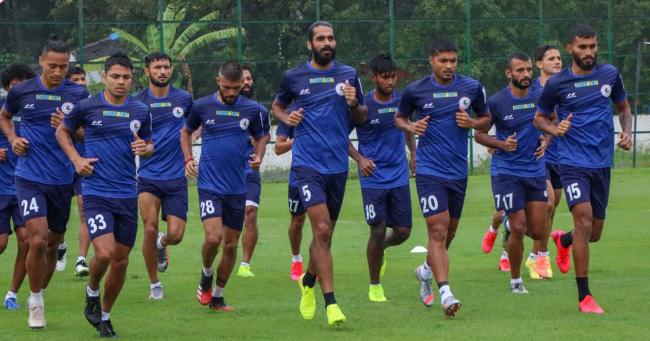 For ATK Mohun Bagan, Antonio Lopez Habas will be without the services of Michael Soosairaj for the remainder of the season as a result of a ruptured ACL.
David Williams could feature in the 11 too as a replacement of Edu Garcia. However, the winning side would avoid any further changes.
East Bengal vs Mohun Bagan Prediction: Players to watch out for
As Soosairaj will miss out now, Subhasish Boss will have some responsibility on his shoulders to take care of the left flank via the wing. 
For SC East Bengal, Matti Steinmann will have to take care of the defensive job in the midfield. 
Indian attacking duo Ballantrae Singh and Jeremy Lalpekhlua may feature together too and it seems there will be some gambling to do.
SC East Bengal vs ATK Mohun Bagan Prediction: 
The game is not expected to be a high scoring one as East Bengal may start off slowly. However, as the game progressed they would look to use their momentum forward and try to hit their opposition early.
But considering ATK Mohun Bagan's performance against Kerala, the game could go either way. 
Sportco predicts SC East Bengal to win.