Stephen Curry continues to make history against the Philadelphia 76ers
There is no denying Stephen Curry has been on fire recently, if only he had a little help, we might have been seeing another unanimous MVP this season going to Curry in 2021. 
Stephen Curry, alone, has been carrying the Golden State Warriors so far this season. 
The team is 1-6 without Curry, which also includes the embarrassing 53-point blowout against Raptors, one of the worst NBA teams this season. Whilst Stephen Curry might not win the 2021 MVP, there is no denying that no player in the league is more valuable than him.
"It's hard to deny Stephen Curry from being the NBA's MVP! He is the #1, #2, and #3 option for the Warriors and is STILL dominating!!"

– Magic Johnson
Warriors have come close to clinching a playoff spot all thanks to Stephen Curry, who's been the best player in the league this season when it comes to putting up efficient numbers. 
Curry has been averaging 40.8 PPG in the month of April. He is having the longest streak for putting up at least 30 points each game over the age of 33. 
Stephen Curry has also become the league's leading scorer with 31.4 points per game over Bradley Beal's 31.1. Despite having the best season of his career, Curry's 2021 season might go to waste if the Warriors don't make it to the playoffs. 
Golden State Warriors could have been looking at another championship if they only had one consistent player to help out Chef Curry. 
Stephen Curry has balled out against the top 2 MVP frontrunners, dropping 53 points against Denver's Nikola Jokic and 49 points against Philadelphia's Joel Embiid. 
Curry has put up his fifth 40 point game in April, putting it up there with one of the best scoring months in league history, and the month is not even over yet. 
The Golden State Warrior Point Guard has also put up 72 three-pointers in just 10 games, which is more than some of the Point Guard's total 3PM this whole season. 
Stephen Curry has unarguably been the best shooter in the league, but he has also started making an extremely strong argument for being the best player in the league. 
If the Warriors continue their recent form until the end of the season, they have a good chance of making it into the playoffs and Stephen Curry being awarded the MVP for the third time in his career.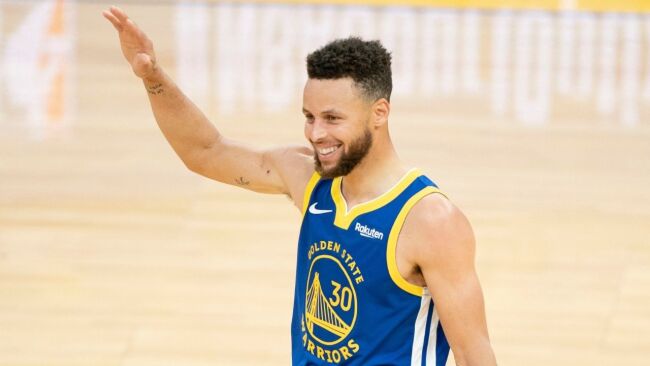 To top it all off, Stephen Curry received the "MVP" chants by the Philadelphia fans while Joel Embiid was also playing. We all hope to see Stephen Curry's hard work pay off, and the Warriors clinch the playoff spot.