Most controversial moments in tennis - Top 5 List
Over the years, tennis has acquired a loyal fan base globally. Tennis players are treated with a lot of respect both on and off the court. However, sometimes players lose control of their emotions and get embroiled in controversies tarnishing their reputation. 
In the same light, we take a look at the top controversies involving tennis players. 
#1 Nick Kyrgios sledges Stan Wawrinka
 Kyrgios made a crude and personal comment on Wawrinka's girlfriend Donna Vekic in the 2015 Rogers Cup in Montreal.
Wawrinka wanted the ATP to take strict action against him. Though Kyrgios apologized for his behaviour post the match stating that his comments were made in the heat of the moment, the officials levied a hefty fine of $10000 on him.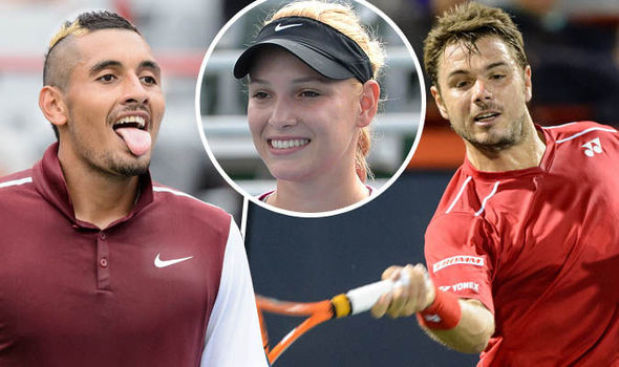 #2 Ilie Nastase's racial remarks in a Fed Cup match  
The former World number 1 caused a furore when he swore against British tennis players, Johanna Konta and Anne Keothavong during the Fed Cup in 2017. 
The International Tennis Federation (ITF) imposed an eight-month ban and charged a $20000 fine. He also made distasteful comments about the unborn child of Serena Williams in a conversation with Simona Halep. 
The organizers of the Wimbledon and the French Open refused to let him attend their events in the future. He was eventually booted out of the match between Romania and Great Britain.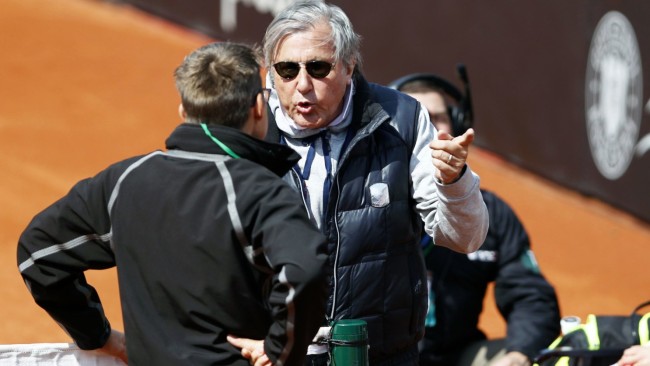 #3 Novak Djokovic's Adria Tour fiasco 
With the ATP Tour suspended due to the coronavirus pandemic, Djokovic launched a series of tournaments through his Adria tour. 
The players were seen hugging each other at the net, playing basketball and partying without any regard for social distancing. It resulted in four players, Djokovic, Grigor Dimitrov, Borna Coric, and Viktor Troicki testing positive for the virus. 
The Serb later lashed out against his critics stating that they were running a witch hunt against him and reiterated that he had acted in good faith by organizing a humanitarian event to help players and tennis federations in the region. 
#4 Serena Williams's verbal tirade at the chair umpire  
It happened in the finals of the 2018 US Open when the chair umpire Carlos Ramos remarked that Serena's coach Patrick Mouratoglou was giving her hand signals in the second set. 
The American lost her cool, used expletives and smashed her racket out of anger. Serena was later penalized for a code violation. She was fined $17000, $4000 for a coaching violation, $3000 for racket abuse, and $10000 for verbal abuse. 
She demanded an apology for the incident and stated that she was treated unfairly. She eventually lost the match handing Naomi Osaka her maiden grand slam triumph. 
#5 Maria Sharapova's positive dope test  
In March 2016, Sharapova tested positive for a substance named meldonium which has been banned by the WADA. 
Though she stated that it was consumed for the last 10 years only for medical reasons based on her doctor's recommendation, she was suspended by the ITF for 24 months which was later reduced to 15 months after the Russian appealed in the Court of Arbitration for Sport (CAS). 
When the Russian returned to competitive action in April 2017, many players remarked that she was a cheater and should not be allowed to play. She also lost a lot of lucrative sponsorship deals during that period as many brands refused to extend their contract with her.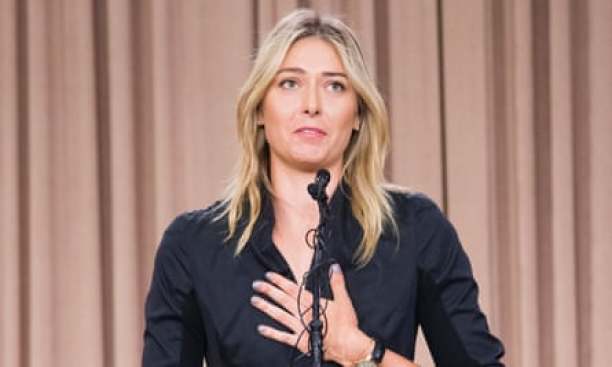 The above players have faced a lot of backlash from the media and the public for their comments and actions. It is hard to say whether they have learnt any lessons.
Featured Image Credits - Getty Images