Can new manager Thomas Tuchel matchup to his predecessors at Chelsea?
Chelsea have appointed former PSG and Borussia Dortmund manager, Thomas Tuchel as their new manager on an 18-month contract.
If you had to know one thing about Chelsea, we could say being a Chelsea manager is not a fun job. Not that leading the other clubs is a cakewalk but when you're at Chelsea, the owner and the board have high expectations.
With Thomas Tuchel taking charge of Chelsea, it would be interesting to see how the ex-PSG boss impacts in the English top-flight. What is more interesting is how long Tuchel can manage the club as we could witness another manager becoming Chelsea's boss.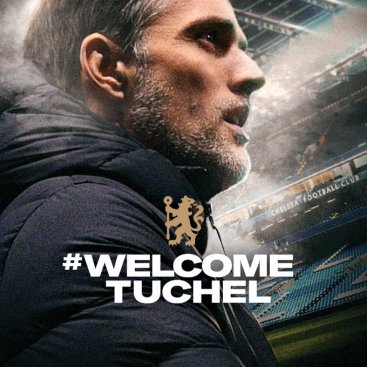 The Blues have been spending lavishly since Roman Abramovich has taken over the club, but some things are still missing. Any guesses? Well, there could be two answers to it. One is time, and the other is patience.
Let's have a look at how much time some of the renowned managers spent at the club and some details of their accomplishments during their tenure. (Min. 50 games.)
Frank Lampard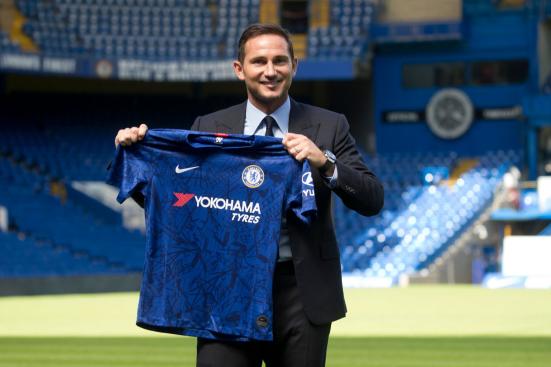 Managed his club for only 57 games, and while a lot of people questioned his appointment, Frank managed to earn Chelsea a Champions League spot and also a place in the final of the FA Cup, unfortunately losing to another young manager Mikel Arteta.
Overall win% - 52
Points Per Game - 1.67
Time Spent - 18 months (2019-20 season, 20-21-19 games)
Claudio Ranieri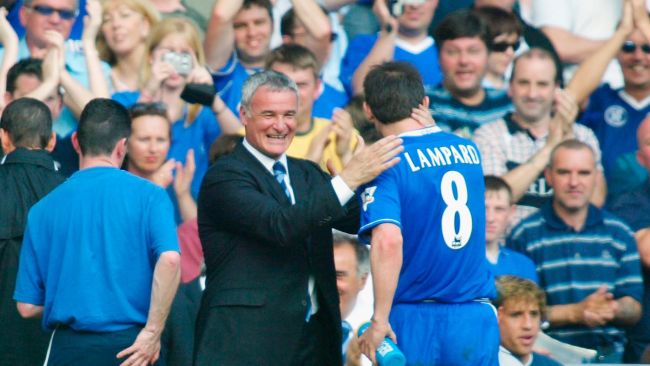 The Millenials may not be aware of this, but the manager that led the Foxes, Leicester City to their first and only Premier League title till now was this man, Claudio Ranieri.
The Italian managed Chelsea in the season that witnessed 'The Invincibles' (2003/04), but he was shown the door soon after as the expectations were not met.
Overall Win% - 54
Points Per Game - 1.82
Time Spent - (2000-2004)
Carlo Ancelotti
Another Italian made way to Stamford Bridge in 2009, and fans felt that something special was on the way. It was indeed a phenomenal start to his journey with the Blues winning their first title since Jose Mourinho's departure in 2007.
However, the following year, the numbers dropped a little, and yet Ancelotti was fired, despite a staggering record in the Premier League.
Overall Win% - 61
Points Per Game - 2.07
Time Spent - (2009-2011)
Antonio Conte
After a fantabulous spell at Juventus and Italy, Antonio Conte arrived. The start wasn't the best, but a formation change was all Conte needed to get the best out of his team. Chelsea won the Premier League first, followed by the FA Cup in the next season, beating Manchester United in the final.
However, with a lot of controversies and issues in and out of the squad, Conte departed.
Overall win% - 65
Points Per Game - 2.14
Time Spent - (2016-2018)
Jose Mourinho
Well, it was Chelsea where Jose Mourinho got his recognition as the "Special One." After Ranieri left, Chelsea were in the middle of a crisis as they did not have the best idea as to what to do.
However, what happened was perhaps the best thing Chelsea and their fans could've imagined. Jose Mourinho had arrived, and he wasn't just sharp and fierce with words, but his knowledge of the game was quite astonishing.
He won back-to-back titles with Chelsea, with his first season with Chelsea breaking all possible records that lived untouched until 2017-18 when Pep Guardiola's Manchester City broke quite a few.
The defensive records still belong to his iconic side, a side that was the perfect image if you would want to see the Jose Mourinho of 2004.
Despite all this, Chelsea's incapability to conquer Europe led to Abramovich showing him the way out. He returned for a second spell that involved more domestic accolades, but a failure in helping achieve European excellence led to his dismissal again.
Overall Win% - 67
Points Per Game - 2.19
Time Spent- (2004-2007) (2013-2015)
Avram Grant
Another manager worth mentioning is Avram Grant, who replaced Mourinho after his first dismissal. As strange as it sounds, it is this man who has the best numbers as a Chelsea boss, if the points per game are taken as the prime factor of consideration. (2.31 Points Per Game)
He was in charge for 32 games and led the Blues to the 2008 UCL finals against Manchester United but only if John Terry hadn't slipped, things would've been different.
Time spent- 2007-2008.
There are also the likes of Maurizio Sarri, who was in charge for only one season and managed to win the Europa League with Eden Hazard's final season with the Blues. Both of them departed at the end of the season.
Time Spent- 2018-19
Roberto Di Matteo deserves a mention too as he was the one who came home with European glory for the Blues. What was more amazing is how they managed to win the trophy, beating a prime Bayern Munich side and claiming the FA Cup too.
Time Spent-2012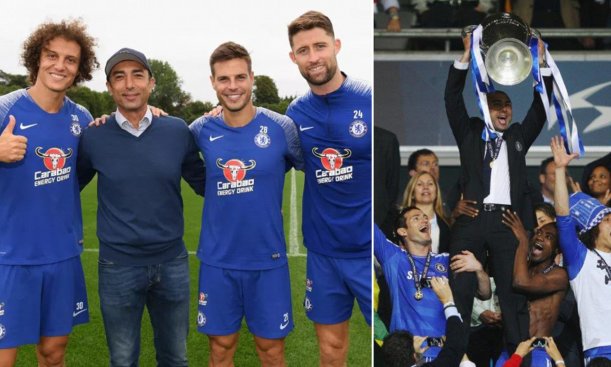 There was Rafa Benitez too, who came to Stamford Bridge who had managed to win the Champions League with Liverpool. With Chelsea, he managed to win the Europa League, finishing third in the top-flight.
Time Spent - (2012-13)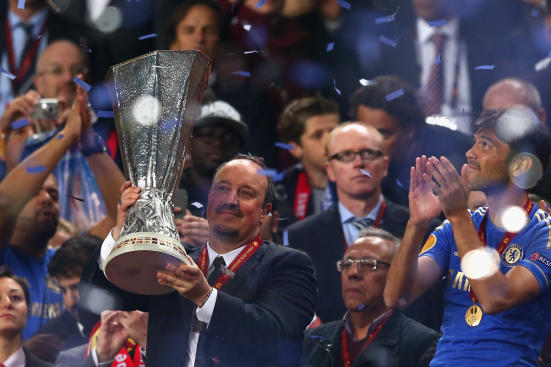 But all this was not acceptable for Mr.Abramovich.