Thomas Tuchel: Chelsea Record | Stats | Tactics | Philosophy | Formation
Thomas Tuchel arrived at Chelsea in January 2021, signing an 18-month contract with the club becoming the first German coach to manage at Stamford Bridge.
Before the arrival of Thomas Tuchel, Chelsea looked out of depth under Frank Lampard and were heading for a disappointing 2020/21 season. However, since the German's arrival, the club has transformed into a mean winning machine.
The current Chelsea boss, Thomas Tuchel is a German-born footballing mastermind who was born back in 29 August 1973. Tuchel played as a defender throughout his entire career but he would see his career coming to an end after his chronic cartilage injury.
This would not be the end of Tuchel's football career as he would then take over VfB Stuttgart's youth system as a coach. After having a few successful runs at the academy level, Thomas Tuchel would eventually get a call from the Bundesliga club, Mainz 05.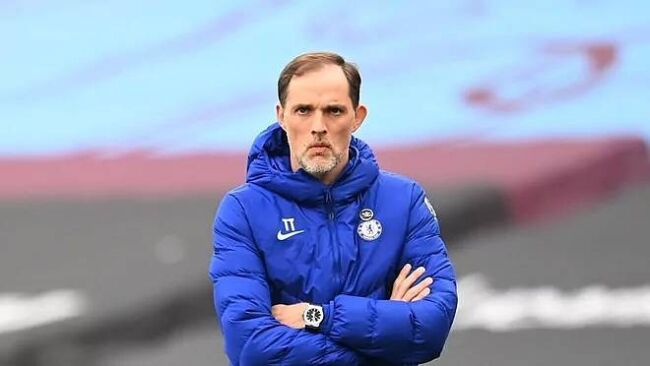 He would then go onto Borussia Dortmund and PSG to win multiple titles. 
After failing to win the 2019/20 UEFA Champions League finals against FC Bayern Munich, Thomas Tuchel would see his way out of the Paris Saint-Germain dressing room. 
Midway through the 20/21 season, Thomas Tuchel would be picked up by Chelsea after not having much success under the former club legend, Frank Lampard. Only a few have turned any team's position around as much as Tuchel.
Thomas Tuchel: Football Philosophy
Positional adjustments are the key to Tuchel's game, as each player is given multiple roles based on the situation and the possession of the ball. 
We can compare his positional shifts to Pep Guardiola's but at an extremely higher level. Every different situation in the game will have a different formation for Tuchel. 
"We cannot play with fear nor with too much confidence." – Thomas Tuchel
He also likes his players to not give in during pressure, believing in individual brilliance. If a player is having a bad spell, he would encourage them to focus on a completely different role instead of being discouraged. 
With a versatile style of functioning, Tuchel's team functions well with or without the ball at their feet. In defense, players manage to distress the opposition with effective man-marking and shutting out lanes. The style of defense makes it difficult for the opposition to even enter the team's final third of the pitch. 
Thomas Tuchel: Chelsea Formation
Chelsea under Thomas Tuchel operate as a 3-4-2-1 or a 3-4-1-2, which also changes to a 3-2-5 depending on situations. When defending a lead, a formation of 5-3-2 is also used. The team does not play high-line defense.
The German coach makes maximum use of the flanks with the acting midfielders on both sides, as they would play both attack and defense. 
The Chelsea boss also keeps two defensive midfielders at all times, who would barely join the attack. 
We see Tuchel's Chelsea play precise ground balls, they do not depend on long balls being played regularly. 
Thomas Tuchel: Chelsea Tactics
When it comes to the match tactics and style of play, we would see Chelsea control the game off the ball as well as with the ball under Thomas Tuchel. 
The players would not give the opposition room to breathe as the man-marking would start from the attackers themselves. 
The central midfielders, Kante and Jorginho, would adjust to both attack and defense. Both central midfielders are required to shift positions throughout the 90 minutes. 
This has one weakness when playing attack, a gap in the Chelsea midfield is opened so if the opposition were to take the ball away in a Chelsea attack, there would be some space to exploit in the counter. 
The team sticks closely as they would move through the pitch to cut out all passing options for the opposition and also remove any space available. With this level of awareness, they force the opposition to commit a mistake in trying to find a way into the attack.
Under Thomas Tuchel, Chelsea are seen attacking the opposition with a slow build-up but the team isn't bad at fast counter-attacks as seen against Real Madrid in the second leg, where they would attack the ball in short durations. 
During build-up, an attacker is seen dropping into the midfield to receive the ball and playing into space for the second striker. 
Chelsea under Thomas Tuchel look for the best passing options before playing the ball as they would not force the ball into the attack. At times, the defenders are seen moving high up the pitch to either attack the ball or defend against the opposition's striker who drops deep. 
When the ball is lost in the attack, Chelsea are seen executing the high-press in attempts to win the ball back right away as Chelsea are also seen executing the 'Gegenpress' from time to time. 
With the positional shifts and Gegenpress, Thomas Tuchel seems to be a mix of both Jurgen Klopp and Pep Guardiola.
Thomas Tuchel: Chelsea Stats and Records
Thomas Tuchel is the first coach to reach back-to-back Champions Finals with two different clubs (PSG and Chelsea)
Since his arrival at Stamford Bridge, Tuchel has beaten Zinedine Zidane, Pep Guardiola, Jurgen Klopp, Jose Mourinho, Carlo Ancelotti, and Diego Simeone.
Thomas Tuchel is the first manager in the history of Chelsea FC to remain unbeaten in his first 10 away games.
Chelsea's 2-0 win over Fulham saw them record an 11th top-flight clean sheet under Tuchel from just 15 games surpassing the earlier record held by Jose Mourinho and Luiz Philip Scolari (both at Chelsea) opening their respective spells in English football with 10 clean sheets from their opening 15 fixtures in the Premier League.
Key Players under Tuchel
N'Golo Kante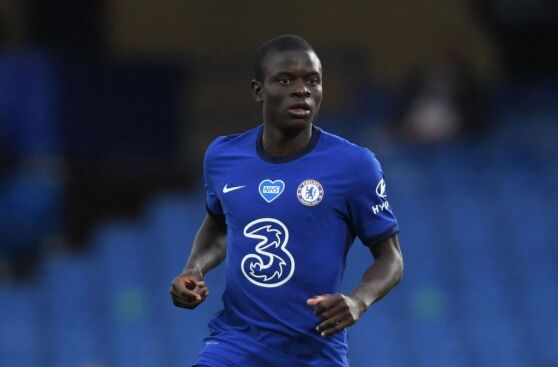 If you look at N'Golo Kante's stats as a midfielder, you would think he's an overhyped flop. His numbers do not bring justice to his game, as he is the most influential player in Chelsea. 
Kante would adapt from attack to defense in a matter of seconds, intercept the ball at crucial moments, play key passes and make timely tackles. Overall, N'Golo Kante is just a modern-day footballing machine.  
Mason Mount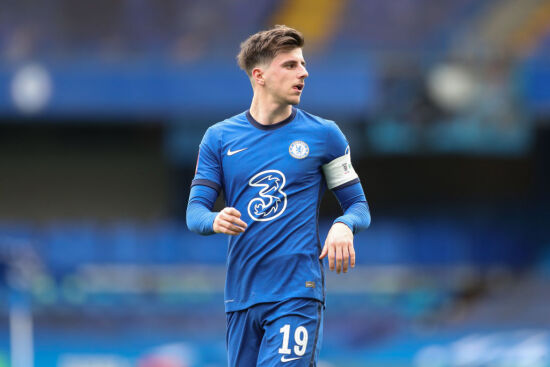 Constantly getting in between the lines, Mason Mount has made himself a favorite under Tuchel's system. With his high level of movement around the field with, and without, the ball, Mason Mount serves as a menace to all the oppositions Chelsea face. 
Kai Havertz
The young German is another player who has benefited from the arrival of Thomas Tuchel at Chelsea. Kai Havertz attacks the opposition with no fear at all, creating chances from time to time. 
Havertz has assisted 9 goals this season and scored 8 himself. He teams up well with his German compatriot, Timo Werner to create chances. Havertz is also seen dropping down every now and then during a defensive transition for Chelsea.