Greatest Chelsea Players under the Roman Abramovich Era
Sportco ranks some of the greatest Chelsea players who have acquired legends status at the club under the Roman Abramovich era.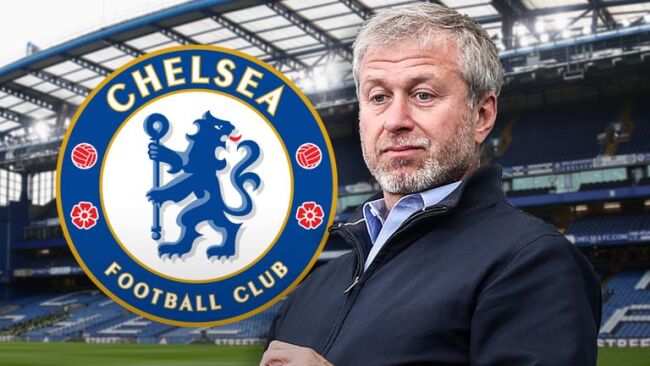 The Blues have produced a number of great legends like Gianfranco Zola, Peter Osgood, Roy Bentley, to name a few; however, they had never been considered England's finest players because of some prestigious trophies they have never won.
After the turn of the century, Roman Abramovich took over as the owner of Chelsea FC in 2003, and since then, the Blues have become a dominating force in Europe, winning six Premier League, eight FA Cup, five EFL Cup, four Community Shield, Champions League, two Europa League, two UEFA Cup winner, and a UEFA Super Cup. 
This made Chelsea only one of five clubs to have won all three of UEFA's main club competitions and the first English club to bag UEFA treble.  
Here is the list of the greatest players who helped Chelsea become a successful club in Europe. 
Greatest Chelsea Players #1 Petr Cech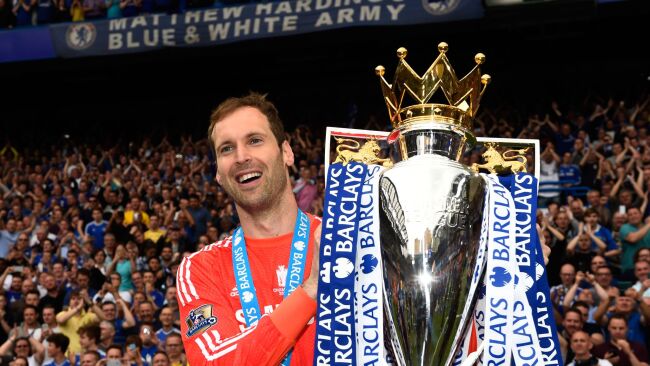 We kick start our list of the greatest Chelsea players to play under the Abramovich era with the man between the sticks. 
Petr Cech has been one of the most decorated keepers at Chelsea who was a wall in front of the goalpost. He made a whopping 333 Premier League appearance for the Blues and became one of the most successful keepers for Chelsea. 
Petr Cech was one of the main reasons behind the reshaping of Chelsea's golden era at Stamford Bridge.
Petr Cech's mind-blowing facts: 
Petr Cech kept a record of 162 clean sheets and kept the most clean sheets in the club's history. 
In a 2004-05 season, Petr Cech went 1023 minutes without conceding a goal.
Cech's one of the most crucial saves when he thwarted Arjen Robben's penalty in the Champions League final against Bayern Munich in 2012.  
His Stint at Chelsea was spectacular, winning four Premier League, four FA Cups, three Football League Cups, two Community Shields, Europa League, and the Champions League. 
Petr Cech and Joe Hart shares the most golden glove won by a goalkeeper in Premier League (4)
Greatest Chelsea Players #2 John Terry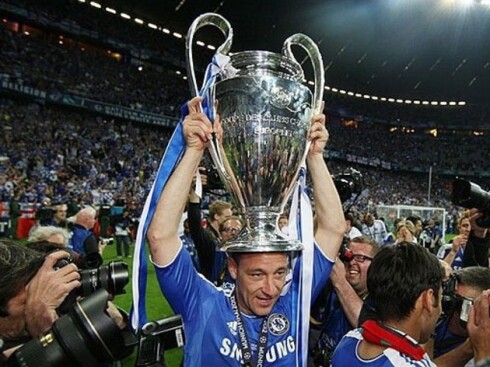 Captain, leader, legend, and motivator, these words were the first to strike when fans hear John Terry's name. During his 19 years at Chelsea, he transformed the club into a superpower in Europe and in Premier League. 
Terry had all the things in him, from quality defending to inspirational leadership, goal-scoring abilities, and distribution skills; he was one of the finest defenders Chelsea ever produced, there still no better captain than him at Chelsea.
John Terry Accolades and Honors:
John Terry won every major honor in Europe and England, winning five Premier League, seven FA Cups, three League Cups, two Community Shield, Champions League, and a Europa League. 
The Chelsea captain was named Chelsea player of the year twice and was included in PFA Team of The Century. 
He was also awarded UEFA club defender of the year thrice and has been included in FIFA FIFPro World XI five times. Truly one of the most decorated defenders Chelsea had and one of the greatest players Chelsea ever produced. 
Greatest Chelsea Players #3 Frank Lampard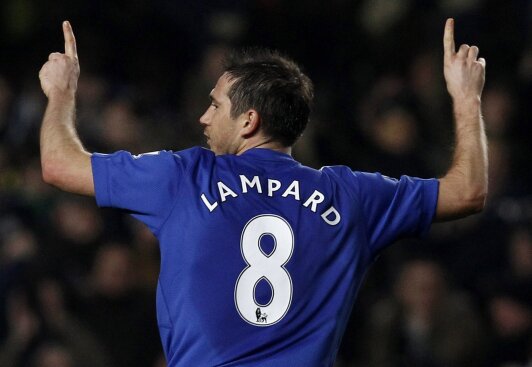 One of the greatest players ever to wear the Chelsea shirt, Frank Lampard is Mr. Chelsea. 
Chelsea bought Frank Lampard for just £11 million from West Ham, one of the best signing of Chelsea FC. 
Lampard had every quality, from being a playmaker to a goalscorer; he proved his class and professionalism during his 13 years at Blues. 
Lampard's stats for Chelsea are of envy for any other midfielder out there. 
Frank Lampard's amazing numbers with Chelsea:
Frank Lampard was Chelsea's all-time leading goalscorer with 211 goals scored in all competitions.
The former Chelsea No.8 is the only midfielder to have scored 150 or more goals in Premier League, and the fourth player in Premier League's all-time assists ranking, with 102 assists.
Lampard's career at Stamford Bridge was memorable, winning three Premier League, four FA Cup,  UCL, Europa League, two Community Shield, and two League Cups. 
In addition, he was named FIFA player of year silver award, Ballon d'Or silver award, and UEFA midfielder of the year. 
Greatest Chelsea Players #4 Didier Drogba
Chelsea is still trying to fill his void since he departed, but unable to do so. The fans will never forget the type of striker Drogba was. 
Famous for his exploits with his strength, speed, and aerial prowess made him the Blues' prolific goalscorer. 
During his eight years at Chelsea, Drogba bagged exactly 100 goals for the club. His knack for scoring goals against big teams in crucial matches made him a big game player. 
Drogba's crucial equalizer against Bayern Munich in the Champions League final made him one of the lethal strikers in Chelsea's history and arguably the best signing under Roman's time.
Didier Drogba won four Premier League titles, four FA Cups, three League Cups, two Community Shields, and  Champions League, and his achievements includes two Premier League Golden Boot, he was included in UEFA Team of The Year, and two Premier League PFA Team of The Year. 
Drogba was by far one of the deadliest strikers of his generation and also one of the greatest Chelsea players ever.
Greatest Chelsea Players #5 Eden Hazard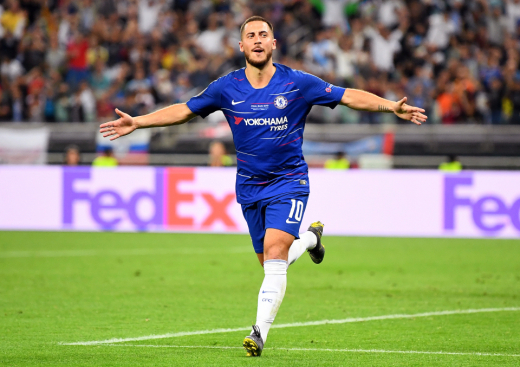 Eden Hazard could be the second player after Messi, who makes the dribbling look easy, the Belgian winger is quick on the wings, and we have witnessed his many solo goals.
Edin Hazard's Stats at Chelsea:
In 245 appearances for the club, Edin Hazard netted 85 goals and provided 54 assists.
Hazard become the fourth player after Thierry Henry, Matt Le Tissier, and Eric Cantona in Premier League history to amass at least 15 goals and 15 assists in a premier league season. 
The Belgian International also became the player with the most assists and goals (31) for the season. 

The 30-year-old has won everything at Chelsea, except the Champions League, which he is still eyeing to win with Real Madrid. 
Hazard has won many individual accolades at Chelsea which include the PL player of the season (14-15), PFA Players' Player of the year (14-15), PFA Young Player of the year (13-14), and has also been included in the PFA Team of the year four times.  
Greatest Chelsea Players #6 Cesar Azpilicueta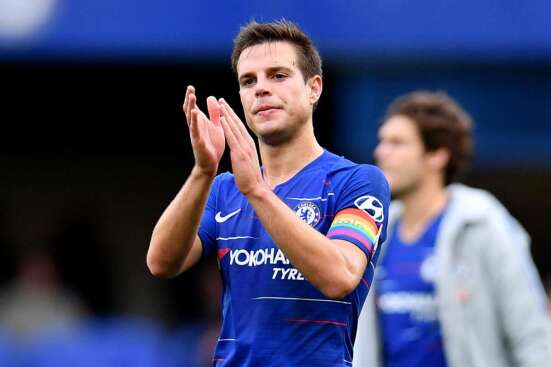 Next on our list of the greatest Chelsea players is a current player from the squad. One of the best defenders Blues has, the "Mr consistent" or "Dave," as most fans called him because he has never been sidelined. He missed only one or two games in the last two seasons. 
After the departure of John Terry, Cesar Azpilicueta was one of the prominent players to become the captain, and he was liked by most of the fans; however, it was bestowed to Gary Cahill. 
After Gary Cahill's departure from the club, Azpilicueta was made the team's new captain and helped the team reach the Champions League final after nine years and FA Cup final, he has now become an unsung hero of the club. 
So far Cesar Azpilicueta has won two Premier Leagues, two FA Cups, and two Europa League, and helped the team to reach their third UCL Final. He has been called John Terry's successor. 
Greatest Chelsea Players #7 Ashley Cole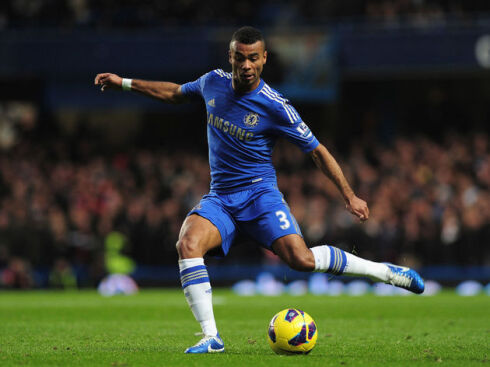 Ashley Cole was the integral part of Chelsea's squad, one of the greatest left-backs undoubtedly.
He had many remarkable years at Chelsea, playing a vital role in the team's success.  Ashley Cole is the only player to win the FA Cup more times than any other player in history. 
The former Chelsea left-back won the Premier League thrice with two different clubs, seven FA Cups, coveted Champions League, and Europa League. 
His achievements- he was named in the PFA Team of the year four times, UEFA team of the year twice, and Chelsea Players' Player of the Year twice.
Greatest Chelsea Players #8 Ricardo Carvalho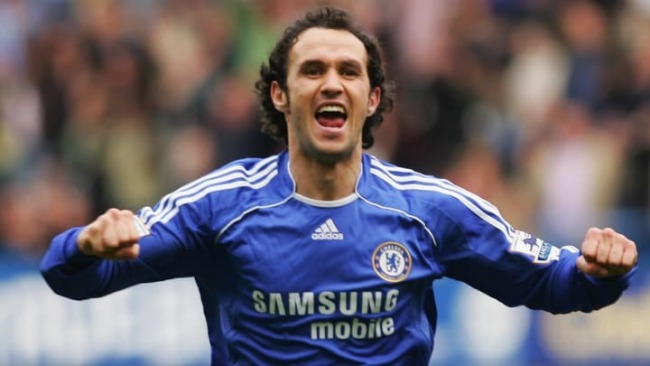 Richard Carvalho and John Terry made a successful central defensive partnership that helped the team make one of the best defensive lines under Jose Mourinho. Their defending was like a bus is standing in front of a goalpost. 
Carvalho played a crucial part for the Blues helping the team win its first Premier League trophy in 50 years, and later, he won two more league titles. 
The center-back had one of his best years at Chelsea; in 2008, he was voted team's Players' Player of the Year, UEFA's best defender of the year award in 2003-04, and also nominated in UEFA team of the year in 2004. An underrated player but definitely deserves a place in our list of greatest Chelsea players ever.
Greatest Chelsea Players #9 N'Golo Kante
N'Golo Kante is one of the most humble players in the world. He is also considered a modern-day footballing machine.
After the departure of Frank Lampard from the club as a player, Chelsea bought in several midfielders to be the replacement for Lampard, but they couldn't fill his void. 
Chelsea then bought N'Golo Kante from Leicester City for a fee worth £32 million, and the rest is history as N'Golo Kante established himself as one of the prominent Chelsea midfielders.
Kante is the only foreign player in the EPL to win the back-to-back Premier League titles with two different clubs since Eric Cantona in 1992 and 1993
With Chelsea, he has won a Premier League, three FA Cups, and a Europa League, and was he also won the PFA players' player of the year award and Footballer of the year award for his excellent display. 
Kante was awarded MOM twice against Real Madrid in both legs and has reached his first-ever UCL final where they will face Manchester City on 29th May. N'Golo Kante proved himself on the big stages and definitely deserves a place on our list of the greatest Chelsea players.
Greatest Chelsea Players #10 Michael Essien
Michael Essien was the engine in midfield for Chelsea along with Frank Lampard, when Chelsea bought him for a £24.4 million transfer fee which made him the most expensive African Footballer in history. 
His thunderous goals against Arsenal and Barcelona are still fresh in the memory of Chelsea fans.
During his stint at Chelsea, Essien won the Premier League twice, three FA Cups, Football League Cup, Community Shield, and Champions League. He was awarded the Chelsea goal of the season award twice in the 2006–07 and 2008–09 seasons.  
So do you agree with our list? Did we miss out on any of your favorite Chelsea players....do let us know in the comments below.