Tokyo Olympics 2021: PV Sindhu vs Ksenia Polikarpova: Preview and Prediction
PV Sindhu kickstarts her campaign against World number 58 Ksenia Polikarpova at the Tokyo Olympics 2021.  
Match Details:
Group J: First Round
Date: 25th July
Time: 10:40 am (Japan Standard Time)
Venue: Musashino Forest Sport Plaza BSM Court 2
PV Sindhu vs Ksenia Polikarpova: Sindhu leads H2H 2-0
Key Insights:
PV Sindhu won the silver medal in the Olympics 2016 and will be aiming to go one better this time.
Both PV Sindhu and Ksenia are right-handed players.
Both Polikarpova and Sindhu have lost 6 matches each this season. However, Sindhu has won 10 when compared to Ksenia's 5.
This is their first meeting since the China Open in November 2015.
What are PV Sindhu's expectations ahead of the big tournament?
"There are a lot more responsibilities and definitely there will be pressure, even the last time in 2016 (Rio de Janeiro), I was not a known person, but I think now people are looking at me and knowing my game, I think it is comparatively tough and it's not going to be easy", said the Indian shuttler invoking comparisons to her silver medal finish 5 years ago.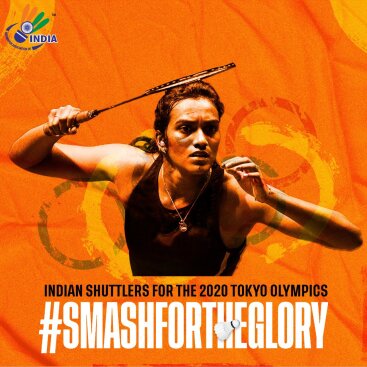 Can Ksenia Polikarpova do any damage to Sindhu's game?
Ksenia can hit the right strides if she starts well against a sluggish PV Sindhu. However, the Israeli has never played 3 games in a match in 2021. 
Hence, there is a high chance of Polikarpova losing in straight games. The World number 58 tends to adopt low serves marginally over the net. This may unsettle the 5'10" tall Sindhu. 
Ksenia Polikarpova's overhead smashes are not consistent enough to match Sindhu's returning prowess. The Russian-born shuttler can tire out Sindhu if she keeps playing high tosses along with cross-court passing shots.
Wrapping Up
PV Sindhu has shored up her defense after working extensively with coach Park Tae-sang. The Indian star also has to adapt to playing in the empty stadium at the Musashino Forest Sport Plaza, Tokyo. In particular, Sindhu would look to build leads by making use of Ksenia's unforced errors.     
PV Sindhu has never lost a game to Ksenia Polikarpova in the past 2 clashes and the trend will continue in Tokyo.  
Prediction: PV Sindhu to win in straight games against Ksenia Polikarpova in the first round of the Tokyo Olympics 2021.  
 Related articles: Indian Contingent for Tokyo Olympics | Mary Kom aims for Gold at the Tokyo Olympics