Top 5 Best UFC Female Fighters of all time
5) Best Female Fighters in UFC: Rose "Thug" Namunjas 
Win/Loss Record: 11-4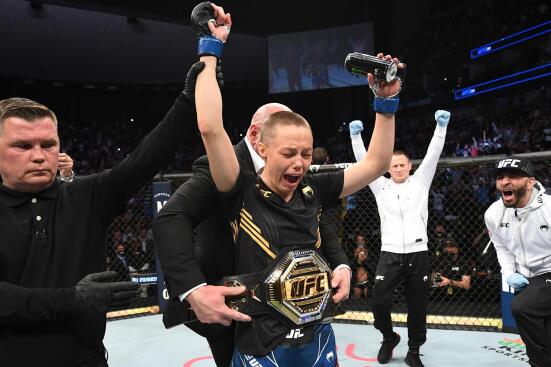 We kick-start our list of top female fighters in the UFC with Rose Namunjas. 
"Thug" Rose established herself as a superstar in the UFC after she knocked out Joanna Jedrzejczyk in the first round, Namunjas was a +500 underdog in this fight. 
She was named the UFC Strawweight Champion of the world. In the rematch against Joanna, Namunjas dominated the fight winning through a unanimous decision. 
Rose would lose the title only to win it back with another upset victory against Zhang Weili. She has proven time and time again to be one of the best female MMA fighters of all time. 
4) Best Female Fighters in UFC: Cris "Cyborg" Justino
Win/Loss Record: 24-2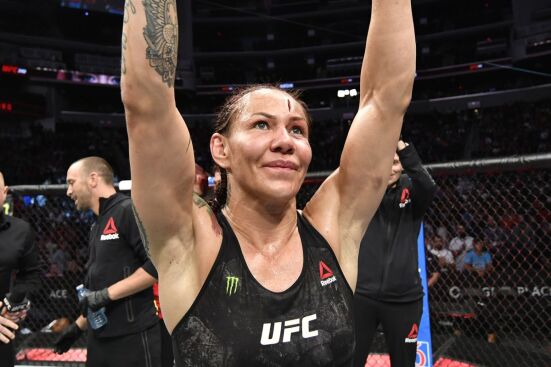 If this was a list that expanded beyond the UFC, Cris Cyborg would be a little higher. She has only fought in the UFC 7 times, out of which 4 of them were title fights. 
No one was able to defeat Cyborg in the UFC except Amanda Nunes, which isn't that bad of a loss. Cyborg became the UFC Featherweight Champion and defended the belt twice. 
Cyborg is currently knocking out fighters in the Bellator, where she might be looking to end her wonderful career. 
3) Best Female Fighters in UFC: Ronda "Rowdy" Rousey
Win/Loss Record: 12-2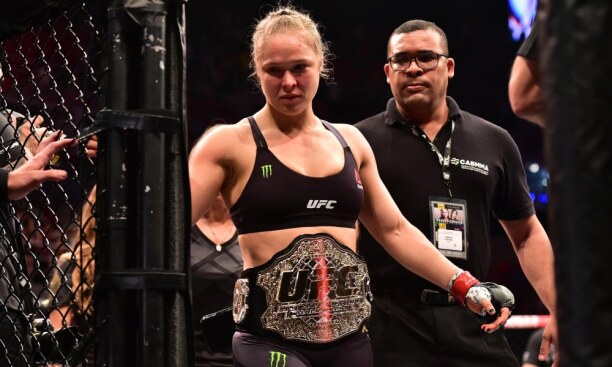 Despite being exposed later in her career, you cannot ignore the greatness of Ronda Rousey. Some might say she does not deserve to be this high on the list, which is understandable, but when it comes to only UFC, there are not many with the records she has held in her impressive run. 
5 of her 6 victories in the UFC were achieved in the first round. She also defended her belt 5 times in impressive fashion. She was then knocked out by Holly Holm and it was followed by a first-round defeat against Amanda Nunes. 
Ronda Rousey was also one of the first UFC mega-stars. Hence, Rousey definitely deserves a slot on our list of best female fighters in UFC.
2) Best Female Fighters in UFC: Valentina "Bullet" Shevchenko
Win/Loss Record: 21-3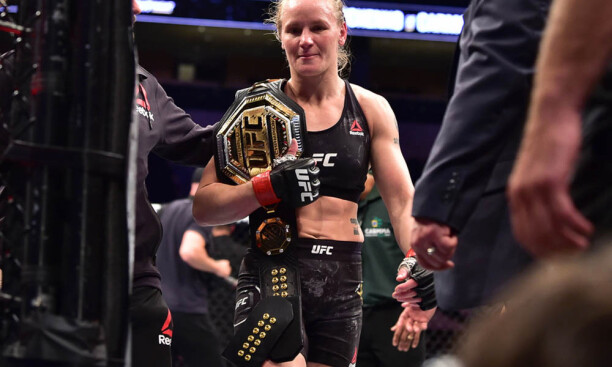 Valentina Shevchenko's legacy is tough to define. She always performed at an elite level, her first loss came before UFC which she avenged successfully years later. 
Apart from that, her other two losses are against Amanda Nunes. Since then, she has won the UFC Flyweight Champion and successfully defended the belt 5 times. 
Shevchenko might get another fight against Amanda Nunes but it depends on if she would be willing to change weight divisions once again. 
With an impressive win/loss record in the UFC, Valentina Shevchenkova comes on second place on our list of best female fighters.
1) Best Female Fighters in UFC: Amanda "The Lioness" Nunes
Win/Loss Record: 21-4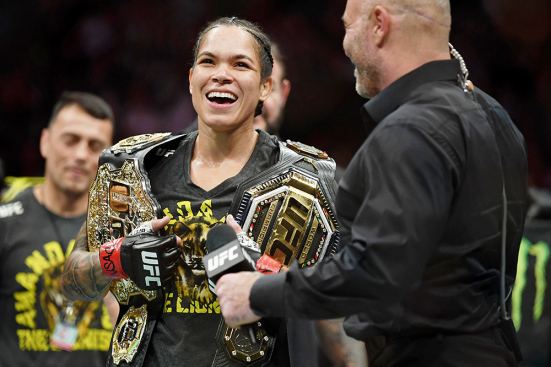 Amanda Nunes was not always this great of a fighter. She started her career 9-4 win-loss record, which has now changed into 21-4 after going on a 12 fight win streak. 
This streak doesn't seem to be ending anytime soon as she has taken down all of her challengers in a dominating fashion. 
She went on a run to become the UFC Bantamweight Champion, which wasn't enough for her as she would go on becoming the UFC Featherweight Champion after defeating Cris Cyborg. 
The best part about Nunes is that almost all the fighters on this list have lost against her, which makes it clear about her being the GOAT in the UFC Women's division. 
She is the first-ever female double champ and the only one to successfully defend both the belts. Amanda "The Lioness" Nunes top our list of the best female UFC fighters of all time.