Pep Guardiola vs Thomas Tuchel: Head-to-Head Record | Head-to-Head Stats | H2H Results
The Champions League Final is all set as two Premier League sides compete for European glory for the second time in the last three years.
However, this article is more about how Pep Guardiola and Thomas Tuchel have fared when they played each other's teams. The two have faced each other in the Bundesliga as well before Thomas Tuchel arrived in England.
Who do you think has a better head-to-head record? The Spaniard or the German? Who is the better tactician? Let's begin with the time when Pep Guardiola managed the Bundesliga giants Bayern Munich, while Thomas Tuchel was the Mainz boss.
Let's commence!
Pep Guardiola vs Thomas Tuchel: Head-to-Head in Germany
1) Bayern Munich 4-1 Mainz (19 October 2013)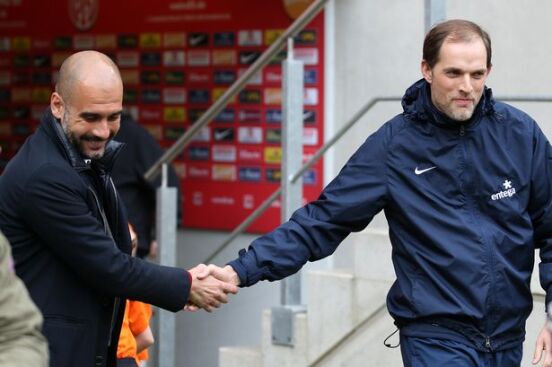 Pep Guardiola had just arrived in Germany and the Bayern squad under him was already containing several stars. Surprisingly, it was Thomas Tuchel and his Mainz side who broke the deadlock, courtesy of Shawn Parker. 
After conceding, Bayern went on an attacking spree, and finished the game 4-1, with goals from Arjen Robben, Mario Mandzukic, and a brace from Thomas Muller 
2) Mainz 0-2 Bayern Munich (22 March 2014)
Thomas Tuchel welcomed Pep Guardiola and Bayern Munich but couldn't challenge them at home. Goals from Bastian Schweinsteiger, followed by Mario Gotze scoring after coming on from the bench sealed the game for the visitors.
The game was also Thomas Tuchel's last as a Mainz manager, and soon he joined forces with Borussia Dortmund. Good for us, as we wouldn't have seen a Pep Guardiola vs Thomas Tuchel again.
3) Bayern Munich 5-1 Borussia Dortmund (4 October 2015)
Thomas Tuchel had a stronger side to manage this time but Bayern Munich still had Pep Guardiola. The first Der Klassiker with Thomas Tuchel and Pep Guardiola was a cherishable day for one, while a nightmare for the other. 
Any guesses? Well, Pep's Bayern Munich ran riot over the Black and Yellow, starting with a brace from both Thomas Muller and Robert Lewandowski.
Dortmund's only goal came from Pierre-Emerick Aubameyang but Bayern scored again post 60 mins, courtesy of Gotze.
4) Borussia Dortmund 0-0 Bayern Munich (5 March 2016)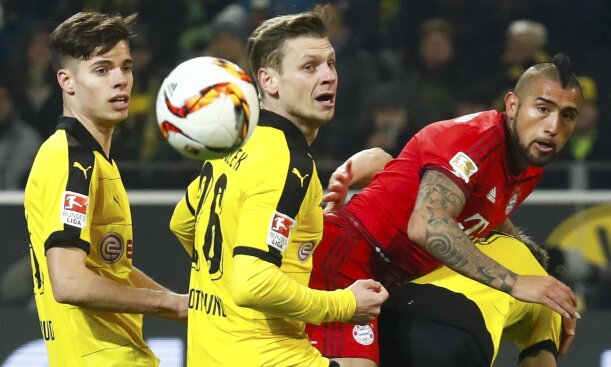 A goalless stalemate did not see much action from either side but it is safe to say that Tuchel was more direct with his approach and didn't let Pep Guardiola get away with another victory.
5) Bayern Munich 0-0 Borussia Dortmund (4-3 on penalties | 21 May 2016)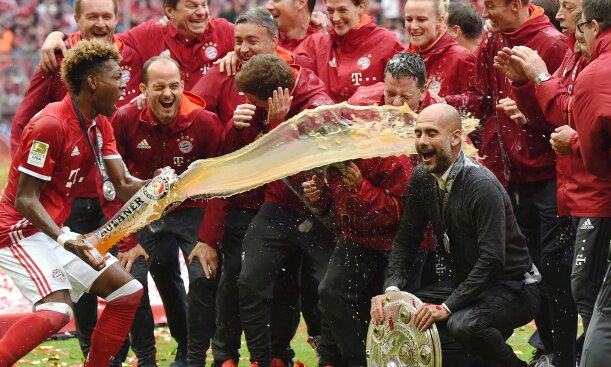 The sides met again after two months but this time it was a finale of the DFB-Pokal. This time Thomas Tuchel had a golden chance to settle scores with Pep Guardiola but poor finishing from Aubameyang and co. let his side down.
The game went on penalties and Bayern triumphed over Dortmund yet again as Sven Bender failed to capitalize on his chance, with Sokratis Papastathopoulos missing the and handing the trophy to Bayern Munich.
Pep Guardiola went unbeaten against Thomas Tuchel in Germany.
Pep Guardiola vs Thomas Tuchel: Head-to-Head in England
Cut to England, Tuchel arrived at Stamford Bridge to make amends to a season that wasn't going as per Chelsea standards. Thomas Tuchel finally had a chance to prove his worth again, not only to England and the Premier League but also in his battle with Pep Guardiola.
6) Manchester City 0-1 Chelsea (17 April 2021)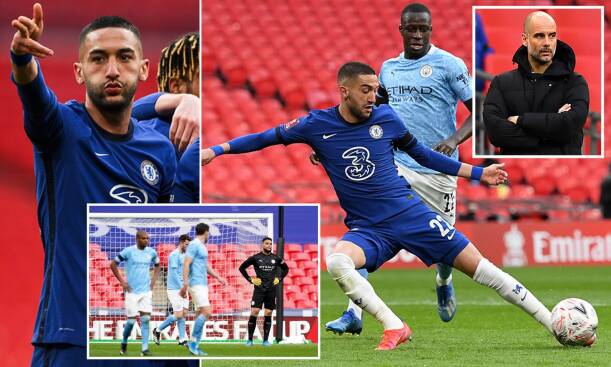 The first meeting in England took place, not in the league but in the FA Cup semi-finals. It was this time that Chelsea and Tuchel got the better of the Cityzens and Pep Guardiola even though they won just by a goal margin.
7) Manchester City 1-2 Chelsea (8 May 2021)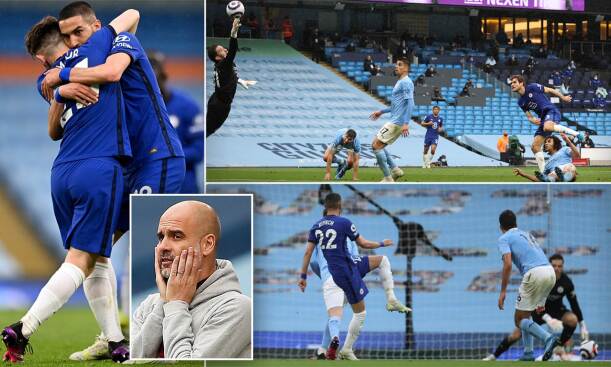 After three weeks later, the sides met again at the Etihad Stadium after they were a goal down at half-time. Pep Guardiola's side had a chance to double the lead but an experiment from Sergio Aguero from the spot turned out to be more than just a missed opportunity.
Chelsea came back in the second half with a winner in the dying minutes of the game. Hakim Ziyech and Marcos Alonso completed the job for them as Tuchel contrived back-to-back triumphs against Pep Guardiola.
Thomas Tuchel reversed things in England by winning both his duels against Pep Guardiola so far.
Head-to-Head Stats
Pep Guardiola Wins
4
Draws
1
Thomas Tuchel Wins
2
The fact that the teams knew they will be contesting in the finals of the Champions League as well, the battle between Pep Guardiola and Thomas Tuchel only gets better. 
Both managers are known to be great tacticians and they don't fixate on any game or plan. 
Who do you think lifts the Champions League? Stay Tuned for more updates and visit our Instagram and Twitter handles for more memes and intriguing content.