Top five football managers in the world currently
Managers might not get their due, because of the glamour in today's game, where everyone is after football stars and their ways of life. 
But, quite often, it is to be seen that players are nothing without his or her manager. It is the manager's tactical analysis that proves to be the deciding factor in most games.
Countless number of advice, strategies and positional awareness are what set managers apart. The modern game warrants sound knowledge in almost all facets of the beautiful game.
We look at the five best managers in the world currently.
5. Marco Rose (Borussia Monchengladbach)
Marco Rose has revamped the entire setup at Borussia Mönchengladbach, and has perhaps made it the most exciting project in the Bundesliga.
The German has introduced total change in the game philosophy and tactics of the team, and ushered in a welcome sense of freshness.
Rose is a proponent of counter-pressing and speed football instead of ball control. This has led to Borussia Monchengladback leading the Bundesliga table after 11 league games.
They are four and six points ahead of Bayern Munich and Borussia Dortmund respectively.
Like with his previous employers, Red Bull Salzburg, Rose is also building in Gladbach on a 4-4-2 system with rhombus. This way they have one more man in the centre and faster people in the box.
Because the outer lanes are occupied only by the two outer defenders, there are no classic wing strikers in this system. Hence, there has been no need for a direct replacement for Thorgan Hazard who left for Dortmund.
Rose is a manager to look out for, in the near future.
4. Maurizio Sarri (Juventus)
Maurizio Sarri is an Italian manager who is known for his revolutionary football managerial tactics. Currently, he coaches Italian Serie A champions, Juventus, and has marshalled his resources with ease so far.
Sarri is renowned for his intelligence and his meticulous approach. One of the main trademarks of his highly organised system is a four-man back-line, wherein his teams usually play a high defensive line and adopt the offside trap and a zonal marking system. 
Other key elements of Sarri's line-up are the presence of a deep-lying playmaker and overlapping attacking full backs, as his players often attack from the flank, looking to play quick exchanges and make runs in behind into the box, in an unorthodox manner. 
Sarri's teams are known for playing an exciting, and attacking-minded brand of football, based on retaining possession, movement off the ball, and lots of quick, short passes on the ground; also known as 'Sarri-ball.'
Juventus have already qualified for the knock-out stages of the UEFA Champions League, and find themselves in the first position in Serie A.
3. Chris Wilder (Sheffield United)
Sheffield United have adjusted brilliantly to life in the Premier League, thanks to their English manager, Chris Wilder.
Wilder has guided his promotion-winning side to the fifth spot with a 3-5-2 system which has been implemented in near-perfect fashion.
Home or away, with and without the ball, Wilder's men have a clear and consistent identity, and it is one that opponents have found awkward to face.
Wilder has opted for consistency when selecting defensive players. He has succeeded in keeping his attackers fresh.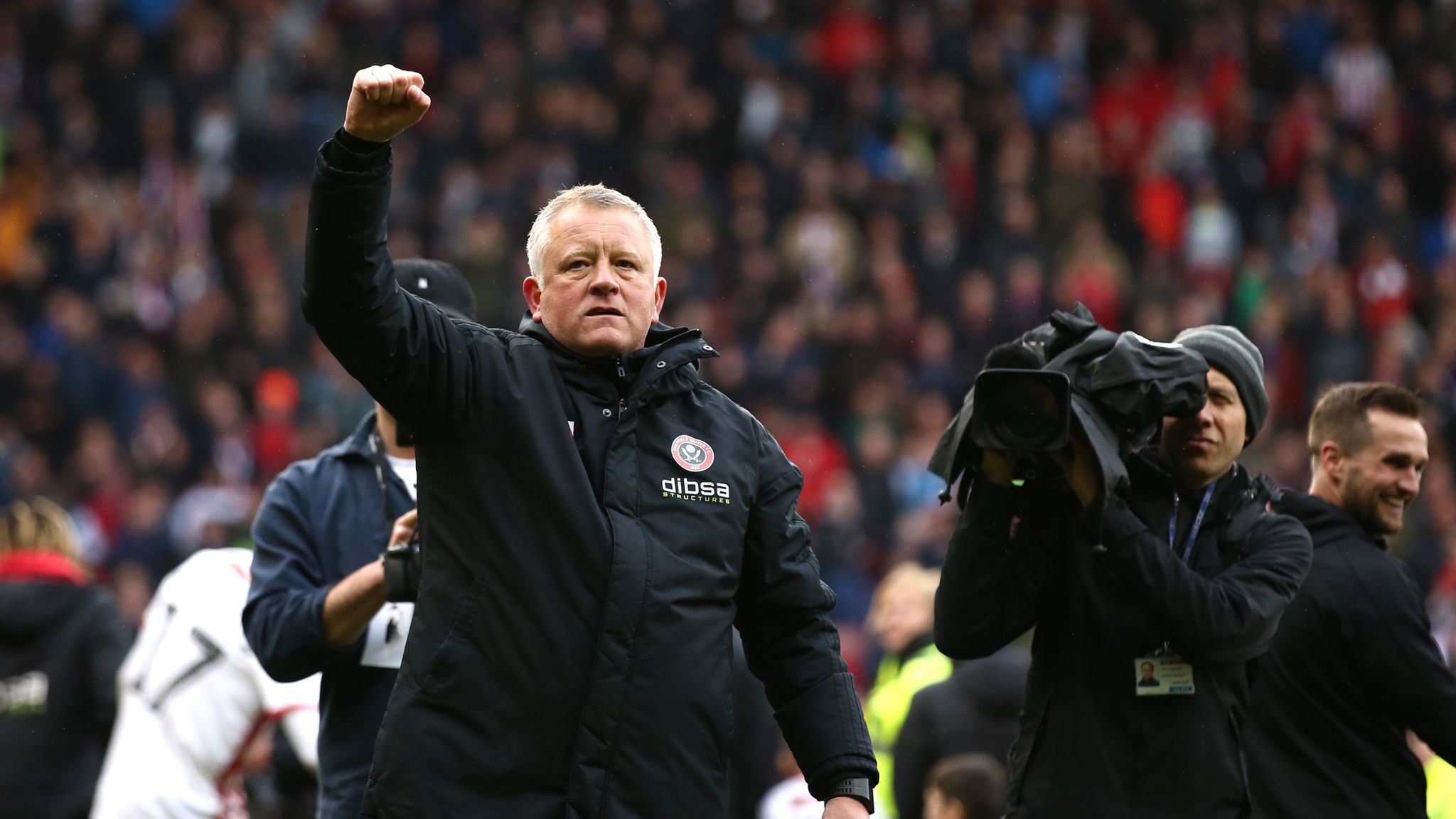 He has also prompted all his regular starters to be fully in sync with one another, and hence, Sheffield United are unsurprisingly cohesive.
The fact that a side that has been newly promoted, finds itself ahead of giants like Arsenal, Manchester United and Tottenham Hotspur, speaks for itself, and is testament to Wilder's farsightedness and tactical acumen. 
His unique ploy of employing overlapping centre-backs is incredibly novel, and has been subject to immense praise from other managers.
2. Eric ten Hag (Ajax)
Ajax' Dutch manager, Eric ten Hag might not be the most famous manager, but he surely finds himself third in this list. 
He has an innate ability to extract the maximum output, especially from young talents, and is also known for fielding teams that consistently play easy-on-the-eye football. 
Focus on possession, aggressive passing and pressing, and a goalkeeper comfortable on the ball, are the salient features of ten Hag's managerial strategy. His football philosophy is almost entirely based on his keen focus on youth.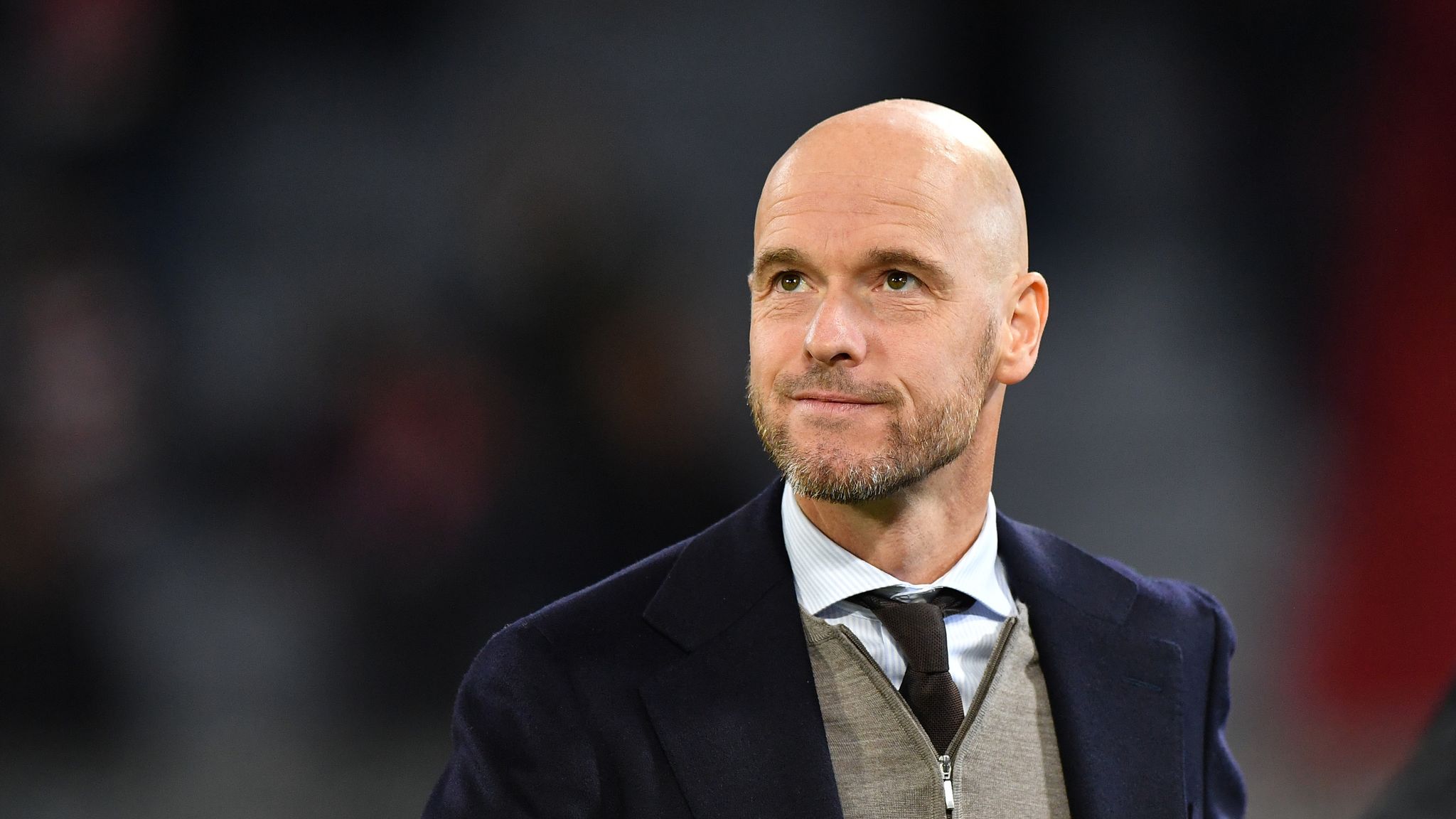 Though ten Hag is yet to lift a major trophy, he seems to be coming into his prime as a manager only now, having been allowed the space and time to build Europe's most impressive young side in Ajax, with a clearly defined philosophy. 
It seems every member of the Ajax playing staff is linked with a move to the richest clubs in Europe. Surely it is only a matter of time before their manager is, too. Ajax are first in the Eredivisie.
1. Jurgen Klopp (Liverpool)
Liverpool manager, Jurgen Klopp, is the quintessential managerial showman in the football world. He transformed the fortunes of Borussia Dortmund, bringing them league titles in 2011 and 2012, and the German Cup in 2012. 
Unlike many of his peers, Klopp has shown the characteristic of being flexible. His adaptability is probably second to none, especially when it comes to substitutions.
After a troubled start to his reign in the Merseyside, Klopp has slowly but surely fortified Liverpool, as the Reds are currently first in the Premier League.
Klopp is a notable proponent of 'Gegenpressing', a tactic in which the team, after losing possession of the ball, immediately attempts to win back possession, rather than falling back to regroup. 
The tactic requires great amounts of speed, organisation and stamina, with the idea of regaining possession of the ball as far up the pitch as possible in order to counter possible counter-attacks. It also requires high levels of discipline. 
He believes that the players should embrace their emotions, describing how football is the only sport where emotion has this big of an influence. Needless to say, his players love the German.