7 Most successful player transfers from the 2020 Transfer Window
Most Successful Transfers of 2020:
The first half of the season has come to an end. Most of the leagues have started their winter break. It has been a turbulent year of 2020. Finally, the year comes to an end. Let's go and take a look at the most successful transfers from the last transfer window. 
7) Achraf Hakimi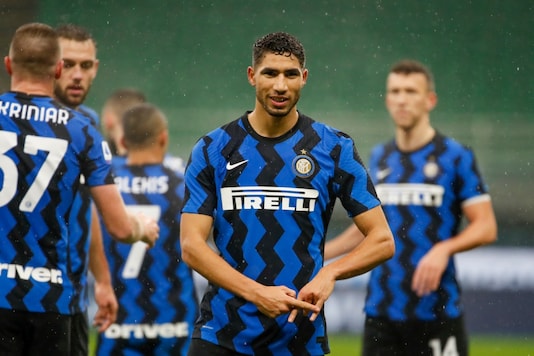 After refusing to stay in Real Madrid, Achraf Hakimi signed for Italian giants, Inter Milan in the summer transfer window for a whopping €45M fee. Starting off his new adventure in Italy, Achraf Hakimi has now finally started to show his true colors. In 19 appearances for Inter, he has scored 4 goals along with 5 assists.
Having got a rough start to his life in Milan, suffering defeats to cross-city rivals and an incredibly harsh European campaign, the young wing-back slowly started to adapt to Antonio Conte's complicated system. His attacking flares helped Inter up the scoring rate. 
Hakimi's fast movement on the wings and perfect crosses are doing wonders for the team. Since the end of their horrible campaign, they are on a winning streak.  
While the whole team of Internazionale, are still struggling to cope up with the new schedule and aren't really performing at their level expected. Achraf has been a standout performer. Partly to his effort, Inter now sits just behind their derby rivals in a gap of just one point. 
6) Ruben Dias
After having made a multimillion move from Benfica to Manchester City in the September transfer window of 2020, Ruben Dias' performances have been absolutely solid. Amid all the drama in the Etihad, he has been a standout performer. Dias won 85% of his tackles and successfully creating pressure on 16 occasions. Also, his aerial game is compared to none winning 76% of them. 
Ruben Dias perfectly fitted into Pep's possession base system. His passing is truly wonderful. The Portuguese International completed 812 of his 882 attempted passes. Also, he could spend 62% of his time creating chances with his long balls. Dias looks like the perfect replacement for Vincent Kompany and will surely rise to live up to the name.  
5) Luis Suarez 
After having made to stunning move to Atletico Madrid during this summer's transfer window, Luis Suarez hit his prime form. Suarez came out of the shadow of Lionel Messi, but that also meant being denied of his assists. However, that was never enough to stop Suarez as he scores on his first match in the red and white stripes.  
Having played 13 games and finding the net 7 times all in the league, the Uruguayan is looking to get hands-on the La Liga trophy for the fifth time.  Also ahead of his long term friend by a goal, Leo Messi's dominance on the pichichi trophy looks at stake.  
4) Edouard Mendy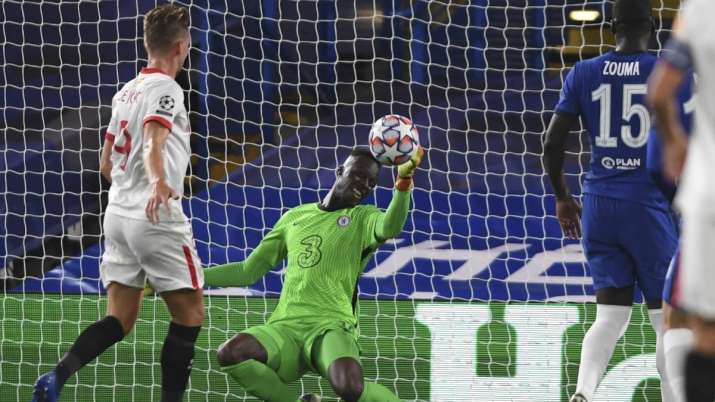 Goalkeepers often go unnoticed, and possibly even in this case we aren't doing enough justice to Edouard Mendy by the 4th position. After spending a fortune on Kepa, Chelsea needed someone to recover them from the horrible mistake. 
As the transfer window was coming close, it looked like it's going to another season for Chelsea having to nurture their goalkeeping issues. But then with special proceedings from Petr Cech, Chelsea managed to sign Mendy from Rennes. 
And now he seems to be a perfect man. In 12 games with Chelsea, he has kept 9 clean sheets, conceding just 3. He has perfectly accustomed to Frank Lampard's style of play, and now he is one of the most exciting players to watch. 
3) Leroy Sane
Possibly the most exciting transfer from the transfer window, Sane has lived up to all expectations. With 5 goals and 3 assists from 11 games, he is the star winger for Bayern. After having a small injury with a tear in the joint capsule, he has started all guns blazing.
Sane's return to Germany was a much-anticipated move. He was expected to complete the partnership with Serge Gnabry and start a new era of SanaBry (Sane+Gnabry) replacing the duo of Ribery and Robben in all standards. Though the partnership has not been formed so far given the fact that Coman has been giving more consistent performances recently, his game has shown no stopping. 
2) Alvaro Morata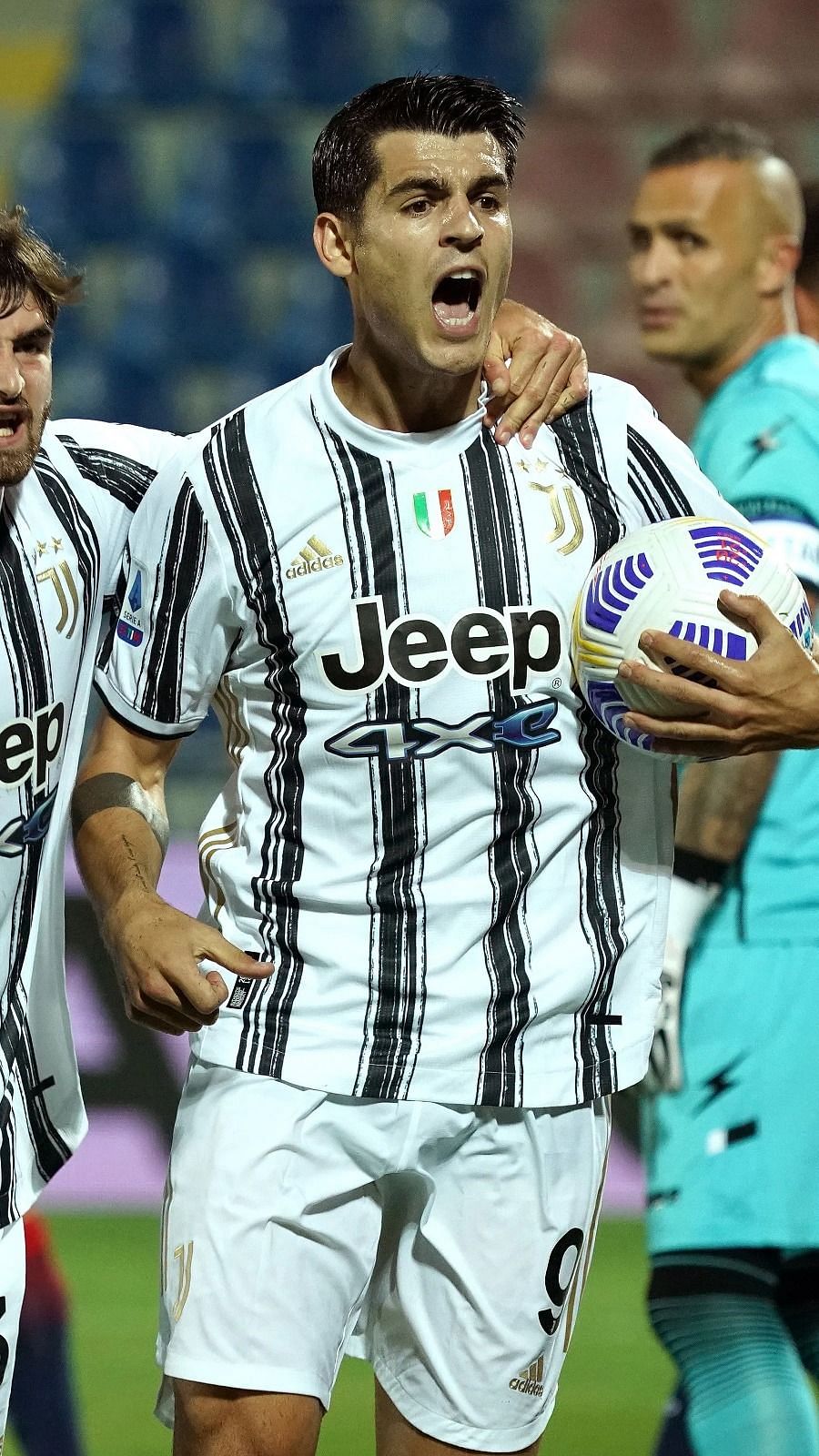 The second position was really a tough choice to make. Both Leroy Sane and Alvaro Morata seem to be too good for a competition, but from Morata too not much was expected. His transfer was seen just as an emergency solution to Juventus's attacking problems after he failed to bring both Luis Suarez and Edin Dzeko. 
A prediction from the same brand, he has outperformed all expectations.  With 9 goals and 4 assists from just 12 games, he is now more prolific than Cristiano Ronaldo even. He has got himself in the right place. After some struggling time elsewhere, his return to Turin has been goal-blessed. Forming an incredible partnership with Ronaldo, the duo is set to crack all challenges 
1) Diego Jota 
Not much was expected from the Portuguese player when he arrived from Wolves at Liverpool. In fact, he was mostly rated as a substitute player, who would be supporting the front three of Liverpool. But he had other plans. 
And they were so well furnished, that Jota ended up changing the front three as a whole. 9 goals from 15 appearances including a few at very important stages of the season, he is now the star of Liverpool's attack. 
Despite poor expectations from him, he has come out strangest. Played in a variety of positions, he had to adapt himself to suit in. He did it very well and he is now scoring more than he did.  

Featured Image Credits - skysports.com