Anthony Martial: Player Profile | Playing Style | Statistics
Anthony Martial signed for Manchester United as a teenager, and he was an instant right from his first game as he scored against Liverpool, moments are being introduced on the pitch.
The striker seems to look lethal, especially after the arrival of Bruno Fernandes but if you are the number 9 of Manchester United, consistency has to be there without fail. Will he outscore his best goalscoring tally this season? Or will he fall second-choice to 'El Matador' Edinson Cavani?
How it Began:
Anthony Jordan Martial commenced his professional career at Lyon, further signing for AS Monaco in 2013 for a reported €6m. He spent two seasons at Monaco and then signed for Manchester United in 2015 for a fee of £36m, potentially up to £57.6m, making him the highest-paid teenager in football history at that time.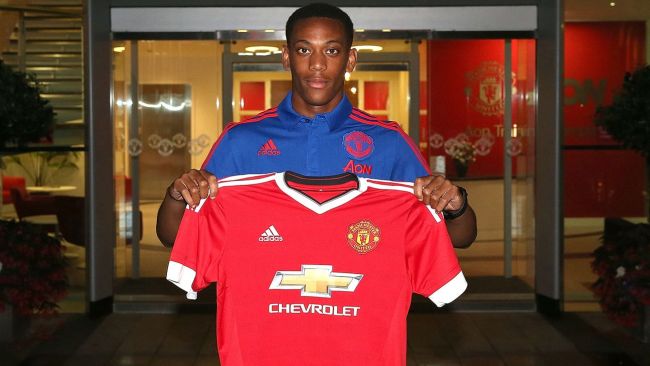 Managing to win the Golden Boy Award in 2015, he proved that he was the best Under-21 player in Europe.
Anthony Martial Statistics:
Anthony only turned 25 in December, which means statistics do not hold that much value in his career as he has his peak years ahead of him. However, it is pretty unprofessional to take statistics out of the picture.
During his time with Monaco, Martial made 70 appearances scoring only 15 goals. The Frenchman looked fantastic in his debut season for the Red Devils, firing 17 goals in 49 appearances. However, it was Jose Mourinho's appointment that his rough patch in football began.
Due to his work rate, he was reportedly out of favor for the special one but according to Mourinho, his playing time was shortened significantly only so that he can learn from his mistakes and produce better numbers on the pitch.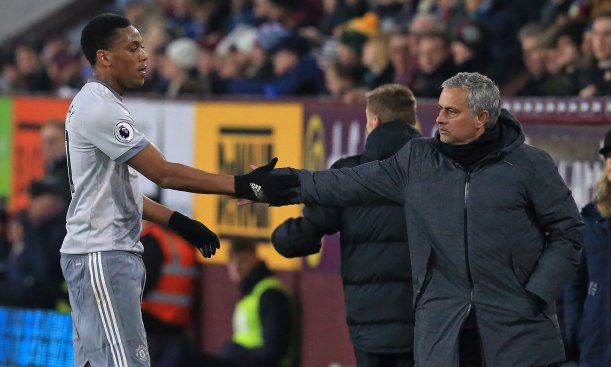 His appearances reduced and so did his numbers. He did come alive towards the beginning of the 18-19 season, scoring in more than five games consecutively but a blank in a game or two saw him return to the bench again.
Following Mourinho's departure, Ole Gunnar Solskjaer made it clear to Manchester United's then number nine, Romelu Lukaku that Martial will be the first-choice forward, while he may have to settle on the right-wing.
Under Ole's first full season as a United manager, Martial was seen in the best of forms, scoring 23 goals in 48 appearances and became United's highest goalscorer that season. His numbers still look not very impressive but that he because of how effective the United front three were in the 2019-20 season. 
The young trio outscored the likes of Sadio mane, Mohamed Salah, and Roberto Firmino combined, a huge feat for the youngsters.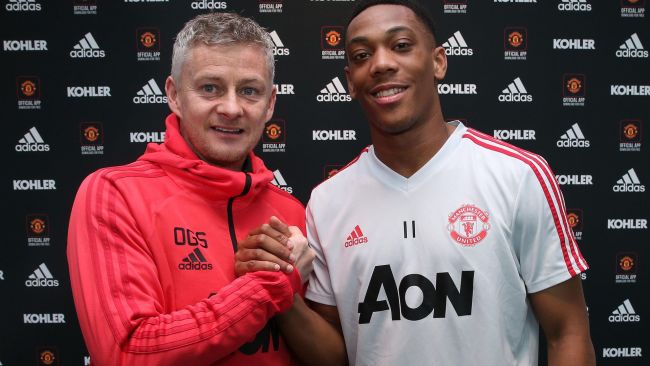 Rashford scored 22, while young Mason Greenwood scored 17 and this shows that Martial is clinical and at the same time, a team-player too.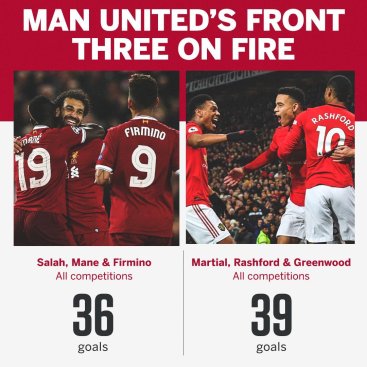 The 2020-21 season did not see Martial picking up from where he left last season. Several rough patches were seen, but his numbers have started to come since the last few games, and hopefully, by the end of this season, it will be better to assess how his performances picked up.
Anthony Martial: Strengths and Playing Style
When Martial was handed the number nine shirt again, it was clear that when moving forward, he will be United's main man. the decision was fruitful as he managed to become the club's top scorer last season and also won the Player's Player of the Year award.
He is no longer the 'moody Martial' and even in the games he's failed to score, his work rate has been above par. Martial may not be up with the likes of Roberto Firmino and harry Kane who have proved themselves over the years, but the Frenchman has a charm about himself and his composure in front of goal.
It is hard to believe that the striker has missed some sitters this season but his form is on the rise with him chipping in defensively too. He can create numerous chances off the ball, something that can do with both, Paul Pogba and Bruno Fernandes.
United's new signing, Edinson Cavani is undoubtedly one of the best out-and-out goalscorers in the world, but Martial is more complete with an impeccable link-up play and movement.
featured image credits- premierleague.com