VAR Premier League Stats 2020/21: Which side has benefited the most from VAR this season?
VAR Premier League Stats and Analysis
The second Premier League season with Video Assistant Referee (VAR) kicked off with heavy criticism, as several discrepancies regarding the rules and its functioning showed contradicting views. Decisions penalized in one match were not considered as a 'clear and obvious error' in the other.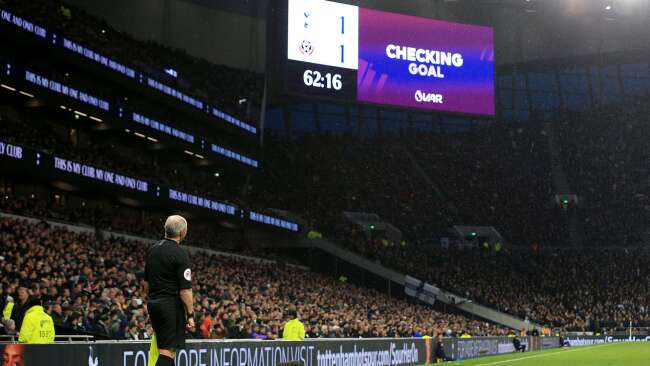 After some mind-boggling stats and numbers in the opening month of the season, some adjustments were made to clarify what is not a 'clear and obvious error.' The handball rule was explained to the referees to avoid any malfunctions in their decision-making and overturning decisions.
However, all this was not enough and till today, there are at least a couple of decisions every week that could've been given, should've been given, or were too soft to be given.
With 9-10 games left for almost every Premier League side to play, we have seen a total of 102 goals or other offenses that have been changed in one way or another by the VAR.
As far as last season is concerned, the Seagulls, Brighton and Hove Albion were the luckiest sides in terms of gaining benefits from the VAR, while the Magpies, Newcastle United did not have a single decision that was overturned in their favor. 
Now we know why Steve Bruce was always furious in his post-match interviews, don't we?
Until now, the English top-flight has observed 97 decisions that were overturned by VAR, five decisions that were rejected to be overturned. 
Talking in terms of the penalties awarded first, there have been 22 penalties awarded this season by VAR, out of which 19 of them were not given in the first place and were a result of the referee overturning his decision.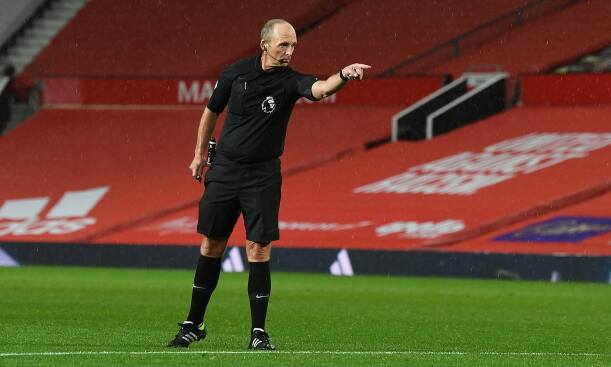 11 penalties have been awarded for handballs and 17 out of the 22 penalties awarded have ended in the back of the net. 
We have had three penalties retaken too due to the goalkeeper encroachment. VAR has led to 27 goals, while the number of goals chopped off are 29. (Penalty appeals that stay with the on-field referee are not included.)
22 goals have been ruled out for offside, while some incidences have also been recorded where goals were awarded after incorrect offside calls. Four goals have been ruled out for handball, one of which was due to a handball in the build-up. VAR has led to 14 red cards being awarded, two of which were overturned reds. (Not to forget, VAR does not review second yellows and freekick opportunities outside the box.)
Let's have a look at some interesting stats of the traditional 'Big Six' clubs and how they have been affected by VAR interventions in the Premier League this season. 
The order will be from the team that has benefited the most to the least.
1) Chelsea: VAR Stats in Premier League 2020/21
The Blues can put it out on social media if they were awarded legitimate penalties or not but statistics show that they have been very fortunate with VAR more than any other top-six side. 
Chelsea have seen eight overturned decisions, one rejected overturn, two decisions leading to goals, and one goal disallowed.
They have also had one penalty awarded by VAR (overturned).
2) Manchester City: VAR Stats in Premier League 2020/21
The Cityzens have a witnessed six decisions overturned by VAR in the Premier League, two have led to goals, while two goals were disallowed. They also have a penalty awarded by VAR (overturned).
3) Leicester City: VAR Stats in Premier League 2020/21
Leicester City have had 12 overturned decisions by VAR in the Premier League. For the Foxes, four goals have gone in their favor, while two have been against them and disallowed. Leicester have also had two goals that were initially not given to their opponents but then overturned by VAR, thereby going against them.
Leicester have won three penalties by VAR, while the same has led to two spot-kicks given to their opponents.
4) Manchester United: VAR Stats in Premier League 2020/21
Manchester United have had 15 overturned decisions. One of them was a rejected overturn. VAR has overturned two-goal decisions for them, while two of them have been disallowed too. They have also had a goal each awarded and denied to their opponents by VAR.
They have had two penalty decisions by VAR, while one of them has gone against them.
5) Tottenham Hotspur: VAR Stats in Premier League 2020/21
With 11 overturned decisions, Spurs have had one rejected overturned decision. VAR has helped them in one goal, while two of them have been disallowed. 
However, Mourinho's constant disapproval and disappointment has been because of the fact that they have had four goals allowed to their opponents by VAR, and three penalties too.
They have been saved from four goals too, as the opponent's goals were disallowed by VAR. They have won one penalty too.
6) Arsenal: VAR Stats in Premier League 2020/21
Perhaps the worst-hit traditional big six by VAR, Arsenal have had nine decisions overturned. One of them has been in their favor, while one has been against them. 
One of their opponent's goals has been chopped off by VAR but one goal that was disallowed initially has been adjudged goal by VAR too.
Arsenal have had one penalty from VAR.
7) Liverpool: VAR Stats in Premier League 2020/21
Liverpool are here to provide Arsenal a tough competition, with 15 decisions overturned. Six of their goals have been disallowed, while three of their opponent's goals that were initially disallowed were deemed legitimate. Liverpool have also conceded three penalties due to VAR too.
There may be questions about the rankings of the clubs and the exact data that led to these standings. Apart from the numbers mentioned above, some decisions involving red cards, offsides, fouls have also contributed to it.
However, it is also not necessary that that least stood team has been the unluckiest, they could also mean that they have been sloppier than the rest.