VAR improvements for the 2020-21 Premier League season
VAR ruined a lot of happy moments in the Premier League last season. Apart from all the anguish it caused, it did make a lot of decisions that used to be objected in the seasons before VAR was used. 
Whatever the Premier League clubs and the fans think of it, VAR is here to stay and there have been numerous changes that have been made ahead of the 2020-21 season to ensure it is smoother and more effective this time around.
1. Consistent use of pitchside monitors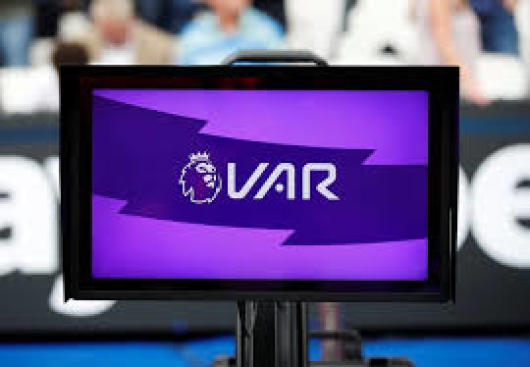 A lot of questions were raised when referees refused to consult the VAR monitors to review the decisions on a regular basis. From this season, VAR monitors will be used on daily terms but solely for potential penalties and red cards and not for offsides. It should also be noted that VAR will have the authority to advise a referee to check some calls and present his take on it.
2. Offsides
A lot of rumors surfaced where it was said that this season VAR will allow a measured amount of error or 'marginal errors' to avoid offsides due to armpits. These claims have been rubbished by the officials and this means everyone will still be left to see whether a player's toe is beyond the last line of defense but it is also said that a lot of decisions will not be shown on the TV screens and it may depend on the broadcaster's as well.
The line colors have also been decided where red will indicate a potential offside while green will depict the last line of defense.
3. Being Flagged offside (Linesman issue)
There were many incidents that witnessed the defending team switching off after hearing the whistle while the other team scored and VAR reviewed it as no offside. There were multiple occasions where this happened but the most famous ones were Aubameyang scoring while the Manchester United backline stopped as the whistle was already blown but the goal stood after VAR reviewed it. 
The same thing happened with Jonjo Shelvey at Bramall Lane. The plan to counter or avoid dilemma is that referees' assistants will keep their flags down during a goalscoring opportunity, only raising them when the play has ended.
This also means a lot of goals will be celebrated but not be counted!
4. Penalty Encroachment
VAR did not punish goalkeepers who encroached off their lines for penalties last season, with the decision falling on the referee to make. However, this season VAR will intervene if a goalkeeper does not have one part of one foot on the line when a penalty is taken. One time is a warning, while if it happens again a yellow card will be brandished.
It should also be noted that the intervention is bound to happen only if a penalty is saved. If the player strikes the post of hits the ball wide then the chance is missed.
5. Handball
Handball was one issue that caused major problems throughout the season. Intentional or unintentional, shoulder handballs given by some referees, not given by some and several more This season handball will start officially below the 't-shirt line.' This does not mean the literal line of the t-shirt but 'the top of the shoulder area down to where it meets the armpit'.
Also, attacking handball goals scored during a phase of play where the ball touched the arm of the attacking team has been altered to dismiss goals only if they are scored in the immediate aftermath of a handball.
featured image credits- premierleague.com