Has Aaron Wan-Bissaka solved the right-back problem of Manchester United?
Aaron Wan-Bissaka was very impressive for Crystal Palace in the last season. The English full-back impressed football fans and pundits with his tackling ability and the quality of reading the game. The 21-year-old attracted interest from Premier League giants including Manchester United.  
Ashley Young, who was Manchester United's right-back last season, had a poor campaign. The Red Devils knew that they needed a new right-back and Bissaka seemed to be an obvious choice. In this inflated market, getting a young and talented British defender is not easy, so Crystal Palace put a 50 million pounds price tag on him. 
Wan-Bissaka has done well as he has considerably improved United's defence. The English right-back can fill terror in the mind of the wingers, who know that they might have to face a crunching tackles. There are very few full-backs who can claim to be better than him in the one on one situations.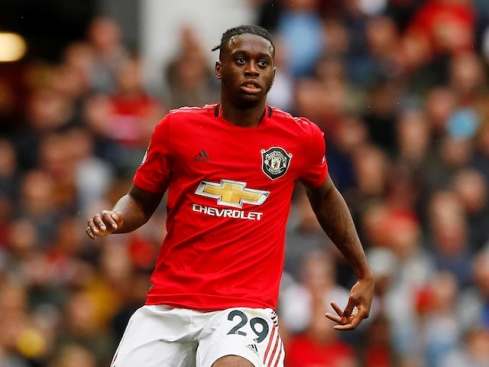 Along with tackles, Bissaka is also very good at reading the game. The youngster has a knack of making crucial interceptions to stop opposition attacks. The 21-year-old has made combined 73 tackles and interceptions, a figure which has been bettered by only two players in the league this season.  
It is not a surprise that United fans are very happy with their right-back. After all, Bissaka looks set to improve the Achilles heel of the United defence. The best part is the fact that he is still young and can only improve in the future.  
Talking about improvement, the youngster must work on the attacking side of his game to be considered among the best full-backs in the world. While his defensive stats are brilliant, the modern full-back is required to play a part in the attack too.  
The Manchester United right-back sits on 28th position among full-backs, on the list of most chances per 90 minutes in the Premier League. Successful teams in this decade like Real Madrid, Barcelona, Bayern Munich, Manchester City, and even Liverpool have full-backs who are brilliant in the forward position
As mentioned above, Bissaka is still quite young and has time on his side to work on the game. If he can improve his attacking output, the 50 million spent on him will be considered a steal.  
Rating(7.5/10) 
While Aaron Wan-Bisakka has surely made an impact on the team, a club like United need full-backs to be good with the ball. He has proved to be a good signing, but there is a room for improvement. 
Cover image credits: Planet Football