Golden State Warriors vs Los Angeles Clippers Prediction | 6th Jan | NBA 2020-21
Golden State Warriors vs Los Angeles Clippers Preview:
A game of sheer dominance from 2 powerhouses in the sporting arena  is always a delight to the eyes and the NBA does that for you. The NBA regular will witness a spectacle of sorts on the 6th of January, 2021. 
The Western Conference top brass Los Angeles Clippers visit the Golden State Warriors potentially starting a newfound rivalry this season. Let's check on the odds for this mouth-watering duel between Warriors vs Clippers.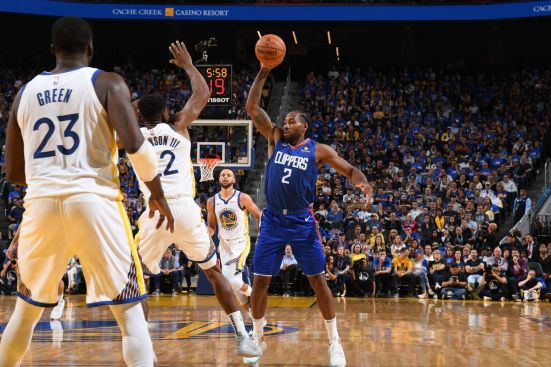 The 6th placed team in the Western Conference are resurging to the top after 2 back to back wins against Portland and Sacramento. The wins still stand second in terms of highlights as eyeballs are glued on the man who makes it all happen for the Warriors, Stephen Curry is again at his shooting best after his career-high 62 points against the Trailblazers and another 30 point performance against the Kings.  
Warriors vs Clippers Current Form:
The Golden State Warriors seem invincible at the moment as they are grouping well with James Wiseman, Kelly Oubre Jr., and Draymond Green. It will be an easy pick of Steve Kerr as the bench has their depth to give Curry a few extra minutes to replenish himself. GSW also is 06th best in scoring in the NBA currently. 
The Los Angeles Clippers, with a 5-3 record are currently placed at number 2 on the Western Conference table. Despite, a 3 point loss to their last outing at the hands of the San Antonio Spurs, notable performances from Kawhi Leonard (30 points and 10 assists) with Nicolas Batum's (21 points and 9 rebounds) does not put the Los Angeles Clippers on the back burner against the Warriors. 
Moreover, with Paul George and Marcus Morris Jr. on the injury list, the Clippers need additional help from the bench especially if Serge Ibaka can come big this game.  
The Golden State Warriors would love to continue with their rhythm but look small when placed in front of the Clipper team. But the small men in the Warrior team hold the edge. Tyron Lue would just need to shake off the Clipper's blues by making quick adjustments when needed. 
Warriors vs Clippers Prediction:
The Warriors vs Clippers game seems to be tilted in favor of the Los Angeles Clippers as they would want to stay dominant among all their Western Conference rivals. But this game will be the one you do not want to miss. Also, these pacific rivals meet again on January 08th, 2021.