What is the issue going on between PCB and BCCI?
Ever since the terrorist attacks during Sri Lanka's tour of Pakistan in 2009, countries have stopped touring Pakistan to play cricket. The UAE became Pakistan's new home ground and cricket wasn't played in Pakistan till 2015. Well, that brings us a question what is going on between BCCI and PCB?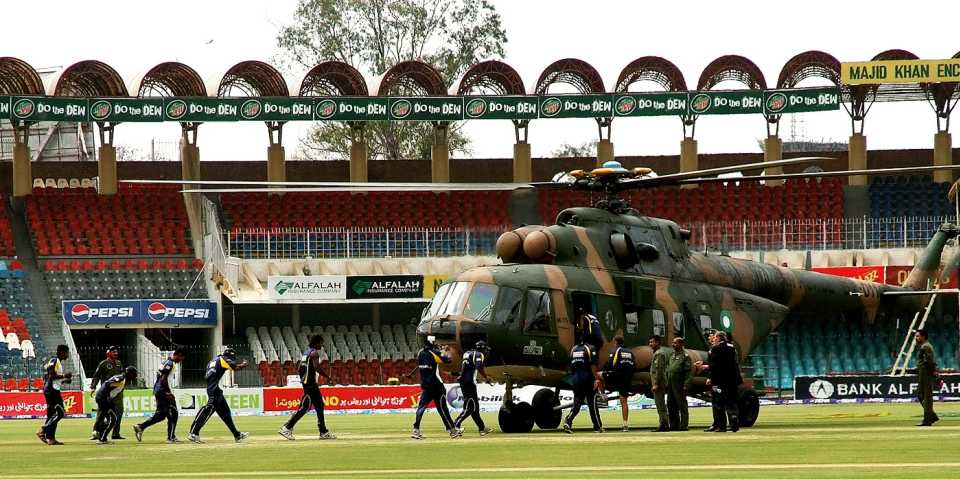 This became a huge blow to Pakistan cricket as there was no international cricket for over 4 years. Pakistan were pulled from being one of the hosts in the 2011 world cup and cricket was robbed from the fans of a cricket-loving nation. Fortunately, there were steps taken to bring international cricket back to Pakistan.
In 2015, Zimbabwe was the first team to tour Pakistan after the 2009 terrorist attacks. The visitors lost 2-0 in the ODI and T20I series to Pakistan. This was the first step to bringing international cricket back to Pakistan. However, a bomb blast was heard outside the Gadaffi stadium during the 2nd ODI. This showed that there was a long way to go for international cricket to return to Pakistan.
A few months later, the Bangladesh woman toured Pakistan, followed by the 2017 PSL final and a 3-match T20I series against the world XI. 8 years later, Sri Lanka returned to Pakistan for a 3-match T20I series. This was a monumental step taken for international cricket returning to Pakistan as Sri Lanka felt it was safe to play cricket in Pakistan after what happened in 2009.
Years later, England, Australia, and South Africa toured Pakistan. With New Zealand visiting Pakistan later this year, it is evident that playing cricket is safe in Pakistan. Every Test-playing nation visited Pakistan since 2009, except India who has not toured Pakistan since the 2008 Asia cup.
Political battles between India and Pakistan have interfered with cricket, with both sides playing against each other only in ICC or ACC multi-team events. The last time a bilateral series was played between India and Pakistan was in 2012.
"India will not travel to Pakistan for the 2023 Asia Cup, a neutral venue will be decided."
-Jay Shah, the secretary of the BCCI
In reply, the PCB  said that it will boycott playing the 2023 cricket World Cup, which will be held in India. 
The PCB were shocked by BCCI secretary Jay Shah's statement as the ACC granted the hosting rights to Pakistan for the 2023 Asia Cup, as India were the host for the 2023 Cricket World Cup.
"The PCB is now prepared to take hard decisions and play hardball because it is also aware that the ICC and ACC events will have to face commercial liabilities and losses if Pakistan does not play India in these multi-team events," 
- a member of the PCB source told PTI
The ACC (Asian Cricket Council) will likely decide on the venue for the 2023 Asia Cup. Ironically, Jay Shah is the president of the ACC, so the 2023 Asia cup will likely be held at a neutral venue. 
As far as the 2023 Cricket World Cup is concerned, fans will hope that cooler heads prevail and Pakistan does not boycott cricket's most prestigious tournament, as we get to witness another thrilling match between India and Pakistan at the 2023 Cricket World Cup.
What do you guys think? Which country will host the 2023 Asia Cup? What will BCCI do in the 2025 Champions Trophy? Will they visit Pakistan? 
Leave your comments down below and stay tuned to Sportco for more content.